This article was first published on Savored Journeys.
Settled in the coastal mountains of Southern California, Escondido offers both an urban and natural atmosphere with easy access to San Diego. There are many boutique wine tasting rooms and vineyards to visit for wine tasting in Escondido, along with a variety of culinary experiences and farmer's markets.
If you're looking for a unique foodie vacation or a lesser-known California wine region to explore, Escondido is a good choice – quieter and more removed from the typical wine regions that are packed with visitors.
The Escondido Wine Region is significant in California's wine history. Some of California's first wine grapes were grown and pressed there, launching the state's wine tradition as far back as the late 1700s.
Today there are over 20 wine tasting rooms both in town and in the hills. You'll find quaint shops to pop into in town, and you'll find beautiful hilltop terraces with great views where you can go to spend an afternoon with a glass of wine in hand.
How Much Does Wine Tasting Cost?
Wine tasting in California has gotten quite a bit more expensive in the past few years. Gone are the days of free tastings. In fact, many regions are charging $20-40 per tasting. With this fee, you'll get around 5 wine tasting pours. You can share a tasting at most places, which will cut down on the cost of it, and help you manage your intake.
Something I'm excited to tell you about is the Priority Wine Pass, which helps me tasting fees a lot easier to swallow. The Pass is simply the easiest way to save on wine tasting in California.
Show your card at any of the over 300+ wineries that accept the pass and start saving money. Many of the wine tasting discounts are 2-for-1. That means you and your tasting partner only pay for one tasting. If the winery usually charges $25 per tasting, you save $25. The pass is valid 365 days from the day you purchase it. It's pretty awesome. We buy a new one every year. It's good in California, Washington, and Oregon.
Wine Tasting in Escondido Wine Country
Orfila Vineyards
Orfila Vineyards is one of the top wineries in Escondido. Since opening in 1994, Orfila Vineyards has won over 1,000 awards, making it a "must visit" on your tour of Escondido wineries.
They offer wine tasting, tours of the vineyard, and live music at the winery, and you can relax in the tasting room that overlooks the 70-acre estate. There is a picnic area, as well.
The winery is open daily from 11am to 7pm. There are no reservations needed for a wine tasting, which includes 4 wines for $25. They also have a tasting room in Ocean City.
Hungry Hawk Vineyards
Another acclaimed vineyard in Escondido is the Hungry Hawk Vineyards and Winery. With 15 varietals, an air-conditioned tasting room, and an outdoor patio with views of the San Pasqual Valley, this winery is a real treat to experience.
You can take a tour with the winemaker that includes a five-wine tastings, or you can sign up for a thirty-minute tour of the vineyard and winery (tastings including). Be sure to taste their unique blueberry wine.
The rustic California style tasting room offers varietals from France, Italy, and Spain. Every year they release over 25 different wines, so you'll definitely find something you like.
Forgotten Barrel Winery
Forgotten Barrel is housed in one of the truly unique buildings in the area. The winery building has been completed renovated after its first life as the historic 1920s Ferrara winery. Some of the old equipment from the first winery is still found on the property.
The fruit for their wine is sourced from Napa, Sonoma, Central Coast and San Diego County, as they start to build back the vineyard and return it to its old glory. You can stop by for a tasting and tour, see the old Barrel Room and some of that old equipment too.
They are open Friday to Sunday. Call for a reservation.
Cheval Winery
Imagine buying a property for the purpose of housing your champion show horses and inheriting a winery too! That's the story behind Cheval, which means horse in French.
Their Tipsy Barrel Tasting Room is a welcoming place to stop by for a drink and it's dog friendly, and there's a nice outdoor seating area. They also have animals on the property you can visit (horses, goats, and alpacas).
They are open Thursday by appointment for groups, Friday 4-7pm, Saturday 1-7pm, and Sunday 1-7pm.
BK Cellars Urban Winery
At BK Cellars, you get a sort of all-in-one kind of experience. The tasting room is also the barrel room, and you can really just hang out and enjoy yourself. There's happy hour, there's live music and dancing, and of course there's also a great selection of wine.
The urban tasting lounge is located in the industrial part of Escondido, the historic Vineyard District. It's a working winery/tasting room, so you'll really feel like you've been immersed in the experience.
They are open from Wednesday to Sunday and there are no reservations needed.
Belle Marie Winery
Belle Marie Winery is a family-owned and operated boutique winery in Escondido, California. The winery and tasting room are situated on 3 1/2 acres, with lush citrus groves and plenty of sunny and shaded areas throughout the grounds that are perfect to sit and relax with a glass of wine or enjoy a picnic or snack.
They produce more than 20 different wines each year in a wide range of styles, specializing in red blends but also making single varietal reds, white blends and varietals, rose wines, and a number of different dessert wines.
Conclusion
Once you've spent some time in Escondido, you'll see why this lesser-known west coast destination has everything a wine enthusiast could want, with its stunning vineyards and award-winning wineries. While the crowds flock to Napa Valley wineries, you'll have the insider track the hidden gem that is Escondido.
Like this article? Save it on Pinterest so you can find it again.
FOLLOW US on Pinterest and Facebook for more California travel inspiration and tips!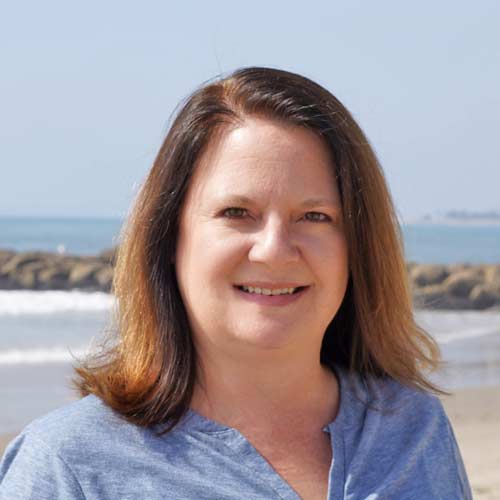 Laura is a travel fanatic who loves seeing and doing new things. She lives in Ventura, CA, and spends a lot of time exploring California's cities, beaches, and national parks.