San Francisco is a beautiful city with endless things to do and views to match. You can't understand how beautiful the bay and the Golden Gate Bridge are until you see them with your own eyes. That's why we think everyone needs to visit San Francisco at some point, and 2 days in San Francisco is just about the right time to spend.
Even though we think the city has taken a slight downturn in attractiveness over the past few years, we still think it's worth visiting, especially for first timers.
» Check out these Best Beach Towns in California.
You might find that the city is a bit dirtier than you expected and you'll definitely see a few homeless people wandering around, but if you go in with the right expectation, you will still have a great time in San Francisco. We hope that things turn around soon and the city gets restored to its lovely self, but don't let its current state put you off visiting.
If you're looking to make the most of your weekend in the city, here are some ideas for how to spend your time. These are some of the top sights for first time visitors to the city. As you're going along, be sure to check out one of these top San Francisco bakeries if you want to grab a snack.
Need a little more planning advice? Start with our 2-day San Francisco itinerary, then be sure to check out San Francisco's best bakeries, and when you're done exploring inside the city, here are some weekend getaway ideas.
What Makes San Francisco So Great?
One of the most vibrant and picturesque cities in the United States, San Francisco attracts a lot of tourists every year. San Francisco offers a significant number of cultural attractions and world famous landmarks, all in the surroundings of impressive natural beauty.
Now San Francisco is called the pearl of the West Coast. It's a unique mix of the old architecture (of the Victorian period) and the modern buildings. The city lies on the hills surrounding the ocean, so the views are spectacular at every turn.
Why Spend 2 Days in San Francisco?
Most first time visitors to the city will be combining San Francisco with a longer road trip around California, so they will have about 2 days to spend in the city. Obviously there are many more things to do than you can fit into 2 days, but I think it's a good amount of time to spend to see the major tourist attractions and get a feel for the city.
If you have longer to spend, you can dig deeper into the neighborhoods, eat at some of the top restaurants, and enjoy some of the day trips you can easily take from the city.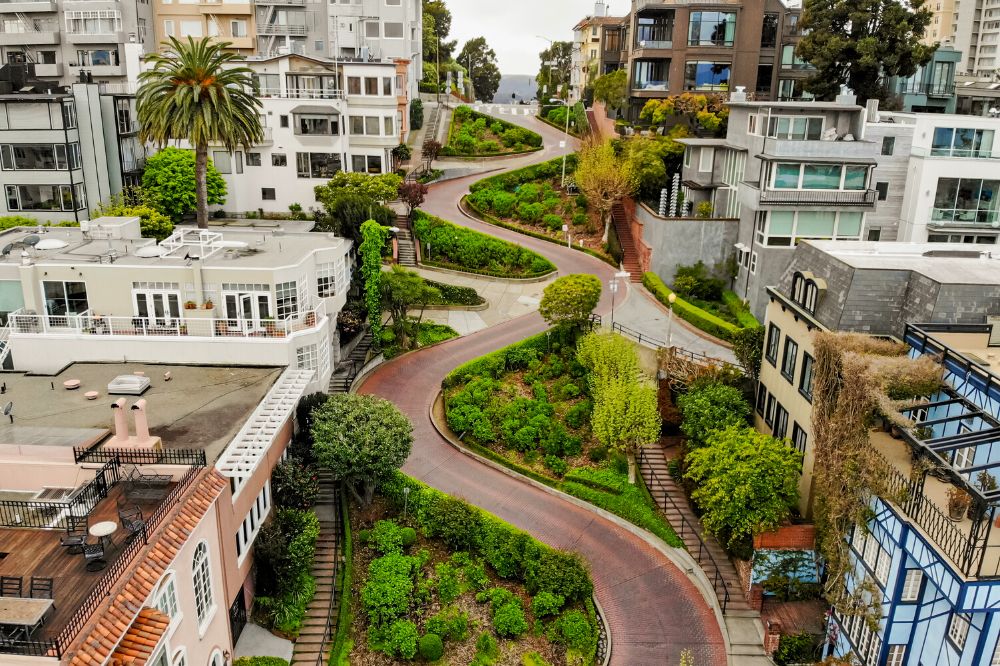 Where to Eat in San Francisco
In the itinerary below, we've included some of our favorite places to eat along the route. However, there are dozens of fantastic restaurants in the city to check out. If you'd like to add in a different restaurant or you have more days to spend, here are a few of the best restaurants in the city that you should try to make a reservation at while you're in town:
Day One
Stop One: Ride San Francisco's Cable Car
San Francisco cable cars are the last remaining manually operated cable cars in the world. The cars have been in operation since the late 1800s and are still providing service on three lines that criss-cross the city.
San Francisco's cable cars are a popular tourist attraction and offer a unique way to experience the city. The cars run down Market Street, one of San Francisco's busiest streets. If you're looking for a fun and exciting way to see the city, riding a cable car down Market Street is a great way to start your trip in the city.
Purchase tickets online at MuniMobile or get a Clipper card, you can pay at the booths that are located at the Powell & Market cable car turnaround, the San Francisco Convention & Visitors Bureau, and the Hyde and Beach cable car turnaround. Be sure to buy your tickets in advance. Tickets cost $8 for one way (not valid for transferring lines).
There are three possible routes to take. Two of them start at Powell & Market and go toward the Fisherman's Wharf area at Hyde and at Mason. The third line goes from California toward Van Ness Avenue.
For this itinerary, you'll get on at Powell St & Market St and ride until you get to Taylor & Bay Street in Fisherman's Wharf
Stop Two: Fisherman's Wharf & Embarcadero
Next, spend some time exploring Fisherman's Wharf, a neighborhood in San Francisco that is home to some of the city's most iconic attractions, like Pier 39, the Maritime Museum and the Ferry Building.
The Wharf is also a great place to find seafood. If you've ever seen images of people eating clam chowder out of sourdough bread bowls, it was likely taken in Fisherman's Wharf. There are plenty of street vendors selling them.
Restaurants like Crab House and Alioto's offer fresh seafood dishes. Also stop by Pier 39 to see the hundreds of sea lions that have made the pier their home. You'll definitely hear them before you see them – those guys are noisy!
If you have time, drop by the Aquarium of the Bay, also on Pier 39. Pier 33 is where you'll go to board a ferry to Alcatraz in the morning. For now, pass it by and continue walking down the Embarcadero to the Exploritorium, a science museum that combines human perception with interactive exhibits.
The Ferry Building Marketplace has dozens of food vendors, so you can grab some bread, cheese, ice cream, or any number of other foods to try. There are more than 50 shops inside, not just food related, so take a stroll around.
Stop Three: Chinatown
If you haven't already overindulged in food at the marketplace, head over to Chinatown for a late lunch. This neighborhood is home to one of the largest Chinese communities in the world outside of China, and it's a great place to sample authentic Cantonese cuisine.
It's about a mile walk or you can take the 8 bus from Powell & Bay St. Head towards Delicious Dim Sum on 752 Jackson Street. This is our favorite place to go for dim sum. It's very small and often packed, so be prepared for a wait, or try Good Mong Kok Bakery instead.
Want to do a tour and lunch? San Francisco Chinatown Walking Tour with Optional Lunch
Stop Four: Alcatraz
Rarely does anyone come to San Francisco for the first time and not visit Alcatraz Island. Alcatraz is a former prison – once home to notorious gangsters Al Capone and Machine Gun Kelly. It's now a popular tourist destination. The island offers stunning views of the city and the Bay Area.
You need to make a reservation in advance to avoid standing in line for tickets and maybe missing out all together. Alcatraz tickets are all inclusive. The ticket price includes the ferry transportation service provided by Alcatraz City Cruises, the cellhouse audio tour.
Tickets are made available through Alcatrazcitycruises.com 90 days in advance. You can go as late as 3:40pm. Expect to spend about 2 hours total.
» Try this tour: Alcatraz Muir Woods Express with Golden Gate Bridge Visit
Stop Five: North Beach / Little Italy
End your day with dinner in North Beach, San Francisco's Little Italy. This neighborhood is known for its delicious restaurants and lively nightlife scene.
I personally love Sotto Mare for seafood or North Beach Restaurant for authentic Northern Italian food. For a really good pizza, go to Tony's Pizza Napoletana.
For dessert, Mara's Italian Pastry makes a great cannoli or grab a gelato at Lush Gelato.
Want something a little more fun? Little Italy and North Beach Walking Tour in San Francisco
Day Two
Stop One: Golden Gate Bridge
The Golden Gate Bridge is one of the major tourist attractions in San Francisco, so don't bother skipping it. Parking is extremely limited at the Golden Gate Bridge, so take public transit or a rideshare there instead.
But what's is there to do? you might ask. The bridge is 1.3 miles long and you're allowed to walk on the eastern sidewalk of the bridge. You can visit the Welcome Center on the south bridge to see the exhibits and go out on several viewing platforms. There is also a civil-war-era fort and historic site, Fort Point, under the bridge on the south side.
» Try this tour: Straight to the Gate Access: Golden Gate Bay Cruise
Stop Two: Presidio
The Presidio is a park and former U.S. Army post on the northern tip of the peninsula. You really can spend a whole day visiting the attractions here, but I suggest at least stopping at the visitor center to see what there is to do, so you can decide what strikes you.
I recommend Crissy Field for the views and walking through Battery Bluff's to see the historic gun batteries nestled in the hillside. There are lots of hiking trails, beautiful beaches, museums and restaurants.
This might be a good place to grab some lunch. There are lots of restaurants and cafes to choose from, depending on where you're at.
Stop Three: Golden Gate Park
Spend some time exploring Golden Gate Park. This sprawling urban park is home to museums, gardens, and hiking trails. Actually, this park is larger then Central Park in NYC. So imagine the plethora of things to do!
You can rent a bike to explore the park. There's an archery field (you can rent equipment), there is a huge lake which offers paddleboat and row boat rentals. There's lawn bowling, tennis, dog runs, basketball, and disc golf. Oh and did I mention there are bison that live in the park?
You can also stop by the Japanese garden or the Conservatory of Flowers, or stop by the California Academy of Sciences, the oldest scientific institution in the Western U.S.
Stop Four: Haight-Ashbury
Afterwards, make your way to Haight-Ashbury, the center of the 1960s counterculture movement. This neighborhood is full of vintage shops, independent boutiques, and cafes.
Just wander around and stop where ever strikes you. There's no right way to do this neighborhood. Let the mood guide you.
Stop Five (Optional): Painted Ladies
If you've been wanting to see the Painted Ladies, the pastel-colored Victorian homes that are lined up shoulder-to-shoulder on the slope of Steiner Street, this is the best opportunity. It's about halfway between these two neighborhoods.
» Try this tour: Painted Ladies San Francisco City Tour
Stop Five: Mission District
End your weekend with a visit to the Mission District. This historically Latin American neighborhood is home to some of the best burritos in the city, as well as murals, art galleries, great nightlife and live music venues.
Start out with one of those amazing burritos we told you about, at La Taqueria or Taqueria Cancún. Then head out for a cocktail at Evil Eye or Trick Dog.
Walk around looking at the murals and stop for an ice cream at Bi-Rite Creamery (though beware there might be a line!).
» Try this tour: Secret Food Tour of San Francisco's Mission District w/ Private Tour Option
Where to Stay in San Francisco
Since this guide involves the more touristy things to do in San Francisco, it's best to stay near the action, so anywhere along Fisherman's Wharf, in Union Square, or Embarcadero are great options for tourists.
Here are our top recommendations for places to stay in San Francisco during your visit. Feel free to use any of the links below for your preferred booking site.
San Francisco Marriott Union Square
Comfortable 4-star hotel with 2 restaurants located near great shopping options. Read Reviews | Book a Stay
Intercontinental San Francisco
4-star hotel with a restaurant, an indoor pool and 24-hour business center. Read Reviews | Book a Stay
Courtyard by Marriott Fisherman's Wharf
3.5-star hotel located in the heart of the tourist zone; fitness center and free wifi. Read Reviews | Book a Stay
Conclusion
San Francisco is one of those U.S. cities you just have to visit at least once. This itinerary just scraps the surface of the amazing things there are to do in San Francisco, and that's not even counting the dozens of day trips from San Francisco you can take. We know you'll love it as much as we do once you finish this itinerary.
Like this article? Save it on Pinterest so you can find it again.
FOLLOW US on Pinterest and Facebook for more California travel inspiration and tips!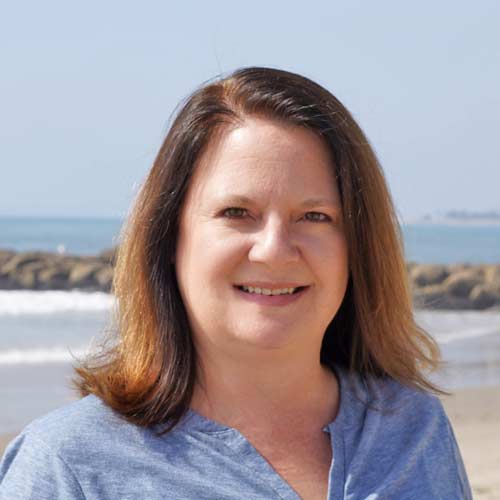 Laura is a travel fanatic who loves seeing and doing new things. She lives in Ventura, CA, and spends a lot of time exploring California's cities, beaches, and national parks.