From glazed morning buns to Instagram-famous cruffins, San Francisco bakeries are in a category of their own. Spread throughout the city from the vibrant Mission to the fog-filled Inner Richmond, locals are spoiled with artisanal bakeries all around the city.
The telltale sign is a whiff of freshly baked sourdough bread or the scent of buttery almond croissants minutes out of the oven. The downside is that since news travels fast in this food-obsessed town there will be a line, but trust us it's worth the wait.
» Check out How to Spend 2 Days in San Francisco: Your Weekend Itinerary and Day Trip Getaways.
The trick is to make sure to get there early, because bakeries do sell out quickly. Come join us on a carb-centric tour of the city, as we scope out some of San Francisco's best bakeries.
» Try this tour: Little Italy and North Beach Walking Tour in San Francisco
Need a little more planning advice? Start with our 2-day San Francisco itinerary, then be sure to check out San Francisco's best bakeries, and when you're done exploring inside the city, here are some weekend getaway ideas.
Great Bakeries in San Francisco
1. Tartine Bakery
If there's one bakery you need to try in San Francisco, this is it. Yes, it's worth the hype. There's no sign outside on the black exterior, but the line winding out of Tartine is enough to know you're in the right spot. Waiting patiently has its rewards in the form of almond croissants, banana crème tarts and morning buns if you get there early enough.
Depending on the time of day, there's always something delicious to get, from their morning pastries, to their hot pressed sandwiches around lunchtime, and their freshly baked bread in the late afternoon. There's limited seating inside, but you can always head to Dolores Park a few blocks away for a picnic with a panoramic view of the city.
Location: 600 Guerrero St, San Francisco
Neighborhood: Mission District
2. Arsicault Bakery
This Inner Richmond bakery makes a wide range of delicious baked goods, but at the top of the list is their irresistibly flakey croissant. Arsicault Bakery quickly became famous after Bon Appetit named it the best bakery in the country a few years back.
There's the ham and cheese croissant for fans of savory and the almond version for those who have a sweet tooth. Like all things in this city, the early bird gets the worm (or in this case the warm croissant).
Location: 397 Arguello Blvd, San Francisco
Neighborhood: Inner Richmond
3. Craftsman and Wolves
With a beautifully crafted selection of both savory and sweet baked goods, this patisserie is a great place to treat yourself to something fancy. The pastries at Craftsman and Wolves seem like a piece of art almost too good to eat. If you're looking for something substantial (read protein), get the popular Rebel Within that is a soft-boiled egg baked into a savory muffin.
For dessert, the choices are not easy, but try Yuzu Stone, that is filled with coffee crème combined with the tartness of yuzu fruit for a treat that's not overwhelmingly sweet.
Location: There are three branches in the Mission, Bayview, and at the Ferry Building on Saturdays.
4. Arizmendi Bakery
Do not let the casual atmosphere and the self-serve set-up fool you, since this worker-owned bakery has been holding its own since 1997. Grab a slice from their rotating daily pizza menu, with toppings like kalamata olives, rosemary oil, and herbed ricotta.
For baked goods, there are savory focaccia breads and daily scones in flavors like raspberry peach. If you go early enough make sure to get one of their pecan rolls that are worth a trip in of themselves. There's not a lot of seating, but you can always head to Golden Gate Park a few blocks away if the weather is nice.
Location: There are two branches: one in the Inner Sunset and the other in the Mission.
5. Cinderella Bakery
Head out to the foggy Richmond neighborhood, where you can indulge in an array of savory and sweet treats at a reasonable price. Cinderella Bakery is know for their delicious baked or fried beef piroshkis that can serve as a meal in themselves or a Siberian-style pies with mushrooms and clear noodles baked between a flaky crust.
For a sweet treat, grab a buttery hamentashan cookie filled with cherry filling or a slice of multi-layered honey cake. If you want to go all out and have a sit-down feast, there are a variety of classical Russian comfort foods like pelmeni (dumplings) and borsch soup that do not disappoint.
Location: 436 Balboa St, San Francisco
Neighborhood: Richmond
6. La Boulangerie de San Francisco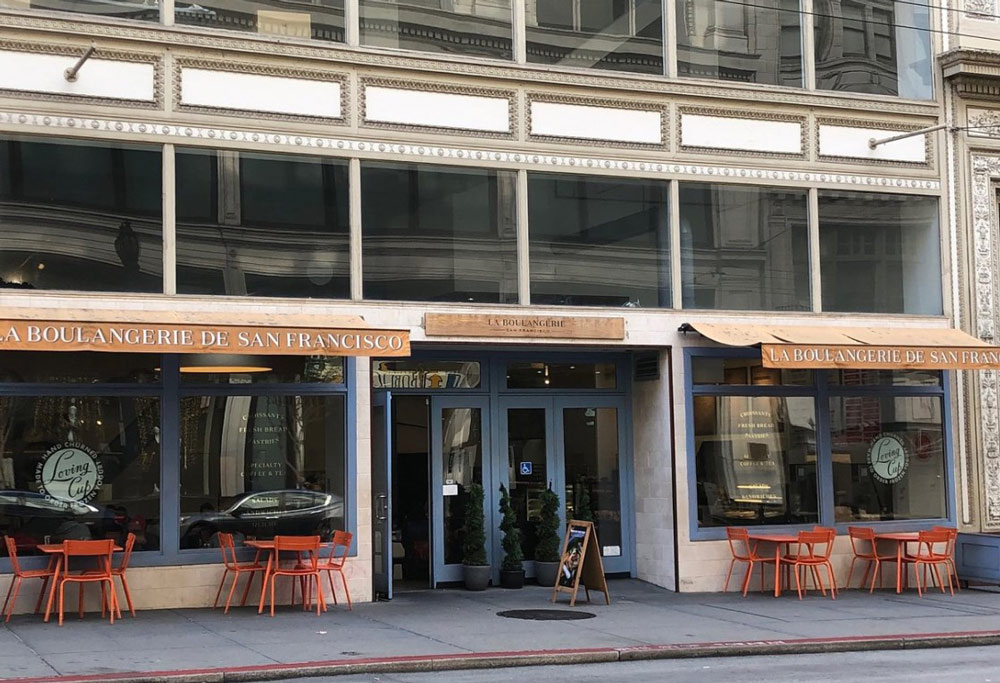 To continue on a decadent French pastry kick, this favorite serves up flaky almond croissants (get it toasted), buttery kouign amanns, and sea salt chocolate chip cookies. If you want something heartier, La Boulangerie serves savory turkey and brie or ham and cheese croissant sandwiches that satisfy.
For caffeine, the cappuccino served in a bowl will give you the jolt you need. The friendly staff completes the whole pleasant experience, making you wish you had a spot just like it in your neighborhood.
Neighborhood: Multiple locations
7. Neighbor Bakehouse
A solid bakery in Dogpatch that serves up innovative treats like the ginger pull-apart bread, or the raspberry violet twice-baked pastry. For savory choices, Neighbor Bakehouse's everything croissant (imagine everything bagel seasoning on the outside) with cream cheese is worth checking out, as well as the ham and cheese morning bun.
The interior is tiny, but there is outdoor seating, which is pup-friendly. If you're into sourdough bread, this is the place to go for freshly baked loaves.
Location: 2343 3rd St #100, San Francisco
Neighborhood: Central Waterfront
8. b. patisserie
Make your way to Pacific Heights, to this chic bakery that feels like you have been transported directly to France. Get in line and debate whether you should order the famous b. patisserie banana almond croissant, the chocolate kouign amann or a plain croissant.
If you're a chocolate enthusiast, the large chocolate chip cookies are a must. When you finally get settled into one of the small tables, make sure to take your sweet time and try not to inhale your order.
Location: 2821 California St, San Francisco
Neighborhood: Lower Pacific Heights
9. Boudin Bakery
Since 1849 when Isidore Boudin first started making their now famous sourdough bread, Boudin Bakery is a San Francisco staple. In fact, it's San Francisco's oldest continuously operating business. You can tell how popular it is by how many sourdough bread bowls are being consumed at the Boudin Wharf location, not to mention the other 29 Boudin's SF locations throughout the city.
They make their bread fresh every morning with their mother dough, so you can be sure you're getting the freshest San Francisco sourdough. But that's not the only thing on the menu at Boudin. They serve breakfast, lunch and dinner, as well as sweets and pastries.
I personally love their sourdough animals – bread they bake into shapes, like bears, alligators and crabs.
Location: There are 30 locations around the city, with one at the wharf, and even one at Disneyland.
CONCLUSION
With all of these lovely bakery options, you'll be skipping around the city on a perpetual sugar high, but it'll be worth it! If you have a favorite that we've left off the list, do let us know in the comments.
Like this article? Save it on Pinterest so you can find it again.
FOLLOW US on Pinterest and Facebook for more California travel inspiration and tips!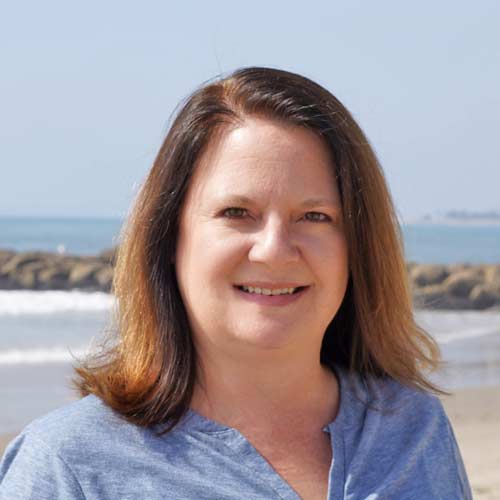 Laura is a travel fanatic who loves seeing and doing new things. She lives in Ventura, CA, and spends a lot of time exploring California's cities, beaches, and national parks.