Planning a trip to Sonoma County can be both exciting and overwhelming. If you've ever taken a good look at the Sonoma Country map, you know that this region is huge, covering more than 1,768 square miles, and encompassing 9 incorporated cities.
We've been to Sonoma so many times, both for wine tasting trips and just to enjoy the area, so we've had plenty of time to hone in on all the great things to do in the area. So this is our recommendation for a 3-day Sonoma itinerary.
» Looking for more wine regions in California to visit? We personally love the Paso Robles area, as well as the classics Sonoma County, Napa Valley, Santa Barbara County, and even Lodi!
We've incorporated some wineries, museums, outdoor activities, and plenty of restaurants to keep you busy. Along with being named the happiest place in California, Sonoma County was voted #1 Wine Destination in the USA, so you've got a lot in store for you.
Arrival & Transportation in Sonoma
The county is located in Northern California and is about an hour to 90 minutes (without traffic) from San Francisco. The closest airport is Charles M. Schulz Sonoma County Airport in Santa Rosa, which is right in the center of things, however, it's a pretty small airport without many connections, so you might need to fly into San Francisco International Airport (SFO), which is about 1.5 hours away from Sonoma, or Oakland International Airport, which is about 1 to 1.5 hours depending on traffic.
Once you arrive at the airport, you have several transportation options to get around Sonoma. You can rent a car, book a private driver, or take a shuttle. What you choose will depend on what you want to do. If you're just here for wine tasting, I recommend a private driver. If you're planning to do the bulk of our itinerary, you're going to need a car.
Day 1: Exploring Sonoma Valley
As a first-time visitor to Sonoma Valley, you are in for a treat. Day 1 of your itinerary will be packed with exciting activities that will give you a taste of what this wine country has to offer.
Breakfast at Sunflower Caffé
Start your day off right with a delicious breakfast at Sunflower Caffé. This charming café is located in the heart of Sonoma Plaza and offers a variety of breakfast options that will satisfy any palate. From classic eggs benedict to vegan breakfast burritos, there is something for everyone. Don't forget to try their famous lavender latte!
Visit Sonoma Plaza
After breakfast, take a stroll around Sonoma Plaza, the historic town square that dates back to the early 1800s. The plaza is surrounded by charming shops, art galleries, and restaurants. Take some time to explore the area and get a taste of the local culture.
Here are our top things to do in Sonoma Plaza:
Wine Tasting Tour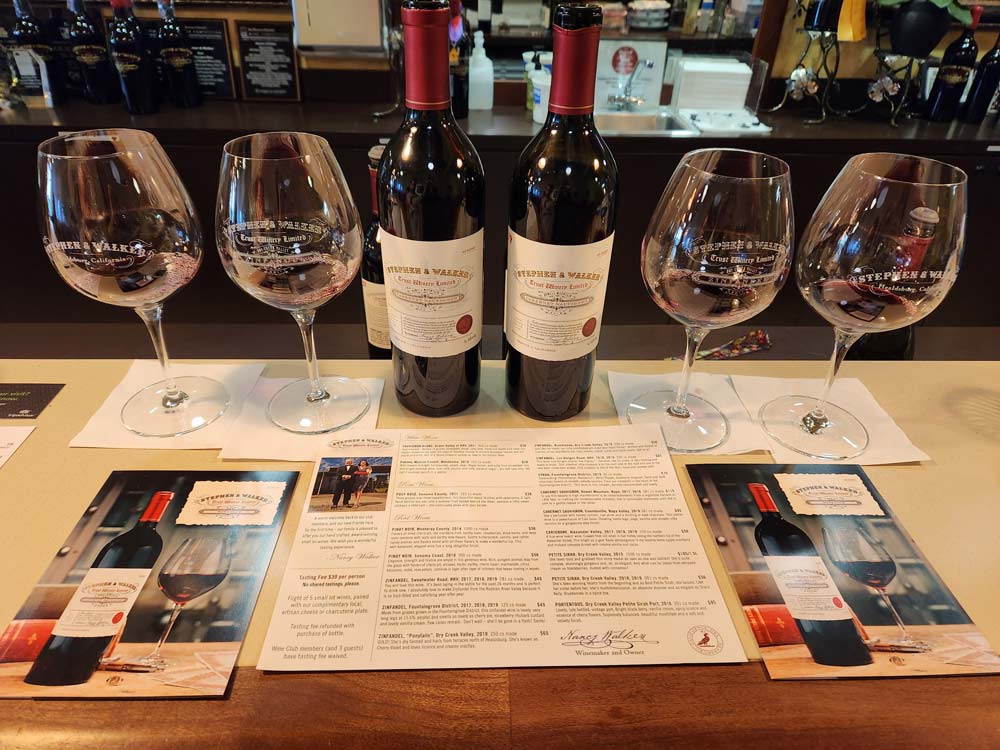 No trip to Sonoma Valley is complete without a wine tasting tour. There are many wineries and vineyards to choose from, but we recommend starting in Healdsburg, especially if you don't have a car. Many wine tasting rooms are within walking distance. A tour guide can help you plan your winery stops and provide insider knowledge about the best places to visit.
One unique tour you can take is the Sonoma Valley Wine Trolley. This tour takes you around picturesque Sonoma with stops at three different wineries, and a wine lunch is also included. It takes 4-5 hours. Or you can join this group wine tasting tour.
If you'd rather visit tasting rooms on your own, our favorite wineries to visit are below. Keep in mind that many wineries require reservations these days (particularly on weekends).
Dining at El Dorado Kitchen
End your day with a delicious dinner at El Dorado Kitchen, one of the best restaurants in Sonoma Valley. This restaurant is known for its farm-to-table cuisine and elegant atmosphere. Try the duck confit or the grilled salmon, and don't forget to make reservations in advance.
Day 2: The Coastal Experience
On the second day of your 3-day Sonoma itinerary, you'll be exploring the beautiful Sonoma Coast. Here are some must-visit spots to include in your itinerary:
Trip to Bodega Bay
Start your day with a trip to Bodega Bay, a charming coastal town located about 30 minutes from Sonoma. Bodega Bay is known for its picturesque beaches and delicious seafood restaurants. Take a stroll along the beach and enjoy the fresh ocean breeze. If you're feeling adventurous, you can also rent kayaks or go on a whale-watching tour.
Bodega Head is one of the top whale-watching spots in the area. There are several companies that offer whale-watching tours in Bodega Bay, including Bodega Bay Whale Watching. These tours provide a unique opportunity to see gray whales up close and personal. You may also have the chance to see humpback whales, blue whales, and even killer whales.
Visit to Sonoma Coast State Park
After your trip to Bodega Bay, head to Sonoma Coast State Park, which offers stunning views of the Pacific Ocean and rugged coastline. The park has several hiking trails, including the Kortum Trail, which is a 4-mile round trip hike that takes you along the bluffs overlooking the ocean. Make sure to bring a camera as the views are breathtaking.
Art Galleries & Museums
Sonoma County is home to a diverse range of art galleries that feature works of art in different mediums such as painting, sculpture, photography, and mixed media. Some of the popular galleries worth checking out include:
If you're interested in exploring the history and culture of Sonoma County, you can visit one of the many museums in the area. Some of the popular museums include:
Dinner at Bravas Bar De Tapas
End your day with dinner at Bravas Bar De Tapas, a popular Spanish restaurant located in Healdsburg. The restaurant is known for its delicious tapas and extensive wine list. Make sure to make reservations in advance as the restaurant tends to get busy.
Day 3: Discovering Northern Sonoma
On the third day of your Sonoma itinerary, it's time to explore the northern part of the region. This area is known for its charming towns, beautiful landscapes, and world-class wineries.
Exploring Healdsburg and Dry Creek
Start your day with a visit to Healdsburg, a picturesque town that offers a mix of art galleries, boutiques, and restaurants. The town is also home to some of the best wineries in the region, including the award-winning Jordan Vineyard & Winery and the small-batch Williamson Wines. Take a stroll around the historic Healdsburg Plaza and enjoy the quaint atmosphere.
Next, head to Dry Creek, a scenic valley that is home to over 70 wineries. This area is known for its Zinfandels, but you'll also find plenty of other varietals, including Cabernet Sauvignon, Sauvignon Blanc, and Chardonnay. Some of the top winery stops in Dry Creek include the family-owned Dutcher Crossing Winery and the beautiful Ferrari-Carano Vineyards and Winery.
Visit to Armstrong Redwoods State Natural Reserve
After a morning of wine tasting, take a break from the vineyards and head to Armstrong Redwoods State Natural Reserve. This park is home to some of the tallest and oldest trees in the world, including the Colonel Armstrong Tree, which is over 1,400 years old. Take a hike through the park and enjoy the peaceful surroundings.
Safari West Wildlife Preserve
If you're looking for a unique and exciting adventure in Sonoma Wine Country, a visit to Safari West Wildlife Preserve is a must-do. This 400-acre wildlife preserve is home to nearly 900 animals from over 90 unique species, including giraffes, rhinos, zebras, and lemurs.
Safari West offers a variety of ways to explore the preserve, including guided safari tours, horseback riding tours, and private tours. During your tour, you'll have the opportunity to see the animals up close and learn about their behaviors and habitats from knowledgeable guides.
In addition to the safari tours, Safari West also offers an African tent camp experience, where you can spend the night in a luxurious tent surrounded by the sounds of the wilderness. The tent camp includes amenities such as hot showers, comfortable beds, and gourmet meals prepared by on-site chefs.
Dinner at Chalkboard
This modern eatery focuses on small plates crafted from seasonal, locally sourced ingredients, making each visit a unique gastronomic journey. Housed in the historic Hotel Les Mars, the restaurant's chic yet unpretentious atmosphere perfectly complements its inventive cuisine. Our favorite things to order are the fried chicken and whatever special pasta is on the board at the time.
Lodging in Sonoma
When planning your trip to Sonoma Wine Country, it's important to consider your accommodation options. Here are some great options to consider:
Our favorite place to stay in Sonoma is the Vintners Resort. It's in a very convenient location, close to the airport, freeway, and wineries like Kendall Jackson. It's a 4-star hotel with a spa, restaurant, and pool. Some rooms have fireplaces, which is really nice during the winter.
In Healdsburg, there are a lot of great options, including the H2Hotel, which is a 4-star hotel right near the plaza. It makes for an easy way to go to tasting rooms without driving, and there are a lot of great restaurants and bars nearby.
When To Go
When planning a trip to Sonoma, one of the most important considerations is timing. The best time to visit Sonoma depends on a variety of factors, including weather, crowds, and seasonal events. By choosing the right time to visit, you can maximize your enjoyment of all that Sonoma has to offer.
For those seeking warm weather and outdoor activities, the best time to visit Sonoma is between June and October. During these months, temperatures are at their highest, with average highs in the mid-80s in June and the upper 70s in October.
However, this is also peak season for tourism, so be prepared for crowds and higher prices. If you're looking to avoid the crowds, consider visiting in the shoulder season, in May or early November, when the weather is still pleasant but the crowds are thinner.
If you're a wine enthusiast, the best time to visit Sonoma is during the harvest season, which typically runs from late August through October. During this time, you can witness the grape-picking and wine-making process and even participate in grape stomping.
However, keep in mind that this is also peak season for wine tourism, so be prepared for higher prices and crowds. No matter when you choose to visit Sonoma, careful planning can help you make the most of your trip.
Frequently Asked Questions
What are some must-visit wineries in Sonoma for first-time visitors?
Sonoma County is home to over 400 wineries, making it a challenge to choose which ones to visit. However, some of the must-visit wineries for first-time visitors include Chateau St. Jean, Jordan Vineyard & Winery, and Francis Ford Coppola Winery. These wineries offer not only excellent wines but also beautiful settings and unique experiences.
What is the best town to stay in for a Sonoma wine country trip?
Healdsburg, located in Northern Sonoma County, is a popular town to stay in for a wine country trip. It has a charming downtown area with numerous restaurants, tasting rooms, and boutiques. It's also centrally located, making it easy to explore other parts of Sonoma County.
How many days should I spend in Sonoma to fully experience the region?
To fully experience Sonoma County, we recommend spending at least three days. This will give you enough time to explore different parts of the region, visit multiple wineries, and enjoy the local cuisine. However, if you have more time, we encourage you to extend your stay and immerse yourself in all that Sonoma County has to offer.
What are some tips for visiting wineries in Sonoma?
First, make sure to make reservations in advance, especially during peak season. This will ensure that you have a spot reserved and can avoid waiting in long lines. Second, consider hiring a driver or joining a wine tour so that you can fully enjoy the wine tasting experience without worrying about driving. Finally, don't forget to bring a picnic lunch or snacks to enjoy at the winery, as many wineries offer beautiful picnic areas with stunning views.
Like this article? Save it on Pinterest so you can find it again.
FOLLOW US on Pinterest and Facebook for more California travel inspiration and tips!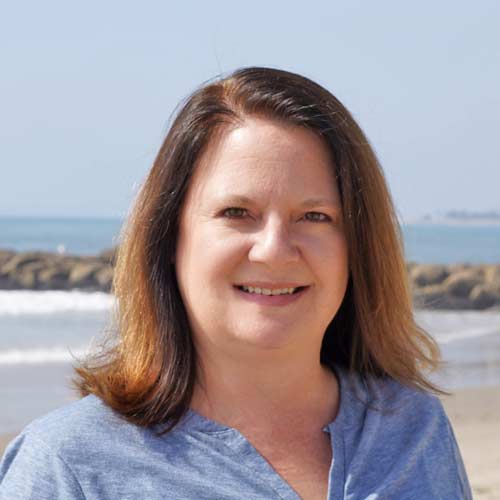 Laura is a travel fanatic who loves seeing and doing new things. She lives in Ventura, CA, and spends a lot of time exploring California's cities, beaches, and national parks.