If you are spending time in California you can expect gorgeous sunshine most of the year and what better way to get out in the sun than by spending time in some of the most beautiful national parks in California. There are many!
While California isn't quite the biggest state in the country, you can still expect to take in hugely diverse views as a result of the many different types of geographical features across the state. You'll find desert, coastline, forests, mountains – just about any type of terrain you can think of. It's part of California's diverse charm.
» Check out How to Spend 2 Days in San Francisco and Epic California Road Trip Routes.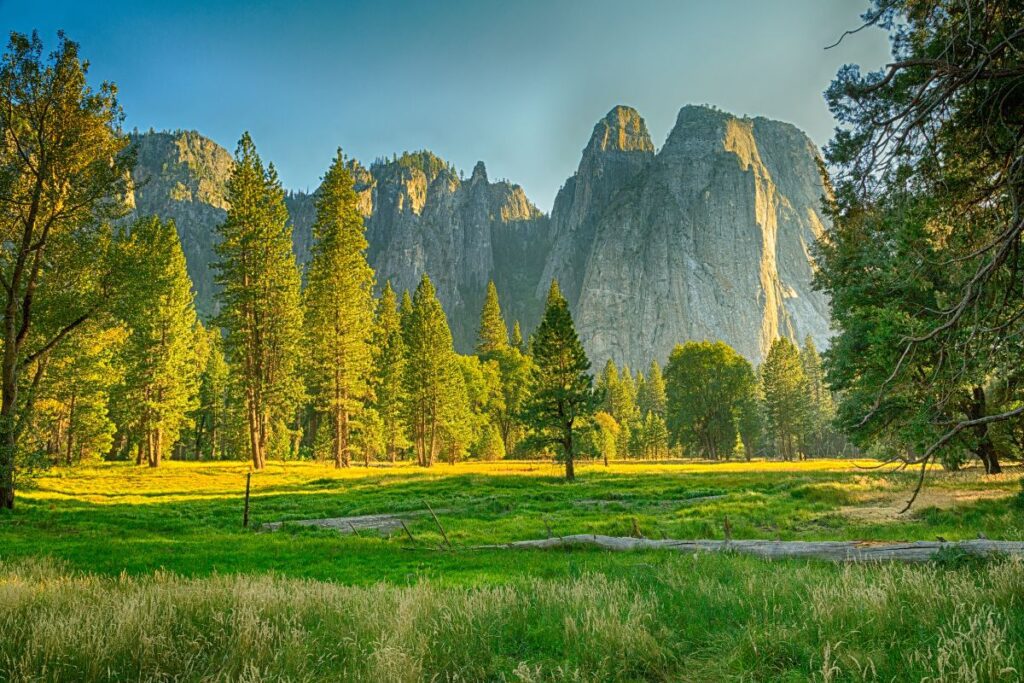 With all of that terrain comes an abundance of beautiful national parks. All are very much worth a visit. Here is our guide to the best national parks in California that should be a part of anyone's itinerary in the Golden State.
Before You Go
There are some things we advise before visiting any national park, so you're ready to tackle the sights with the proper preparation.
Check the weather beforehand to prevent getting stuck in the middle of a rain spell or other unpredictable weather conditions.
Ensure that you wear the correct footwear if you plan on taking part in any activities to prevent any accidents.
Always carry plenty of water with you as it can get very hot out there in the middle of the wilderness and there is often no shade when on the trail.
National parks attract a huge number of visitors, so it's best to arrive early so you can take in the scenery before the park fills with people and/or the parking lot fills up.
If you plan to camp you should always book in advance. Few parks can accommodate last-minute bookings as they are already full.
If you're planning to visit a lot of California State Parks, you can save money by getting a California State Parks Pass in advance. Most parks charge $8-10 a day for parking. If you plan to visit many parks, it might be more economical to buy the pass for $125.
» Check out the web story!
8 Best National Parks In California
1. Yosemite National Park
Location: Eastern Central California
Yosemite is one of the most popular national parks and every year millions of visitors descend on the park grounds. This park is hallowed ground for free climbers as it is home to the towering cliff face of El Capitan.
Yosemite is also a UNESCO World Heritage Site, an accolade that proves its beauty and majesty. There is a huge range of activities on offer, such as hiking, rock climbing, fishing, and camping. Check out this 2-day itinerary to help you plan your trip.
As this park is incredibly popular, bookings for any of the park campgrounds should be made well in advance. There are also some amenities throughout the park grounds, such as cafes and restaurants but there is also a well-disguised Starbucks which has become a popular spot people look to find.
Note: Check the park website before your visit. At this time, reservations are required to drive into or through the park during the peak hours of 6 am to 4 pm.
» Try this tour: Full-Day Small Group Yosemite & Glacier Point Tour Including Hotel Pickup
2. Redwood National Park
Location: Northern California Coast
Take a break from the sun under the shade of one of the towering redwood trees in this national park. This park has both national and state park status due to its precious wildlife and beautiful flora.
This park also has UNESCO World Heritage Site, ensuring the beauty of this park remains untouched and protected. The park is built up of four separate parks, Redwood National Park and three state parks, these parks are Jedediah Smith, Del Norte Coast, and Prairie Creek Redwoods.
This national park surprises most visitors as along with the forests filled with trees up to 370 feet tall, this park also has nearly 40 miles of California coastline running along its border.
In Redwood you can expect to enjoy a hike, camp out under the stars, canoe along the river, enjoy the quiet while fishing, or take a swim to cool off after a great day of exploring. There are even great roaming cycling trails meandering through this park.
» The Redwoods National Park is part of our gorgeous Northern California Road Trip Itinerary.
3. Channel Islands National Park
Location: Southern California Coast
California is a very built-up state and finding masses of undeveloped land is a rarity, particularly along the California coastline but at the Channel Islands national park you will be offered a unique opportunity to escape from the hustle and bustle of life to spend time in the quiet of the wilderness.
The Channel Islands National Park is made up of the islands of Santa Cruz, Santa Rosa, San Miquel, Santa Barbara, and Anacapa. Bird watchers and animal enthusiasts gather along this stretch of five islands to observe nesting seabirds and sea animals.
There are also incredible hiking trails that will bring you high above sea level to take in some breathtaking views. To access this national park you will need to take a ferry or small plane, which can be taken from either Santa Barbara or Ventura.
4. Lassen Volcanic National Park
Location: Northern California
This national park is alive with steaming sulfur vents, mud pots, and springs. It's quite a sight and something you absolutely have a lot to see in Lassen Volcanic national park. The main volcano, Lassen Peak, is no longer active but you will take in unique sounds and smell thanks to the bubbling surrounds of the peak.
This park is awesome to visit any time of the year but it is particularly breath-taking in the wintertime when the peaks are covered in white snow and the wildflowers are growing. The park is full of vivid color at a time when the rest of the world is white and pale.
Water activities in the lake and hikes through the thick forest are other popular activities in the Lassen Volcanic national park. If you are driving to this park be aware that there is limited parking so you will need to head to the park bright and early to avoid disappointment.
5. Pinnacles National Park
Location: Central California
Pinnacles National Park is a new park in comparison to others on this list as it was only granted national park status in 2013. The park offers views of unique bulging rock formations and green bushy flora.
If you don't want to spend your time on a busy hiking trail, a visit to Pinnacles national park may be a great choice for you. Take in the views and be sure to check out the endangered California condor as you walk through the large bird's home.
This park is a must-visit for hiking enthusiasts and after a long day of hiking take a dip in the park swimming pool to cool off.
6. Joshua Tree National Park
Location: Southeastern California
Here you can expect to see rolling desert dotted with the twisted silhouette of Joshua Trees. This park is favored by star spotters as it is a great place to stargaze.
This national park is known for its unique flora but it is also a great place to hike as it is predominantly quite a flat landscape.
The national park falls right at the place where the Mojave Desert meets the low Colorado Desert, giving you the choice to explore the towering rock formations or the far-spreading flatter areas of the national park.
Many people visiting Southern California spend a day exploring this national park but the weather here can be extreme and so visiting during the peak of the summer weather is not advisable.
7. Death Valley National Park
Location: Southeastern California
This is the largest national park in the state of California. This national park spreads across an incredible 3.3 million acres and is filled with large sand dunes and contrasting salt flats. The entirety of the ground looks like Mars with unique red coloring.
You can choose from a huge range of activities in this national park, from backcountry driving to road and mountain biking, hiking, and night explorations. You could spend two days in this national park and never feel bored.
If you are a fan of gorgeous sunrises we highly recommend heading to Zabriskie Point to take in the beautiful, undisturbed sunrise that can be seen almost all year round.
If you want to spend time in one of the most extreme terrains in America we recommend visiting this national park but do be aware that it is also the driest and hottest place in the country so you must bring water.
8. Sequoia & Kings Canyon National Park
Location: Southern California
While Sequoia and Kings Canyon are technically two separate national parks they are under the same park management and so often they are classed as one.
You will leave this park dizzy from spending the time with your head stretched back taking in the sheer beauty of the scaling sequoia trees that can be found in both parks.
There are several scenic drives across both parks for anyone who may not be able to hike along with the granite domes or the ascending hiking trails.
These parks are also home to the tallest mountain in the lower states of the United States, Mount Whitney, and many people visit these parks with the hopes of taking this mountain on.
There are two famous trails that avid hikers will come from across the world to come and enjoy, the John Muir Trail and the Pacific Crest Trail.
Both trails would be between moderate to high difficulty and should not be attempted by those who do not have a certain level of fitness or the correct equipment and gear.
Final Thoughts
So there you have it! Whether you are visiting for a weekend or planning to spend longer there are plenty of national parks worth visiting.
Explore California, see the local wildlife, and take in some gorgeous views by visiting any of the national parks that made our final list.
Like this article? Save it on Pinterest so you can find it again.
FOLLOW US on Pinterest and Facebook for more California travel inspiration and tips!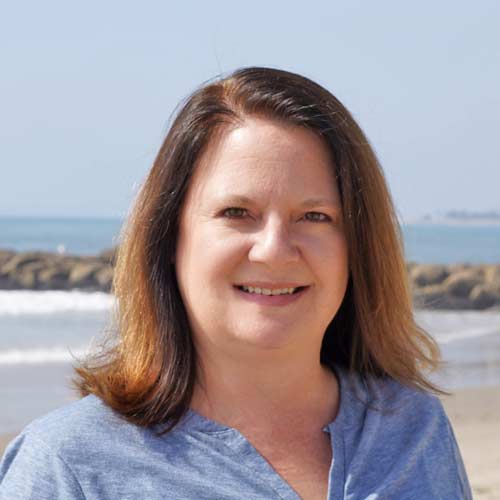 Laura is a travel fanatic who loves seeing and doing new things. She lives in Ventura, CA, and spends a lot of time exploring California's cities, beaches, and national parks.