Santa Catalina Island (aka Catalina Island) is a little paradise just 28 miles from the city of Los Angeles. Many people agree that it's a hidden gem in California that everyone should visit at least once.
The entire island has a population of just 4,100 people. It's so small that you could drive around the town in 25 to 30 minutes because all you'd need to cover is 24 miles. While it's not the kind of place you travel to for an extended vacation, it's an excellent place for a fun-filled day trip.
Catalina Island is known for activities such as scuba diving, wildlife excursions, charming shops, and tons of hiking possibilities. Each of these activities allows you to see the island's natural wonders and gives you a day trip experience you will never forget.
» Looking for more inspiration along the route? Check out all our guides to San Francisco, Los Angeles, Santa Barbara and San Diego. Find the best beaches in Monterey, waterfalls in Southern California, and national parks.
How to Reach Catalina Island
The most popular way to get to Catalina Island is by ferry. You can catch the Catalina Express ferry to the island from three ports: San Pedro, Long Beach and Dana Point. There are up to 30 departures per day and it only takes on hour to reach the island. They run year round. Or you can get the Catalina Flyer from Newport Beach to Avalon.
From Los Angeles, you can head to any of the first three ports. Long Beach and San Pedro are both about 25 miles from central LA. Dana Point is an hour drive south from LAX.
Another way to reach the island is by plane, but that's obviously quite a bit more expensive. Helicopter service is available from Long Beach and San Pedro to Avalon. You can also charter a private plane to land on the island.
Catalina Island One-Day Itinerary
There are a lot of activities and you only have one day to do them all. Here is our suggested one-day Catalina Island itinerary.
EXPERT TIP: Get an early ferry! There's one leaving at 6:00am from Long Beach and on the weekends there's one leaving at 8:15am. The ferry is one hour, so leaving this early will give you a good start to your day. You can pack a lot more in this way. If you don't want to go on a hike, you can take the later ferry at 9:50am and still get a lot done.
Go on a hike. We recommend the Garden-to Sky Trail Hike. 1 hour
Rent a golf cart for an island tour. 2 hours
Take the walk on the Avalon Trail to Casino Point. 1 hour
Hang out on the beach
Go ziplining
Go on a boat cruise at Descanso Beach.
Go to happy hour at Descanso Beach Club. 1 hour
Have a nice dinner. (2 hours)
Things to Do On Your Catalina Island Day Trip
Because Catalina Island is such a small place, a one-day trip is more than enough to see what it offers so you can decide if you want to return. There are also lots of great campgrounds and hotels if you want to make an overnight of it. Below are some great activities you can try.
1. Go on a Hike
When you visit Catalina Island, one of the best ways to get acquainted with its natural beauty is to hike its many trails. The hikes available on Catalina Island feature gorgeous views, wildlife and plant life, and fascinating history about the island and its people over the centuries.
Some of the most popular hiking spots in California can be found on Catalina Island. There are dozens of hikes for all levels, from easy to difficult, and short to long. Please be aware that these hikes may be dangerous for the unprepared, so be sure to pack the appropriate provisions, plenty of water, and take all necessary precautions.
Garden to Sea Trail – This hike is a great one for day trippers. It's an easy to moderate 2.8-mile loop trail that's well maintained and well marked. The trail is all uphill until you reach the summit where you'll have fantastic views over both sides of the island.
Little Harbor Trail – Little Harbor Trail is a 7-mile hike one way to Two Harbors, taking about 5 hours to complete. The Little Harbor Trail begins at the campground and follows Little Harbor Road or Banning House Road all the way to Two Harbors.
Two Harbors Lion Head Loop: 4.9 miles; 3 hours. This hike goes north to Lion Head and Camp Emerald Bay before bearing west and back down to Two Harbors. (Moderate)
2. Rent A Golf Cart
Unlike other islands that rent motorbikes so tourists can get around, Catalina is famous for its golf carts. It's the best way to catch all the sites you plan to visit without worrying about hiring a driver. This is how the locals get around the island, since cars are not allowed.
The best golf cart rental shops are downtown; you must pay by the hour to use them. Each golf cart has a map of the entire island, so you won't get lost while viewing the gorgeous sights around you.
If you're wondering how long to take the golf cart, we suggest two hours because that's enough to take a tour around the island and get some great pictures. The rest of your trip can be done on foot or by bus.
You can also hire a guide if you prefer to have someone take you by the hand and take you to all the best spots.
3. Walk Around Town
Heading to the downtown area of either Avalon or or Two Harbors. We like Avalon best if you want to explore the island on foot. It's the cultural center of the island and bigger than Two Harbors.
Upon arriving and beginning your walk, you will see many restaurants, clothing shops, and an area where you can enjoy the night scene after the sunset. Walking around is a great way to relax and learn where everything is.
You might want to start with a walk to the Casino. The Avalon Bay Trail is a walk that's just under a mile and will take about 20 minutes to complete. The walk takes you along Avalon Bay with great water views, over to Casino Point, where you can eat lunch, do a little shopping, or rent kayaks and paddle boards and get out on the water.
4. Try Snorkeling
If you are a good swimmer, snorkeling is the best way to see first-hand how beautiful and transparent the water is near this island. Our favorite snorkeling spots are Lover's Cove Marine Preserve, Casino Point Dive Park, and around Descanso Beach.
The easiest way to get in on this activity is to find a dive shop that has guided snorkeling tours or rents snorkeling gear. This guided tour is 2 hours and leaves from Casino Point. At Descanso Beach you can rent gear from Catalina Island Expeditions.
5. Embark On An Underwater Cruise
If you'd rather not go snorkeling, you can see some of the same underwater views that a snorkeler gets on a Catalina Island Underwater Expedition.
The company that runs this expedition is called Santa Catalina Island Company, and the tour length is 45 minutes to an hour. As you sit comfortably in a climate-controlled cabin on board a large boat, you'll glide 5 feet below the surface in a semi-submerged boat to see a marine sanctuary and watch the fish swim from your porthole.
There's live commentary on board as you float around, so you know exactly what you're seeing, and how to get the best views.
6. Ziplining
If you like a good adrenaline rush, you can see the beauty of Catalina Island from 300 feet high, feeling like a bird as you soar on the ziplines through the forest.
The Catalina Zipline Eco Tour, at Descanso Beach Club, is a 2-hour adventure with 5 zip lines to ride, at speeds approaching 35 mph. You'll also learn about the island's unique ecological history.
7. Happy Hour
We rarely go anywhere without doing some sort of food-related activity, be it a food tour, a bar crawl, or a cooking class. In Catalina Island there's a happy hour tour that fits the bill. There are no current dates on their calendar, however, so you might just have to put together your own happy hour. That's not difficult seeing how many places there are to go.
Many of the bars and restaurants in Avalon offer afternoon specials on drinks and sometimes food. Give these places a try (check their websites for hours):
Bluewater Avalon
Descanso Beach Club
Avalon Grille
8. Relax On The Beach
Avalon offers a number of great beaches within walking distance of the port, so you can fill your day with sand and sun, if you want to.
We've mentioned Descanso Beach a few times in this guide, and for good reason. There is a lot to do there, including a private beach with great swimming and lots of activities, like snorkeling, kayaking, and standup paddleboarding. There is a $2 fee to access Descanso Beach Club.
South Beach and Middle Beach are also good hangout spots, on either sides of the Pleasure Pier. There are lifeguards at both beaches during the summer, and they're both within easy walking distance of restaurants and bars.
9. Have a Nice Dinner
The perfect thing to cap off your day trip to Catalina Island is a nice dinner on the waterfront. Yes, many of the places to eat in Avalon are touristy, but that's what you went there for anyways. Just embrace it! You can find tiki cocktails, plenty of seafood, and a island vacation vibe to go with it.
Here are a few of the restaurants we recommend in Avalon.
Luau Larry's: One of the most iconic casual spots in Avalon, Luau Larry's has been around for decades and it's right on the waterfront: location, location, location. Grab a tropical drink, put on a straw hat, and climb into one of their indoor cave booths.
Steve's Steakhouse & Seafood: Lovely steak & seafood restaurant with seating overlooking the waterfront.
Bluewater Avalon: Great bistro with seafood and cocktails, plus a great view from the outdoor deck.
Where to Stay on Catalina Island
If you decide to stay over and do some of the additional activities you missed the first day, we can recommend these hotels in Avalon.
Aurora Hotel – 3.5-star hotel on the waterfront with a modern interior and some rooms with sea view balcony.
Pavilion Hotel – Just a block from the pier, this hotel is in the perfect location to enjoy your time in Avalon. They have a $40/pd/pr fee to enjoy the amenities, but you'll get back credits for all kinds of services.
Conclusion
Despite being so small, Catalina Island has more than enough to do when you want to enjoy an island day trip. You will fall in love with the scenery and the laid-back locals who are always willing to help if you feel lost.
If you are considering staying on the island for more than one day, we recommend you try a one-day trip first to see if you like it enough to want to explore more. For most people, one day is all they need.
Like this article? Save it on Pinterest so you can find it again.
FOLLOW US on Pinterest and Facebook for more California travel inspiration and tips!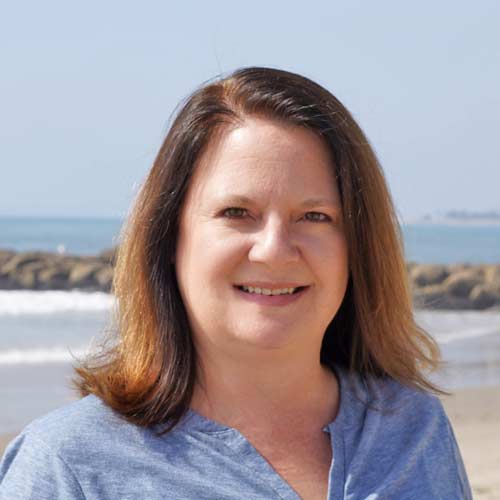 Laura is a travel fanatic who loves seeing and doing new things. She lives in Ventura, CA, and spends a lot of time exploring California's cities, beaches, and national parks.