Yosemite National Park is one of the most popular tourist destinations in the United States. Every year, millions of people visit Yosemite to see its majestic waterfalls, towering sequoias, and breathtaking vistas. While it's vast, it is possible to see a lot of Yosemite in one day.
Whether you're looking to hike, rock climb, or just admire the views, Yosemite National Park is a must-visit destination with so many things to do and see, but it's nearly impossible to get around to all those things in one day. It is definitely feasible to make a one-day Yosemite itinerary that will get you around to some of the top sights. You just won't be hiking long trails.
In this blog post, we'll give you some of the top sights in the park so you can make the most of your one day trip.
PLAN YOUR ITINERARY: Use our guides to prepare your entire Yosemite itinerary.
About Yosemite National Park
An area of protected natural beauty since 1890, Yosemite National park is situated in the dramatic mountain area of the Sierra Nevada mountains in California.
When to Go
Yosemite is open all year round, but the best time to visit is between May and October when the weather is mild and the waterfalls are at their peak flow. It is possible to visit in the winter, but some of the sights will be closed due to road conditions and you won't be seeing it in the same way as other times of the year. If you want to see it in the snowy conditions, then it can be great because there are way less visitors.
Reservations
A reservation is required to drive into or through Yosemite National Park during peak hours, which is from 6am to 4pm every day. Entering later than 4pm for a one-day trip won't really be possible, unless you're staying over night, because there won't be enough daylight time to see many things.
If you have a reservation for camping or lodging inside the park for that day, you don't need a reservation and can enter any time. You can also enter any time if you have a wilderness or Half Dome permit.
Fees
There is a $35 park entrance fee for cars. It's valid for 7 days. America the Beautiful—National Parks and Federal Recreational Lands Annual Passes are valid for park entrance. A Yosemite annual pass is $70 for the full year. You can buy a pass at any park entrance. If there's no one manning the station when you arrive, you can pay on exit.
Entrances
There are 5 entrances to Yosemite National Park all which are open 24 hours a day. Which one you take depends on where you're coming from. From San Francisco, the most direct route to Yosemite is through the Big Oak Flat Entrance or the Arch Rock Entrance, which is located southeast of Big Oak Flat. The other entrances might have less traffic, so you might consider those if you have the time.
The entrance that we recommend for this trip is the Arch Rock Entrance.
Your One-Day Yosemite Itinerary
If you only have one day to visit Yosemite National Park, here are some of the best things to see and do. Our suggested order for these sights is:
Bridalveil Falls
Glacier Point [closed in 2022] (to see Half Dome)
Yosemite Valley Loop Trail
El Capitan Meadows
Bridalveil Fall
Bridalveil Fall is one of the most easily accessible waterfalls in Yosemite and is located just a few miles from the park's entrance. You can walk to the base of the falls or drive up to a parking lot nearby. The waterfall is named for its resemblance to a bridal veil.
You can find near El Portal in Mariposa County
Glacier Point
NOTE: The entire Glacier Point Road is closed in 2022.
Glacier Point is a popular overlook that offers stunning views of Yosemite Valley, Half Dome, and other nearby peaks. The point can be reached by car or by hiking a strenuous trail that takes about 4 hours to complete. The road is open late May through October or November.
On a one-day itinerary, you won't have enough time to do the hiking, so
Half Dome
Half Dome is one of the most iconic peaks in Yosemite and one of the most popular hikes in the park. This strenuous hike will take you to the summit of Half Dome, one of the most iconic peaks in Yosemite. The hike is about 14 miles long and takes most hikers 8-10 hours to complete.
Since you won't have that kind of time during your one-day in the park, you won't be able to hike it, but you can see it. Glacier Point is the most popular viewpoint because you get unobstructed views, right across from Half Dome. However, the entire Glacier Point Road is closed in 2022.
Sentinel Bridge is also famous for its view of Half Dome reflected in the Merced River. You can also see Yosemite Falls nearby.
Yosemite Valley Loop Trail
NSP.gov says, "Enjoy some solitude in western Yosemite Valley. Hike through meadows, forests, and beside the Merced River. Along the way, enjoy striking views of Sentinel Rock, Cathedral Rocks, Bridalveil Fall, El Capitan, Three Brothers, Yosemite Falls, and more."
This is one of the best trails to hike in Yosemite because of the number of points of interest you'll see. Hiking in the afternoon on a hot summer day isn't a great idea, but if you're there when it's not so hot or snowy, you can enjoy this hike.
Begin at the Lower Yosemite Fall and head west on the path until you see signs for the Valley Loop Trail. The full loop hike is 11.5 miles, but you can also do the half look at 7.2 miles. It's a moderate, mostly level path.
» Find the perfect hiking clothes. I love these weather resistant, breathable shorts by Arcteryx (for women | for men) paired with a light performance shirt (for women | for men).
El Capitan
El Capitan is a massive granite cliff that towers over Yosemite Valley. Rising 3,000 feet above the valley floor, it is 2.5 xs as tall as the Empire State Building. You can hike to the top of El Capitan but it's a strenuous hike and it takes longer than you probably have to spend. But that doesn't mean you can't see it and take pictures. It is one of the most iconic views in the park.
In Yosemite Valley, El Capitan Meadow is the place to view El Capitan because you will get a view straight up the rock face from here, and it also has a great view of Cathedral Rocks. The meadow is located along Northside Drive. It's best to stop there on your way out of Yosemite Valley, so you're on the right side of the road.
If you're just coming into Yosemite Valley, you will see El Capitan on the left. There are some pull-outs there where you can stop for the view and to take photos. While you're there, get out your binoculars and look for climbers on the rock face. They'll be tiny little ants, but you can watch their progress.
If you happen to get to this spot late in the day, you can watch the sunset from the meadow. Bring a picnic and enjoy the setting sun.
Can I Complete This in One Day?
If you start early in the park, you can complete all of these stops in one day, except if you hike the entire length of Yosemite Valley Loop Trail, which will take 5-7 hours of your time.
Starting at the Arch Rock Entrance and driving the entire loop back to the same entrance is 30 miles in total. You can drive this in about 1 hour 15 minutes, without traffic issues. Of course, you'll also be stopping along the way for activities, but if you time it well you can complete the entire day in 6-8 hours, depending on how much time you spend.
Where to Stay in Yosemite
Yosemite National Park provides a variety of lodging and camping. Official discounted Yosemite National Park lodging ranges from basic tent cabins with nearby toilet facilities to the more luxurious lodging in The Ahwahnee Hotel is a distinctive hotel that is the pride of Yosemite National Park.
You might find that to get around to all of these places in one day, you need to stay one night. Here are some of the hotels you can book in the area.
Conclusion
If you're able to get around to all of these stops in Yosemite National Park, then you've covered quite a bit of the main sights. There are many other things to see, but you can feel confident that you've seen the major sights in just one day.
Like this article? Save it on Pinterest so you can find it again.
FOLLOW US on Pinterest and Facebook for more California travel inspiration and tips!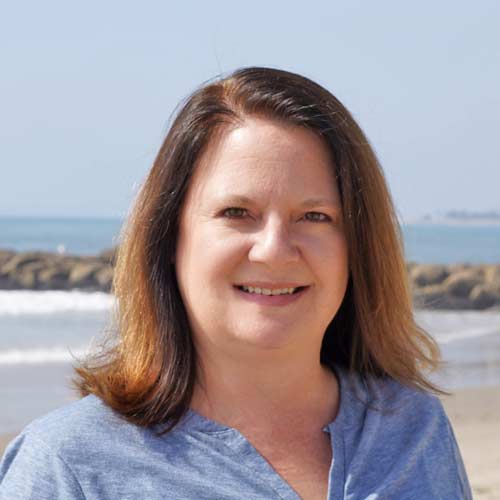 Laura is a travel fanatic who loves seeing and doing new things. She lives in Ventura, CA, and spends a lot of time exploring California's cities, beaches, and national parks.