Yosemite National Park, located in the Sierra Nevada Mountains of California, is full of stunning landscapes and awe-inspiring attractions that bring in over 2 million visitors annually, many of whom stay overnight for at least one night.
To support such a large number of visitors, Yosemite National Park has a wide variety of lodging options to choose from, ranging from campsites to luxury hotels. When you're planning where to stay in Yosemite, you'll want to consider all of these options and pick the one that suits you best.
No matter what option you choose, you'll definitely need to plan ahead, especially during high season, because lodging fills up fast. Check out our two-day itinerary to see top sights, then enjoy your evening at one of these camp sites or hotels. Take a minute to look at the best times to visit the park according to what you want to see and do.
PLAN YOUR ITINERARY: Use our guides to prepare your entire Yosemite itinerary.
Hotels
If you're looking for something more comfortable than a rocky patch of forest, you'll want to stay in one of Yosemite's many hotels, such as Yosemite Valley Lodge within the park, or Yosemite's newest hotel, Rush Creek Lodge, half a mile from the park entrance.
I love the outdoors, but there's nothing wrong with enjoying a few modern amenities that you can come back to after a long day of hiking or sightseeing.
Staying at a lodge inside the park puts you within a short drive to most of the top sights, so you will save time and gas, and hopefully not get caught in traffic. Many of the hotels also have air conditioning, pools, and balconies with fantastic views.
Our Recommended Yosemite Hotels
These are what we consider to be the best hotels to stay at in and near the park. They are all mid-range to affordable luxury hotels that put you in close range of all the action. See other options on the integrated map below.
1. Rush Creek Lodge
Less than a mile from the park's Highway 120 west entrance, you'll find Rush Creek Lodge. This mountain resort is the ideal starting point for exploring Yosemite National Park.
Rush Creek Lodge has 143 rooms with different amenities to choose from. Each room comes with a private balcony overlooking the forest. Most of these balconies also offer a view of spectacular mountain sunsets.
Room and Villa Types
Lodge Rooms
Lodge Suites
Hillside Villas
One-Bedroom Villas
ADA Accessible Rooms
Packages and Special Offers
Rush Creek Lodge also features theme-inspired packages and special offers. An opportunity for guests to relax, have fun, reconnect with loved ones, and explore nature.
15% to 25% seasonal discounts
Black Friday and Monday Flash sales
Rush Creek Spa, Bed and Breakfast, Romantic, and Staycation packages
Other fun extras and upgrades
Dining
The Restaurant at Rush Creek offers authentic mountain lodge-style breakfast or dinner. American dishes with a Californian style are a delight to look forward to.
Cozy up at Tavern with its casual atmosphere. Enjoy drinks with friends while watching sports on the big screen. Marvel in nighttime entertainment, karaoke, and all sorts of fun that only The Tavern can offer.
Rush Creek Spa
Rush Creek Spa features an impressive indoor and outdoor health and wellness facility. They have an aromatherapy steam room and Himalayan salt block sauna. Or try the cool mist room and warm waterfall coves. Get a massage or a facial or one of the many other treatments available.
---
2. Ahwahnee Hotel
The Ahwahnee Hotel is in Yosemite Valley below the Royal Arches Rock formation. This is considered a prime location for the picturesque views of Half Dome, Yosemite Falls, and Glacier Point and this hotel is one of the highest rated in the park – a 4-star affordable luxury property.
The hotel was built in the 1920s with stunning views and exceptional architecture. It's listed on the National Register of Historic Places and is a National Historic Landmark.
The Grand Dining Room of the Ahwahnee Hotel
The Grand Dining Room measures about 130 feet long and 51 feet wide. A 34-foot ceiling supported by rock columns gives a cathedral-like atmosphere.
At the end of the room, the Alcove window gives a superb framed view of Yosemite falls. The original seat accommodation was for 1000 guests, now scaled down to 350 seats.
Room Types
Hotel rooms
Suites & Junior suites
Hotel parlors
Cottages
---
3. Yosemite Valley Lodge
The Yosemite Valley Lodge is right in the heart of Yosemite National Park, a mile from the Visitor Center. You can't really get a better central location. It's also a perfect place for families, large groups, and visitors who have an interest in hiking Half Dome and Glacier Point.
For me the rooms are a bit outdated, but it's very much a "lodge" experience that you would expect for a National Park. The rooms are dispersed among a few different buildings, some backing up to amazing views.
The hotel has 2 restaurants and a bar.
There is free self parking available.
Bike rentals, an electric car charging station, and a water dispenser
A gift shop, a 24-hour front desk, and smoke-free premises
Mini-fridge in the room
Room Types
Traditional Rooms (ADA accessible are available in selected rooms)
Family Rooms
Bunk Rooms
The rooms are non-smoking and don't have air conditioning.
---
Camping in Yosemite
We think the most authentic experience in Yosemite – albeit rustic – is camping. There are 13 campgrounds located in the park, which amounts to thousands of individual campsites. You can also go super rustic and set up out in the backcountry, if you're brave enough.
Half the campgrounds in the park are open year-round, while the remaining ones are open only from April to October. It can get quite cold and snowy in winter around there, but that doesn't mean you can't camp, you just need to be properly prepared.
Making Reservations
I mentioned that lodging fills up fast. I mean, really really fast. If you want to secure a Yosemite camping reservation, you're going to need to be on it. Reservations are available in blocks, one month at a time, up to five months in advance, on the 15th of each month at 7am Pacific time. This is no joke.
Almost all of the reservations for May to September and other popular weekends, get filled the first day they become available, usually within seconds or minutes after 7am. If you want a reservation, set your alarm and get there on time!
There is a bit of a process you have to go through to make the reservation, so go to this website at least 15 to 20 minutes early to get through the process by 7am so you're ready to push the button.
Recommended Campgrounds
Yosemite offers campers a variety of camping options to choose from. From walk-in primitive sites, to traditional tent sites, to full-service RV spots.
Yosemite Valley Campground
One of the most popular and well-known campgrounds in Yosemite is Yosemite Valley Campground. Situated within Yosemite Valley itself and near many of Yosemite's iconic landmarks, Yosemite Valley Campground is among the easiest access to Yosemite Falls, Half Dome and El Capitan.
This campground features 202 sites for both tents and RVs, restrooms, showers and bear boxes for food storage.
Upper Pines Campground
Upper Pines Campground is another popular option within Yosemite National Park, with a total of 238 campsites for both tents and RVs. It's located in Yosemite Valley as well and offers good amenities including restroom facilities with flush toilets, showers, picnic tables, fire rings and bear boxes for food storage.
North Pines Campground
If you're looking for a more private camping experience, away from Yosemite Valley, North Pines Campground has 81 sites along the Merced River. Amenities at this campground include a piped water system with cold running water, restrooms with flush toilets, wheelchair accessible bathrooms with showers, fire rings, picnic tables and bear boxes for food storage.
Tuolumne Meadows Campground
An even more remote camping is Tuolumne Meadows Campground located along Tioga Road in the eastern portion of Yosemite National Park. This campground has 304 sites that are best suited for tent camping although some sites can accommodate small trailers as well as motor homes up to 27 feet.
Amenities at Tuolumne Meadows include flush toilets, piped water with cold running water, fire pits or metal fire rings, and bear boxes for food storage.
Conclusion
Visiting the magnificent beauty of Yosemite National Park is almost like a tradition for most guests, campers, and explorers.
The breathtaking mountains, the magnificence of the sequoia trees, the lush greenery, and the calming effect of nature never cease to welcome people coming from far and wide.
The trick to effectively finding where to stay in Yosemite is to be sure about what you plan to experience from your journey and destination.
» Looking for more inspiration along the route? Check out all our guides to San Francisco, Los Angeles, Santa Barbara and San Diego. Find the best beaches in Monterey, waterfalls in Southern California, and national parks.
Like this article? Save it on Pinterest so you can find it again.
FOLLOW US on Pinterest and Facebook for more California travel inspiration and tips!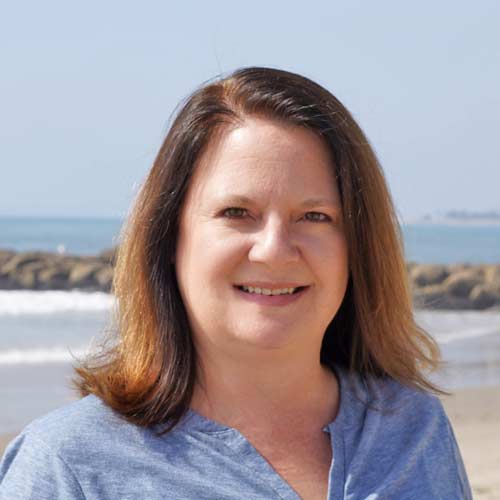 Laura is a travel fanatic who loves seeing and doing new things. She lives in Ventura, CA, and spends a lot of time exploring California's cities, beaches, and national parks.