Lake Tahoe welcomes visitors all year round and offers a tremendous amount of activities to keep you engaged and having fun for your entire vacation, no matter what season you go.
Summer is arguably the best season to visit Lake Tahoe, from June through August, when the weather is ideal for things like swimming, water skiing, and hiking. However, the best time to visit Lake Tahoe fully depends on the activities you're planning.
Lake Tahoe has everything you might be looking for, like scenery, dining, swimming, golfing, hiking, skiing, shopping, and even nightlife. While not all of these activities are available year round, there are plenty of options for all seasons.
For that reason, we decided to break it down into each month so you can see the pros and cons and weigh your decision.
Looking for more info? See our full destination guide as well as posts on Lake Tahoe in Winter, Lake Tahoe in Summer, the best times to visit Lake Tahoe, and the 15 best hikes in the area.
» Looking for more inspiration along the route? Check out all our guides to San Francisco, Los Angeles, Santa Barbara and San Diego. Find the best beaches in Monterey, waterfalls in Southern California, and national parks.
Our Recommended Lake Tahoe Hotel
January
January in Lake Tahoe is all about snow. So if you're wanting to experience the well-known winter wonderland, this is the best time for you. However, you aren't the only one. January is a popular month for Lake Tahoe, so you can expect a crowd.
With temperatures averaging 40°F, it's not so cold that you need to really bundle up to enjoy the snow that flurries more frequently in January, for an average of 12-15" of snow and a total of about 10 snowy days.
February
February is the second snowiest month in Lake Tahoe, so it's still a great time to go for skiing and winter activities. The temperatures heat up just a bit to an average of 40-45°F.
Lake Tahoe is a famous couples destination, so Valentine's Day brings in the crowds looking for a romantic getaway. If you're looking to go for the holiday, you will want to book far ahead to get your preferred accommodation. With the beautiful white scenery, it is quite a romantic time to visit.
March
March is the best time to visit for skiing and outdoor activities because it warms up just a bit more to an average of 49°F. There's still plenty of snow, with depths up to 35 inches.
You can tell in March that winter is coming to a close, but spring hasn't yet begun. The weather is relatively warm and the sun shines more often. Lake Tahoe also has fewer visitors this month, so it won't be crowded.
We like to visit on the shoulder season, and March is the start of this great season – where prices and crowds are lower, you can still go skiing, and you can also do some hiking.
April
April has an average high temperature of 50 – 58°F degrees with up to 10 inches of snowfall. Ski resorts are still open during April, which means you can avoid the crowds and get good deals during a time when less people are out skiing.
Even though the beaches are still too cold to swim in, you can go for a drive. Admire the Emerald Bay Beach in the south and the Sand Harbor in the north. With spring coming in, more hiking possibilities are opening up
The month of April also means a decrease in cloud cover and gradually longer days. Did you know that there is an increase of 1 hour and 9 minutes between the start and end of April?
May
May is when spring really starts to be felt and outdoor enthusiasts who enjoy hiking, trekking, and climbing come back to Lake Tahoe. The temperature increases by an average of 8 degrees, and averages 58-66°F. As you can image, all kinds of activities are available.
Since May isn't yet peak season, you'll still get great deals on hotels but there is a noticeable increase in traffic and crowds. May is a great time to visit, just on the cusp of peak summer season.
June
There are cool events at Lake Tahoe in June. Some of these include the Tahoe Brewfest and America's Most Beautiful Bike Ride.
However, June is the beginning of the high season, with perfect temperatures ranging from 67°F to 76°F, so you can expect to be there with quite a few other travelers. In addition, the prices shoot up, and you have to pay extra for almost everything.
Remember to plan and book your trip early, including your hotel, activities, and restaurant reservations. During the summer months, you can hike, swim at the beaches, and get on the lake in your boat.
July
Lake Tahoe's busiest month is July. At the height of summer, Tahoe really shines. The majority of the snow has melted and opened up trails that were socked in for winter, the sun shines almost every day, and the temperature hovers in a perfect range between 70-90 °F.
The 4th of July Parade and the Lake Tahoe Shakespeare Festival are two of the key events that tourists come for in July. They're held in downtown Truckee.
You are going to have the most difficulty getting reservations, finding a reasonably priced accommodation, and parking lots will be full in July. It's just the trade off you make to be there at its peak.
August
August is still a busy season for Lake Tahoe, and everything is still jam-packed. The daily temperature also starts to cool off a bit, going from 80°F to 77°F. You won't see much rain, if any.
At this time, the most famous sport is Truckee Mountain Bike Park, and the key event is the Brews, Jazz, and Funk Fest. Other popular activities include hiking and golfing.
On top of that, the spectacular snow-capped cliffs and the Alpine forests will leave you in utter awe. Every penny you spend is worth it, even if you only came for these magnificent scenes!
September
In comparison to the peak months, September in Lake Tahoe is relatively peaceful. It's not as crowded, and you won't be faced with overbooked hotels and crowded beaches anymore.
Of course, there are still events to keep you entertained, like the Genoa Candy Dance and the Lake Tahoe Autumn Food and Wine Festival.
The temperature also drops a bit, with an average daily temp from 68°F to 77°F, making it the best time to visit Lake Tahoe for a calm and relaxing break.
October
October is the least busy month in Lake Tahoe, with lower prices to boot. It's the perfect time to visit for relaxation and to catch some of the fall colors. Aside from May, October is our favorite time to visit.
You can still enjoy hiking or bicycling, only with the added flare of pretty autumn colors. And the temperatures are pretty perfect, with mild days and cooler nights. It really feels like fall has set in.
You can also expect a number of fun events in October, from the Lake Tahoe Fall Fish Festival, when the Kokanee salmon migrate, to Oktoberfest celebrations, the Lake Tahoe Marathon, and the popular Fall Wedding Show.
November
November is not a popular month in Lake Tahoe. Summer crowds have thinned, but winter tourism hasn't reached its peak. The temperatures start out at a high of 50°F, but steadily drop throughout the month to a low of 31°F.
Naturally, the activities are still ongoing, and you can go fishing or skiing, and even trekking. It's the best time to enjoy the fall scenery as well as the highest summits being covered with snow.
One of our favorite activities to indulge in during November is the MS Dixie II sightseeing cruise. The lake is to calm and beautiful.
December
December is a popular month for Lake Tahoe. The winter tourism season has arrived and there are more frequent snowfalls and lower temperatures of 30s to low 40s.
Due to the lower temperatures, visitors are ensured of enjoying a white Christmas, where cross-country skiing and snowboarding are on the holiday agenda. Be sure to plan a holiday vacation to Lake Tahoe well in advance because accommodations fill up fast.
Some Tours You Might Enjoy:
Conclusion
To sum everything up, the best time to visit Lake Tahoe depends on your planned activities.
Summers are for enjoying the waters, while winters are for skiing. Falls and autumns are relatively calm and best for hiking and enjoying the scenery.
That being said, Lake Tahoe is an excellent destination that you won't regret. We hope you have the best time traveling!
Like this article? Save it on Pinterest so you can find it again.
FOLLOW US on Pinterest and Facebook for more California travel inspiration and tips!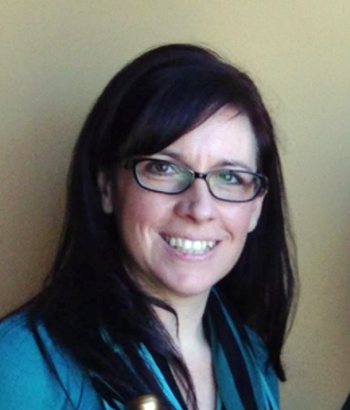 Angie is a long-time California fan, having lived in the Monterey area for many years. She loves reading, cooking, and hanging out with her two kids.