READY TO BOOK YOUR SANTA BARBARA WINE TOUR?
Considered one of the best wine cities in the United States, not to mention its beautiful beaches and amazing weather, Santa Barbara is definitely somewhere you're going to want to take a wine tour.
Santa Barbara is home to several distinct wine regions, each with its own unique terroir and grape varieties. This allows for a wide range of wine styles to be produced, giving you the opportunity to taste a variety of wines in one place.
» If you have time think about booking a food tour. Check out the Best Santa Barbara Food Tours 2023.
Santa Barbara is known for its cool climate and unique wine-growing conditions, which make it an ideal region to grow certain grape varieties. From light whites to robust reds, the area is a popular destination for wine lovers looking to sample the best of California's wine offerings.
I've hand-selected all the tours below for their uniqueness, great ratings and value for the price. There's a mix of tours available, from e-bike tours to small-group and small boutique wineries, and in many different neighborhoods so you can find the one that fits you best.
» Looking for more info to build your Santa Barbara itinerary? Check out our full Santa Barbara travel guide, the best times to visit, and see the top 25 Things to Do in Santa Barbara. Get active with these SB hikes.
What Are Santa Barbara's Iconic Wines?
Here are a few types of wine that Santa Barbara is famous for:
Pinot Noir: Santa Barbara is recognized for producing some of the best Pinot Noir grapes in the world. This grape thrives in the cooler climate of the region, which helps to maintain its bright acidity and complex flavors.
Chardonnay: Chardonnay is another grape variety that is well-suited to the climate in Santa Barbara. The region's cooling ocean breezes help to preserve the grape's natural acidity and create a well-balanced flavor profile.
Syrah: Santa Barbara is also known for its Syrah grapes, which create rich and complex wines that are both bold and elegant.
Sauvignon Blanc: Sauvignon Blanc is a grape variety that is gaining popularity in Santa Barbara, where it is crafted into delicious and crisp white wines with citrusy notes.
Viognier: Viognier is another white wine grape that is grown in Santa Barbara, producing wines with floral aromas, ripe fruit flavors, and a refreshing acidity.
Best Santa Barbara Wine Tours
The wine industry has a rich history in Santa Barbara, and many small, family-owned wineries have been open for generations. Visitors have the opportunity to meet local winemakers and learn about the region's unique wine production methods and history.
Here is a list of some Santa Barbara's top wine tours, starting with the best tour on the list: Santa Barbara Small-Group Wine Tour of Private Vineyard Estates and Wineries ONLY.
#1 Top Pick
#2 Pick
#3 Pick
Editor's Pick: Best Santa Barbara Wine Tour
1. Santa Barbara Small-Group Wine Tour to ONLY Private Vineyard Estates & Wineries
⏰ 6 hours | 🏆Badge of Excellence | 🕤 Departure Time: 10 AM
Many wine tasting tours in the Santa Barbara region stop at large commercial wineries with crowded bars and cellar door tasting rooms. Avoid the crowds and savor a more intimate wine tasting experience on this tour around exclusive private estates and small-production wineries that aren't open to the public. Sample premium wines in private tasting rooms and go behind the scenes with winemakers and owner-operators to discover the secrets behind their wines.
On this tour you'll:
Enjoy a complimentary organic lunch and a cheese platter during your tour
No maps required: get taken around the Santa Ynez wine trail by your tour driver
No crowded vehicles: visit each winery as part of a small tour group
Transport includes a complimentary hotel pick-up and return
2. Santa Barbara Vineyard to Table Taste Tour by E-Bike
⏰ 7 hours | 🏆Badge of Excellence | 🕤 Departure Time: 9 AM
Ride through the towns and vineyards of the Santa Ynez Valley wine region on this bike tour with transport from Santa Barbara. With a guide, you'll pedal a Rad Power E-bike or Specialized Sport bike to a winery and other spots for wine tastings, an olive-oil tasting, and an Italian-inspired picnic lunch. A bike tour allows you to enjoy better views of the scenery than from inside a car, and three different distance options are offered to suit your ability and preference.
On this tour you'll:
Bicycle and helmet provided for this bike tour through the Santa Ynez Valley wine region
Stop for two wine tastings and an olive-oil tasting
Enjoy a picnic lunch at a winery
Hotel pickup and drop-off provided in Santa Barbara for transport to the riding location
3. Private Santa Barbara Wine Tour Experience – Authentic and Boutique
⏰ 6 hours | 🏆Badge of Excellence | 🕤 Departure Time: Varies
There's no need to haggle with your group over who's the sober driver on this relaxed full day winery tour around Santa Barbara County. Visit a series of boutique wineries in the region and enjoy the views of the rolling hills and vineyards along the way from the comfort of your luxury chauffeured transport. There's no need to rush from cellar door to cellar door, either – with a relaxed schedule, take the chance to savor the varietals on offer at each tasting.
On this tour you'll:
Complimentary gourmet picnic lunch provided at one of your winery stops
Learn more about winemaking in Santa Barbara with a behind-the-scenes tour of one winery
No set destinations: customize your tour based on your tastes and interests
Easygoing late-morning pick-ups from any accommodation in the county
4. Santa Ynez Valley Wine Tour
⏰ 7 hours | 🏆Badge of Excellence | 🕤 Departure Time: 10 AM
Taste some of California's best wines on this tour of California's Central Coast Wine Region. Enjoy breathtaking views on the way to Santa Ynez Valley on board a luxury passenger van. Our local guide will enhance your wine production knowledge while you tour our partner wineries. Admission to three wineries, lunch and snacks are included with this tasting tour.
On this tour you'll:
Custom wine option available if you want something special
Bask in panoramic views of the Santa Ynez Valley en route from Santa Barbara (pickup and drop-off)
Savor a delicious lunch
Visit local favorite spots with the best reviews from guides and customers
5. Santa Barbara Wine Country Tour
⏰ 6 hours | 🏆Badge of Excellence | 🕤 Departure Time: 10 AM
Taste some of Santa Barbara's great wines as you visit top winemaking destinations in Santa Ynez Valley. Make four stops for tastings at a mix of family-owned vineyards and small-production tasting rooms, and enjoy a picnic lunch. You'll get an intimate experience of the wine region as you sample the wines and hear from your guide about winemaking in California.
On this tour you'll:
Explore Santa Ynez Valley on a wine tour
Visit several wineries without worrying about driving
Includes tastings at up to four wineries and gourmet picnic lunch
Pickup and drop-off at your accommodation provided
6. Solvang/ Santa Ynez Small Group All-Inclusive Wine Tour
⏰ 5 hours | 🏆Badge of Excellence | 🕤 Departure Time: 10:30 AM
Discover the great wines of the Santa Ynez valley during a private 4-hour wine tour. This part of Santa Barbara's heralded wine country is home to more than 120 mostly family-owned wineries. You can customize your itinerary in consultation with your private guide to create a half-day tour itinerary that visits the places of your choosing. Includes hotel pickup and drop-off in Lompoc, Buellton, Los Olivos, Solvang, Los Alamo, and Santa Ynez.
On this tour you'll:
Private 4-hour winery tour in the Santa Ynez Valley
Visit a variety of local wineries and tasting rooms in one of southern California's premier wine regions
Explore the region where the 2004 hit movie Sideways was filmed
Includes light snacks, bottled water, and pickup and drop-off at Santa Ynez Valley hotels
7. Private All-Inclusive Wine Tasting Tour from Santa Barbara
⏰ 5 hours | 🏆Badge of Excellence | 🕤 Departure Time: 11 AM
Santa Barbara is home to some of California's top wineries—and this private, half-day tour offers the perfect introduction to the region's vineyards. Leave the driving and logistics to your guide, and set off at a time that works best for you. You'll visit three different wineries in the Santa Rita Hills, Santa Ynez, and Los Olivos growing regions, and will enjoy generous samplings at each. A gourmet picnic lunch is also included.
On this tour you'll:
Visit three different highlight wineries, and enjoy generous tastings
A private tour lets you customize the itinerary to fit your preferences
Stop for a picnic lunch, and admire the Santa Barbara scenery as you go
Leave the driving to your guide and enjoy wine without the worry
8. Santa Ynez Valley Biking and Wine Tasting Tour
⏰ 5 hours 30 minutes | 🏆Badge of Excellence | 🕤 Departure Time: 9 AM
Avoid the stuffy minivans and tour buses that go from winery to winery; instead, enjoy the wind in your hair as you cycle around the picturesque Santa Ynez Valley on this charming cycling tour. Head out from Los Olivos and explore the parks, villages and rural landscapes of the Valley. Enjoy a pair of wine tastings and sample locally-grown, locally-produced food at local farms and vineyards.
On this tour you'll:
Expert guide: discover the region's wine secrets from your sommelier guide
Don't get crowded off the road: enjoy the intimacy of a small group tour
Stop for a delicious, locally-sourced gourmet lunch provided free of charge
If you'd like a little help, e-bikes are available on request
9. Wine Tasting with Ghost Storytelling/ Walk Santa Barbara "Paranormal Pairings"
⏰ 2 hours 30 minutes | 🏆Badge of Excellence | 🕤 Departure Time: Varies
Learn all about Santa Barbara's spookiest ghost stories and supposedly haunted highlights—and enjoy top-rated local wine as part of the experience—on this two-in-one, small-group tour. Meet your guide right at an area winery, indulge in sips and samples, and listen to their tales of paranormal encounters. Then embark on a walking tour around town, from El Presidio de Santa Bárbara State Historic Park to City Hall and Chinatown.
On this tour you'll:
Indulge in tastings at a top-rated local winery, plus nibbles
Head to top Santa Barbara sights, and hear ghost stories en route
You will receive a spiritual protection kit in case of frights
This small-group tour is capped at five people for a personal experience
10. Santa Ynez Wine Country Shuttle
⏰ 7 hours | 🏆Badge of Excellence | 🕤 Departure Time: 10 AM
Explore the Santa Ynez Valley Wine Country on this easy tour. Visit 2-3 wineries with our Wine Country Shuttle service, while learning about local history from one of our tour guides. Travel in comfort and style from your pickup in central Santa Barbara, onboard a luxury, air-conditioned van. Stop for a tasty lunch in whimsical Los Olivos.
On this tour you'll:
Learn the secrets of wine production from our guide
Take in the spectacular scenery of the vineyards of partner wineries
Have lunch in beautiful Los Olives if you wish
Pickup from convenient Santa Barbara location
Tipping on a Tour
You might be wondering what the etiquette is for tipping when you take a tour. Tipping is almost always expected and appreciated by the tour operator, but just like any other service-based experience, it is at your discretion.
It of course isn't necessary to tip if you didn't have a good time or didn't think the service was good on your tour. However, on guided food tour, it's expected that you tip your guide, as well as your driver if there is one. A standard tip is 15 – 20% of the tour price, matching the level of service you believe you received. You would hand this tip directly to the guide at the end of the tour.
A tip is typically included at each winery you visit on a wine tour, so it's not necessary to tip winery staff or leave a tip on the table at the end of a tasting.
Our Recommended Santa Barbara Hotel
FREQUENTLY ASKED QUESTIONS ABOUT SANTA BARBARA
Is parking a problem in Santa Barbara?
Parking isn't terrible in downtown Santa Barbara, except on busy weekends. You can find street parking, if you look for it. There are also a ton of beach parking lots. On the street, you'll pay from to 9am to 6pm every day, but it's free after that.
Some spots are metered with limited time, some are free with limited time during the day. Most hotels will charge anywhere from $25 to $45 a night for parking.
What are some good wineries in Santa Barbara?
There are a ton of great winery tasting rooms in downtown Santa Barbara in the Funk Zone and Paseo Nuevo shopping center. Our favorites are Riverbench and Pali Wine Co in the Funk Zone; Happy Canyon and Jamie Slone in Paseo Nuevo.
Outside of Santa Barbara, we like to visit Solvang, Los Olivos, and the Foxen Canyon Wine trail for wine tasting, especially at E11even, Bien Nacito Winery, and SamSara in Los Olivos, and Zaca Mesa and Riverbench up in Foxen Canyon.
Is Santa Barbara worth the money?
Yes, Santa Barbara is a very expensive city, especially if you want to stay in 4- to 5-star hotels or right on the beach. Whether that expense is worth it to you is very subjective. I feel that Santa Barbara is definitely worth a visit, though you don't necessarily need to stay in the expensive downtown hotels.
The town has a lovely setting along the California Coast with beautiful surrounding mountains. The architecture is California Spanish Revival and there is year-round foliage of natural plants, flowers, and cactus to enjoy. If you like wine tasting, some of the best central coast wineries are located nearby.
Travel Planning Guide
🚙💨 Where should I book my rental car?
Renting a car is one of the best ways to get around in California, no matter where you're visiting. Public transportation can only get your so far, even in big cities. I always rent with Discover Cars, which checks the prices of all major rental car companies, so you get the best rates.
🛌 What's the best way to book my accommodations?
For hotels and vacation rentals, Booking.com or Expedia.com are the best sites, but you can also book through TripAdvisor. If you're considering renting a house instead, don't forget to also check VRBO, which is often cheaper than Airbnb.
🧳 What do I pack for California?
Head to the our California Packing List or Disneyland Packing List to get all the info on packing.
✈️ What's the best site to buy flights to California?
For finding cheap California flights from around the world, I recommend Skyscanner. I've also had pretty good luck with Kayak.com.
Like this article? Save it on Pinterest so you can find it again.
FOLLOW US on Pinterest and Facebook for more California travel inspiration and tips!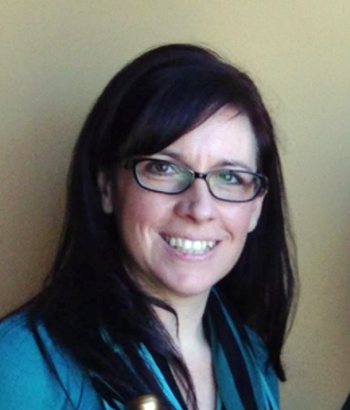 Angie is a long-time California fan, having lived in the Monterey area for many years. She loves reading, cooking, and hanging out with her two kids.