Driving through Big Sur is a magical experience that makes for a really stunning road trip, thanks to all the breathtaking stops along the way. I would have to rank this as one of the best road trips in California, if not the entire west coast. I know that's a hefty claim, but I stand behind it.
Until you've been there, you can't imagine the stunning beauty that surrounds you all along the route. It's a 90-mile stretch of coastal highway that hugs the rugged cliffs and rocks that define this unique natural environment. There aren't many buildings, attractions, or man-made anything out there. It's pure natural bliss.
» Check out these 16 Incredible Lighthouses in California to Visit.
So what is there to do there? The stops include pull-outs that offer big dramatic views, spots where you can go hiking, national parks with redwoods, and a few man-made wonders like the Bixby Bridge.
You don't need hours of research to find these stops because we've listed the best places you can visit during your drive below.
» Looking for more inspiration along the route? Check out all our guides to San Francisco, Los Angeles, Santa Barbara and San Diego. Find the best beaches in Monterey, waterfalls in Southern California, and national parks.
Our other Big Sur content:
The Perfect Big Sur Road Trip Itinerary | Big Sur Hiking Guide | When to Go to Big Sur
What is Big Sur Exactly?
Big Sur is a breathtaking stretch of land on the Pacific Coast Highway in western California, between the Santa Lucia Mountains and the Pacific Ocean.
The Big Sur drive stretches for over 90 miles down California's famous Highway 1, starting from Carmel-by-the-Sea down to San Simeon (though part of the road is closed).
Simply put, Big Sur is one big stunning drive – often considered one of the best road trips in the world. The joy of it is the drive itself and the outdoor activities you can do along the way, from waterfalls and ocean cliffs to hiking trails and sea stacks.
Big Sur Preparation
Road Closures
Bear in mind that the road (Highway 1) is often partially closed due to landslides and other issues. Always check highway conditions before going. It's actually quite rare that you can drive all the way through on Route 1. The road is currently closed at Lucia Lodge, so I suggest driving the northern part of Big Sur at this time. Carmel down to McWay Falls or Slates Hot Springs.
Cell Service
While you drive through the Big Sur highway, you might face issues with your cell service. You might have trouble getting any coverage out there, so be sure to plot your route before you go, download an offline map, and know where gas stations, restaurants, and rest stops are.
Best Time To Visit
Big Sur is a beautiful year-round with more than 300 days of sunshine per year, so there's really no bad time to go. We've been during every season and have found that the best time to visit is September to November, to avoid crowds and enjoy sunny, not so foggy weather.
The peak season in Big Sur runs from April to September. During this time, there will be bigger crowds at each stop and possibly more traffic to contend with.
How Long You Should Plan for Big Sur
You can have a very pleasant one-day trip in Big Sur. However, you won't get to fully enjoy everything at that speed. You'll have to pick and choose which stops to make and you won't be able to do much hiking or activities other than viewpoints.
Ideally you would spend about 2-3 days exploring Big Sur from Carmel down to the stopping point, and that would include some time in Carmel.
Best Big Sur Viewpoints & Stops to Make
There are many stops to choose from along the Big Sur route. In our list below, you'll find all the stops we like to make, starting north at Carmel and ending at McWay Falls or Lucia Lodge.
If you only have one day in Big Sur, you'll have to hold off on visiting Carmel, because you need to get to Point Lobos early enough to be let in and get a parking spot, so skip Carmel if you only have one day.
Many of the state parks require a parking fee of $10, but if you pay it once, you can use it at the other parks on the same day, so you don't have to pay twice.
#1 Carmel by the Sea
Carmel should definitely be a stop on your trip, and it can also serve as your first overnight, if you're planning a multi-day trip. Head out to the main street, where you'll find all sorts of art galleries, wine tasting, and boutiques.
Start with a meal at the cute French bistro, La Bicyclette, have a wine tasting at Caraccioli Cellars (they do sparkling wines!), walk through a few galleries, take a walk on Carmel Beach, grab a pretzel or scone for the road at Carmel Bakery, and head out.
I would also suggest visiting the historic Mission San Carlos Borromeo del Río Carmelo. It was founded in June 1770 to become the 2nd California mission, and restored in 1961 to become an active Roman Catholic Church. It's closed Monday and Tuesday.
» Check out all of the Things to Do In Carmel By The Sea.
#2 Point Lobos State Park
Just a few miles south of Carmel, you can find Point Lobos State Reserve. It's one of the most stunning state parks with an amazing ocean view, and tons of hiking possibilities.
Arrive early (before 10am) so you can get a parking spot inside, otherwise you have to park out on the street and walk in. It's $10 to park. There are many parking lots throughout the park, so just find one that works for you. The Bird Island parking lot at the very end doesn't get full as fast and it's a great hike, so maybe start there.
You can go for a hike to China Cove, Bird Island, or Whaler's Cove, to experience the beautiful viewpoints of Point Lobos, or you can walk along the beach and do some tidepooling, take a guided docent tour (first parking lot), or enjoy a picnic. If you're lucky, you'll see sea lions and seals, lots of birds, and more.
#3 Calla Lily Valley
The Calla Lily Valley is a perfect stop for relaxation. You can enjoy a small walk across patches of wild Calla flowers and down towards the sandy, tranquil beach.
The beautiful blooming flowers, the cliffs, the sand, and the blue waves all come together to form a staggering view. The only downside to this hidden gem is that it's a little hard to find, and it's not always in bloom. It should be blooming between mid-February and mid-April.
The Calla Lily valley is small and easy to miss. Park your car at Gate 18 or 19 in Garrapata State Park. There is a trailhead by mile marker 63. Walk for about 5 minutes and you'll find a set of stairs descending to Doud Creek. This is Calla Lily Valley, where you should see the bloom. The hike in and back is about half a mile roundtrip.
#4 Castle Rock Viewpoint
This is just a pull out off the highway where you can stop and get a really good picture of Bixby Creek Bridge in the distance. It's your first view of the bridge, so I do recommend stopping here.
#5 Bixby Creek Bridge
Bixby Bridge is one of the tallest single-span concrete bridges in the world. As you approach, you'll spot a few pullouts where you can safely park your car on either side of the road—grab one if you can. The bridge itself doesn't have pedestrian access, so the pullouts are your best bet for a good view.
You can get a different view of the bridge from both sides of the road. I preferred the view above, facing the water. Just be sure to cross the road carefully.
While it's tempting to just jump out of the car for a quick photo and speed off, I'd recommend spending a bit more time to really soak in the scenery. The bridge is more than just a photo opp; it's a marvel of engineering set against the backdrop of the rugged California coastline.
You're likely to spot wildlife like sea otters or even whales in the waters below if you hang around and look carefully. Take the time to breathe in the salty air, listen to the waves crashing against the rocks, and fully appreciate this architectural wonder in its natural setting.
The sunsets here can be truly spectacular, casting a golden glow on the bridge and the surrounding cliffs.
#6 Sea Otter Refuge Viewpoint
This is another viewpoint. You can stop if you want another brilliant view, which is why you're there, so obviously you'll stop.
This is always our favorite turn out because the view here is just incredible. It's one of the highest points in the park, so it's from high enough up to see the blue water and white sand beaches.
Great Sur and Little Sur viewpoints come next, followed by Point Sur Lighthouse and Point Sur State Historic Park, but you can't visit the latter two. It's just a pullout.
#7 Andrew Molera State Park
Andrew Molera State Park is a lesser-known but equally spectacular part of Big Sur. The park has coastal bluffs, beaches, and forests to explore. Parking is generally fine, but during peak season you might need to arrive early to snag a good spot.
From the parking area, you can access a variety of trails like the Andrew Molera Loop. It's a moderately challenging trail but rewards you with views of both redwood groves and expansive coastline.
After your hike, make sure to spend some time at the beach; it's usually less crowded than other Big Sur beaches and offers good opportunities for beachcombing or just unwinding near the surf. The mouth of the Big Sur River also meets the sea here, and it's common to see folks trying their luck at fishing.
Be aware that dogs are not allowed beyond the day-use parking lot.
#8 Pfeiffer State Park
Pfeiffer State Park is famous for being a 'mini Yosemite'. It's the most popular spot in Big Sur for activities like hiking. A variety of landscapes, from redwood groves and chaparral hills to the scenic Big Sur River runs through the park.
You'll find the entrance right off Highway 1, and there's a day-use parking area where you can leave your car for a $10 fee (unless you've already paid this fee earlier). Once you're in, you've got a plethora of trails to choose from, catering to different fitness levels. You can also check out the Redwood Deck near the entrance, which I thought was really cool.
The Pfeiffer Falls Trail is a popular choice, leading you through a redwood-filled canyon to a charming waterfall. And if you're up for something a bit more challenging, the Buzzards Roost Trail will give you panoramic views of the surrounding area.
The park also offers more than just hiking; it's a great spot for a picnic, with tables conveniently placed near the parking lot and along the river. In the summer, you can even take a dip in the river to cool off. There's a campground on-site. Whether you're into hiking, bird-watching, or just kicking back by the river, Pfeiffer Big Sur State Park provides the kind of versatile outdoor experience.
#9 Partington Cove
Partington Cove is like discovering a hidden gem. To get there, you'll park in a small pullout on Highway 1 near the Partington Creek bridge. The trailhead starts there, and it's a short, downhill hike of less than half a mile to reach the cove.
As you walk, you'll pass through a tunnel carved into the rock, which itself is a cool, Instagrammable moment. Once you exit the tunnel, you're greeted by the intimate, rocky cove where the Partington Creek meets the Pacific Ocean.
While the cove is undoubtedly beautiful, it's the journey getting there that elevates the experience. The trail offers some lush scenery as you make your way down, including redwoods and ferns, all accompanied by the soothing soundtrack of running water from the creek. You'll feel like you're in a completely different world.
#10 Julia Pfeiffer Burns State Park
The crown jewel here is, without a doubt, McWay Falls—a stunning 80-foot waterfall that cascades onto a pristine beach. While McWay Falls gets most of the attention, the park offers other trails worth exploring, like the Ewoldsen Trail that takes you through redwood groves and offers panoramic views of the coastline.
To get the most out of your visit, pack some comfortable hiking shoes, a camera, and maybe even a picnic to enjoy with the epic scenery as your backdrop. But remember, picnicking is only allowed in designated areas and make sure to pack out whatever you bring in.
#11 McWay Falls
Nestled in Julia Pfeiffer Burns State Park, this 80-foot waterfall cascades straight into the Pacific Ocean, a rare phenomenon that makes for some truly stunning photos. To get there, park in the lot designated for Julia Pfeiffer Burns State Park along Highway 1.
The parking fee is $10, but trust me, the experience is worth every penny. From the parking lot, you'll find the trailhead for the Waterfall Overlook Trail. The trail is quite short, less than a half-mile round trip, and is wheelchair accessible. It leads you to an overlook where you can get that iconic shot of McWay Falls tumbling into the turquoise ocean below.
But don't just snap a photo and rush back to your car. Spend some time at the overlook absorbing the view. If you can, try to catch the waterfall at sunset. The sky turns into a palette of warm colors, and the falling water seems to catch that twilight glow. It's a magical scene.
#12 Slates Hot Springs
Slates Hot Springs, commonly known as Esalen Institute, is a private retreat center known for its workshops and therapeutic services. While it's famous for its natural hot springs, don't expect to just drive up and dip in. You'll need to book in advance, either for a workshop, a stay, or one of their public night bathing sessions, which usually run from 1 a.m. to 3 a.m.
Make sure to book well in advance, especially for the night bathing, as spots fill up quickly. When you arrive, you'll check in at the gate, and then it's a short walk down to the springs themselves.
The hot springs are perched on a cliff overlooking the Pacific Ocean, offering a surreal and calming experience. The combination of the warm, mineral-rich water and the sound of waves crashing below creates a tranquil atmosphere that's hard to match.
This experience comes with a steeper price tag compared to other Big Sur attractions, but if you're up for some indulgence, it's absolutely worth it.
---
Unfortunately you can't go past Lucia Lodge right now from the north, so this is where your trip will end.
#13 Limekiln State Park
Located in the southern part of Big Sur, the park is named for the limekilns that remain as relics from the 19th-century limestone industry. To get there, you'll find a well-marked entrance along Highway 1. Parking is available inside the park for a fee, and from there, you have several trail options. Right now, you can't visit Limekiln from the north without going around because the road is closed just before you get there.
One of the most interesting hikes takes you to the actual limekilns. The trail is a relatively easy, less-than-a-mile round trip, and it goes through a stunning redwood forest, culminating at the kilns that look like ancient ruins hidden among the trees.
The park uniquely combines coastal and forested areas, so you can move from dense redwoods to an open, rocky beach within minutes. The beach area is great for picnics and offers some fantastic views of the towering cliffs that make Big Sur so famous.
You can often spot sea otters and seals in the surf, and during whale migration seasons, keep your eyes on the horizon—you might get lucky.
Where to Stay in Big Sur
Accommodations in Big Sur range from upscale resorts to more budget-friendly options like campgrounds and motels. They do tend to fill up fast in the high season, so book in advance, especially for camping.
Each of these options offers a different way to experience Big Sur, so your choice would depend on what you're looking to get out of your trip. But regardless of where you stay, you're guaranteed some spectacular views and easy access to all that this incredible area has to offer.
Where to Eat in Big Sur
In Big Sur, dining options are not plentiful, but what's available packs a punch in terms of quality and atmosphere. Here are some spots where you can grab a bite:
Remember, many of these places get busy, especially during tourist season, so making a reservation where possible is a good idea. Also, hours of operation can be seasonal, so it's smart to check ahead.
Like this article? Save it on Pinterest so you can find it again.
FOLLOW US on Pinterest and Facebook for more California travel inspiration and tips!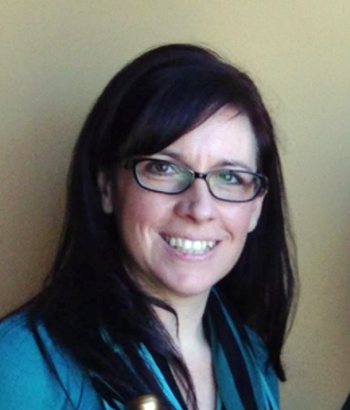 Angie is a long-time California fan, having lived in the Monterey area for many years. She loves reading, cooking, and hanging out with her two kids.