Being one of the most famous cities in the world, Los Angeles has no shortage of intriguing history, wild eccentricities, or inhabitants who truly appreciate the arts. All of this makes it an ideal home for a plethora of unique and memorable museums.
For tourists or residents looking to visit as many museums as they can, entry fees can add up quickly and detour even the most excited. To cater to those who love the atmosphere of a good museum but don't want to go broke basking in it, I will be compiling a list of 13 free museums in Los Angeles.
» Looking for more help with your Los Angeles trip planning? Check out our full Los Angeles travel guide as well as this useful 2-day LA itinerary. Here's where to find the best views!
Free Museums in Los Angeles
#1 Griffith Observatory
The Griffith Observatory is perhaps the most famous example of a free museum in Los Angeles and truly an iconic landmark of the city. The Observatory was constructed in 1930 and, true to its name, is known for its exhibits on astronomy and the telescopes that visitors can use to look into the night sky. Many free events and "star parties" are also hosted at the Griffith Observatory, and the public is welcome to join.
If you're looking to extend your day, the Observatory is surrounded by many great walking and hiking trails that offer great views of the city.
#2 The Getty Center
The Getty Center is a haven for art and architecture lovers, displaying American and European exhibitions all the way from medieval to modern times. One recognizable piece of the notable art on display in the Getty Center is the Vincent van Gogh painting Irises. If you'd like more in-depth information, the Getty Center also offers free 45-minute tours of its famous architecture.
While the museum and tours are free, walk from nearby or take public transportation to avoid parking fees.
#3 The Bunny Museum
The Bunny Museum is one of the many eccentric and strange museums that can be found in Los Angeles. Visitors are shown an ever-growing collection of over 30,000 stuffed rabbits. This private collection can be found in the Pasadena residence of Candace Frazee and Steve Lubanski. It is free for viewing, but only by appointment.
#4 The Forest Lawn Museum
The Forest Lawn Museum is found in Glendale, hidden within the Forest Lawn Cemetery. The museum hosts rotating art exhibitions ranging from photography to fine art. It is also home to a permanent collection of European and American art from the 19th and 20th centuries.
If visitors don't get their fill, they can also enter the Hall of Crucifixion-Resurrection to enjoy its larger-than-life painting of the Crucifixion by Jan Styka.
#5 The Corita Art Center
The Corita Art Center is named after Corita Kent, also known as Sister Mary Corita. In the 60s, Corita's innovative pop culture designs earned international acclaim as she made statements about poverty, racism, and war. Her art consisted of vibrantly colored serigraphs that still resonate powerfully with audiences today.
Corita's work is showcased on the Immaculate Heart High School campus in Hollywood. It is free to visit, but donations are accepted and used to continue carrying on Corita's legacy in art and education.
#6 Hollywood Forever Cemetery
Hollywood Forever Cemetery is well known as the cemetery to the stars and is free to visit for the public. The grounds expand over 50 acres and hold thousands of gravesites, including those of Mickey Rooney, Chris Cornell, and Jayne Mansfield, among many others.
The cemetery is also known for its beautiful scenery and the many cats that roam the grounds. Tours are available at additional cost but can save visitors time as they search for the tombstones of their favorite celebrities.
#7 The Getty Villa
The Getty Villa is an ideal visit for those looking for a scenic and even romantic day in LA. The Villa is an elaborate estate on which 44,000 pieces of ancient Greek, Roman, and Etruscan art and relics can be found. The property is also frequented for its four gardens of Mediterranean plants and 220-foot long, marble-lined pool. 
A visit to the Getty Villa is free, but times tickets must be reserved, and it is recommended to take public transportation in order to avoid the parking fee.
#8 The Broad
The Broad is home to one of the world's largest collections of contemporary art and is by far one of the most recognizable buildings in LA. Its unique design is hard to miss as you drive down Grand Avenue in the downtown area.
General admission is free; however, timed tickets must be purchased in advance, and parking in the area can be pricey, so be sure to get parking tickets validated in the museum. Many free tours are also available if scheduled ahead of time and are a fantastic way to step up the experience.
#9 Hammer Museum
The Hammer Museum was founded in 1990 by Armand Hammer in order to house his personal art collection and continued to expand throughout the years. For those who prefer the edgier side of art, the Hammer Museum chooses to display underground contemporary art and artists that have been overlooked in the mainstream. The museum is affiliated with UCLA and exhibits all types of visual arts mediums.
While it still holds many classic forms of art, the cutting-edge museum now also includes things like poetry readings, political debates, and even after-hours performances by DJs.
#10 The Hollywood Bowl Museum
The Hollywood Bowl museum celebrates the world-famous Hollywood Bowl and the many performances that it has been home to since its opening around 1920. The Hollywood Bowl is actually Los Angeles's third most enduring landmark behind Grauman's Chinese theatre and the Hollywood sign, making it almost as old as the film industry itself.
On days the museum may be closed, the Bowl Walk is also an option and features ten informational photographic displays throughout the property. On the walk, guests learn about the Hollywood Bowl's cultural events, history, and architecture.
#11 Travel Town Museum
Travel Town is the place to be for lovers of transportation, young and old. This museum is full of classic cars, horse-drawn carriages, trains, and other artifacts of the country's history surrounding railways and transportation. This is often a preferred museum for those with young children as it tends to be rather hands-on and interactive, even allowing kids to climb on the exhibits.
#12 California African American Museum
The California African American Museum (CAAM) holds a wide range of rotating exhibits that reflect and provide commentary on African American heritage, life, and art throughout the US, specifically in California. Many types of media are featured, such as painting and sculpture, all by African American artists.
This is another museum that often offers interactive activities for children as well. It is also known for its beautiful rose gardens that visitors can walk through as they reflect on their experiences inside the museum.
#13 Homestead Museum
The Homestead Museum is another culturally rich visit that is very important in understanding the history of California and the people who inhabited the land before it even became a state. This former Mexican rancho is located in the City of Industry and takes visitors through its history spanning over 120 years.
Visitors walk through the historic homes and learn about the successes and downfalls of the families who inhabited them in a rapidly changing world. Visitors can also take themselves on self-guided tours throughout the gardens and cemeteries on the grounds.
» Looking for more inspiration along the route? Check out all our guides to San Francisco, Los Angeles, Santa Barbara and San Diego. Find the best beaches in Monterey, waterfalls in Southern California, and national parks.
Like this article? Save it on Pinterest so you can find it again.
FOLLOW US on Pinterest and Facebook for more California travel inspiration and tips!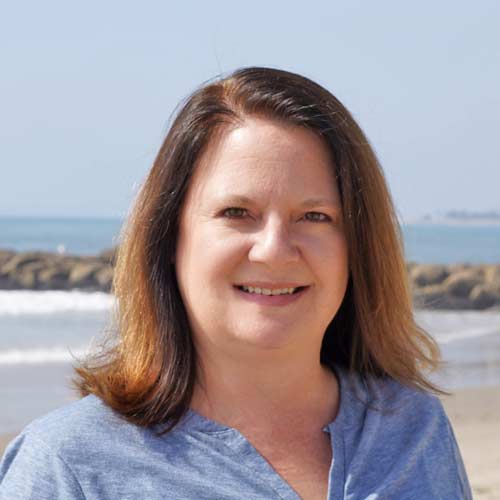 Laura is a travel fanatic who loves seeing and doing new things. She lives in Ventura, CA, and spends a lot of time exploring California's cities, beaches, and national parks.