When most people think of Palm Springs, they think of it as a retirement community or a place to visit during the winter. However, there is much more to this Southern California city than meets the eye.
With its proximity to Los Angeles and San Diego, Palm Springs is a fabulous place to enjoy fun in the sun, no matter what time of year it is. And you can let go of the notion that only old folks come here.
» You might be interested in The Best Airports Near Palm Springs.
Palm Springs is a beautiful desert oasis that offers fun and relaxation for everyone. From hiking and biking to golfing and swimming, there are plenty of activities to enjoy in this sunny city. And with 300+ days of sunshine a year, it's an outdoor-lovers paradise.
Psst… when you've exhausted this list, check out our guide to day trips from Palm Springs.
» Looking for more inspiration along the route? Check out all our guides to San Francisco, Los Angeles, Santa Barbara and San Diego. Find the best beaches in Monterey, waterfalls in Southern California, and national parks.
What To Do in Palm Springs
1. Hike or Bike Through Joshua Tree National Park
Although it's 30 miles outside of town, proximity to Joshua Tree National Park is one of the major reasons people visit Palm Springs. It's one of the most popular attractions here. This desert oasis is home to the iconic Joshua trees, as well as a variety of other plants and animals. There are plenty of hiking and biking trails to explore, as well as rock climbing and camping opportunities.
Whether an experienced hiker or a beginner, there are plenty of trails to explore. Check out our hiking guide to see our favorites. With more than 800 miles of trails to explore, you can easily spend a day hiking or biking through this stunning landscape.
It is best to visit from October to May if you want to go to Joshua Tree, since the temperatures are cooler. However, you can enjoy it no matter when you visit Palm Springs.
2. Play A Round Of Golf
Palm Springs is home to more than 100 golf courses, including luxurious golf resorts you can stay at, so it is the perfect place to tee off. Golfers of all skill levels will find a course to suit their needs, whether they are up for a challenging game or a leisurely round.
The best time to golf in Palm Springs is during the cooler months, between October and May, but that never stopped anyone from golfing year round, because there's 300 days of sunshine a year here.
Our favorite golf courses are the PGA WEST Resort with 5 public courses, including Pete Dye-designed TPC Stadium which is one of the 100 Greatest Courses in the US in Golf Magazine, the Jack Nicholas course and the Greg Norman course.
Or why not stay at the Westin Rancho Mirage Golf Resort & Spa which also has a Pete Dye course. You can just relax and enjoy the scenic mountain background.
3. Visit The Palm Springs Art Museum
The Palm Springs Art Museum is the largest in Southern California and is known for its collection of contemporary art.
The museum has a sculpture garden and offers many educational programs. It also hosts special exhibitions throughout the year. You can see the current and upcoming exhibitions here.
Whether you're an art lover or just looking for something to do, the Palm Springs Art Museum is a terrific place to spend a day. The museum is open year-round and admission is $16 for adults, $15 for seniors. Be sure to buy your tickets in advance because a reservation is needed.
4. Go On A Jeep Tour
Jeep tours are a splendid way to see Palm Springs and its surrounding areas. You will see some amazing desert scenery and learn about the area's history.
Many companies offer jeep tours, and you can choose from multiple routes. Some of the most famous jeep tours include the Joshua Tree tour, the Indian Canyons tour, and the San Andreas Fault tour.
There are also jeep tours that include off-roading for more adrenaline-filled activity.
5. Take A Scenic Drive Through The Palm Springs Aerial Tramway
The Palm Springs Tramway is the world's largest revolving cable car. It takes you from the valley floor to an observation deck around the top of San Jacinto Peak at an elevation of 8,516 feet.
The ride is about 10 minutes long and offers panoramic views of the Coachella Valley. At the top you can watch a short film about the history and construction of the tramway. There's also a cocktail lounge, two restaurants, a gift shop, lots of viewpoints, plus over 50 miles of hiking trails.
Tickets are $30 for adults, $28 for seniors. On weekdays the first tram up is at 10am and down at 9:30pm. On weekends, first up is 8am and last at 9:30pm.
6. Go Swimming
Palm Springs is home to several public pools, perfect for cooling off on a hot day. Some of the most popular public pools in the city include the Ruth Hardy Park Pool, Sunrise Park Pool, and Desert Hot Springs Pool.
The pools are open to the public from Memorial Day weekend through Labor Day weekend, and they offer a variety of amenities such as lifeguards, slides, and diving boards.
7. Visit the Palm Springs Air Museum
The Palm Springs Air Museum is an excellent place to learn about the history of aviation and see some amazing aircraft up close. The museum has a wide variety of exhibitions and displays and several interactive exhibits.
The museum is also home to many restored aircraft, including a B-17 Flying Fortress and a P-51 Mustang.
It is great entertainment for one afternoon. Adult tickets are $33, seniors are $20. They're open everyday from 10am to 5pm and the recommended time to see everything is 2 hours.
8. Take A Walk Through The Living Desert
The Living Desert Zoo and Gardens in Palm Desert is a great way to see some of the desert's native wildlife. The zoo has various animals, including rhinos, giraffes, and zebra. There are also many interactive exhibits to learn about the different animals there.
You can feed the giraffes, go on a private safari tour, or go through the new Rhino Encounter experience.
The Living Desert Zoo is open every day from 8:00 am to 5:00 pm from October 1 – May 31, and 7:00am to 1:30pm from June 1 – Sept 30. Admission is $30 for adults, $28 for seniors.
9. Do An Escape Room
If you've never done an escape room before, you should definitely try one in Palm Springs. It's not an outdoor activity, but it's loads of fun and your whole family or group can enjoy it together. There are a few different ones you can do and the themes change often.
At Escape Rooms Palm Springs, which is the biggest in Southern California, you can do a bank heist, a Jack the Ripper theme, a Titanic theme, or a Locker Room theme.
You don't need anything to do an escape room. Just show up and you'll be shown the ropes. Then it's just up to your team to figure out the clues and escape the room.
10. Go On A Hot Air Balloon Ride
If you aren't afraid of heights, a hot air balloon ride is a must while in Palm Springs. You will be able to see the entire city from above—which is a once-in-a-lifetime experience.
Many companies deliver this service, which is an excellent way to see the area from a different perspective. Try Fantasy Balloon Flight or Balloons Above for your adventure. The price ranges from around $225 to $285, depending on how many of you there are.
However, it should be noted that the temperatures in Palm Springs can get very hot, so dress appropriately and bring plenty of water. More importantly, book your ride in advance as they tend to fill up quickly. They are also closed during some parts of the year so check their website for dates.
11. Visit the Palm Springs Indian Canyons
The Palm Springs Indian Canyons are a great place to learn about the area's native history and culture. The canyons were once home to the Agua Caliente Band of Cahuilla Indians, and they are now a popular tourist destination for hiking, picnicking, and enjoying scenic views.
There are three canyons to choose from – Andreas Canyon, Murray Canyon, and Tahquitz Canyon.
Each one offers a different experience, so be sure to explore all three. You can also learn about the area's history at the Indian Canyons Visitor Center.
12. Go Hiking In The San Jacinto Mountains
The San Jacinto Mountains offer some of the best hiking adventures. There are plenty of trails to choose from, so you'll find one that suits your ability level. There are also many scenic outlooks where you can stop and take in the stunning views.
The Araby Trail is a 4.1-mile out-and-back hike that's moderately challenging and fairly popular in the area. It starts at Southridge Drive and Palm Canyon Drive.
The Desert View Trail, at the top of the tramway, is an easy hike that everyone can enjoy. It's a 1.5-mile loop trail that takes about 45 minutes to complete. There are many great viewpoints along the trail.
One of the most challenging hikes in the area is the San Jacinto Peak trail, at 10-miles long. It is the highest peak in the area and offers some of the most incredible views. This is a strenuous hike that only experienced hikers should attempt.
13. Go Horseback Riding In The Desert
Maybe the best way to explore the desert is on horseback. Many tour companies can take you and your family on horseback riding adventures. You can even go for a sunset ride.
Smoke Tree Stables offer horseback riding through the beautiful palm oases. Or you can ride through the canyons of Morongo Valley with CottonWood Canyon Ranch. Crazy Horse Ranch offers private moonlight rides.
14. Go on a Bike Tour
Modern & More Bike Tours runs an Architecture, History, and Bike Tour through South Palm Springs, during which you'll discover historically significant neighborhoods and hear about their history and architecture.
You need to either bring your own bike or rent one nearby with the discount provided by the tour. It's 2 hours long tour and it's available most Fridays to Mondays.
15. Visit Moorten Botanical Garden
The Moorten Botanical Garden is a great place to check out various plants and flowers. The garden is also home to various birds and bees, making it a perfect place to unwind and enjoy the beauty of nature.
Spend an hour exploring over a dozen arid biomes, such as the Baja California Peninsula, the South African-Succulent Karoo, the Mojave Desert and Mexico-Gran Desierto de Altar. Not limited to cacti, the gardens also display agave, bombax, and South African aloe plants. An interesting collection of rocks, crystals, fossils and gold-mining relics break up the flora and enhance the desert themes.
The botanical garden is open from 10am to 4pm every day except Wednesday. The fee is $5 for adults and seniors.
Final Thoughts
Palm Springs is a delightful place to visit for a variety of reasons. The weather is perfect, the scenery is beautiful, and there is much to do. When planning a trip, be sure to include these 15 fun things to do in Palm Springs.
There are various things to do in Palm Springs, and there is something for everyone. Whether you desire a challenging hike or a place to de-stress and enjoy the scenery, you'll find it in Palm Springs. So, what are you waiting for? Start planning your trip today.
Like this article? Save it on Pinterest so you can find it again.
FOLLOW US on Pinterest and Facebook for more California travel inspiration and tips!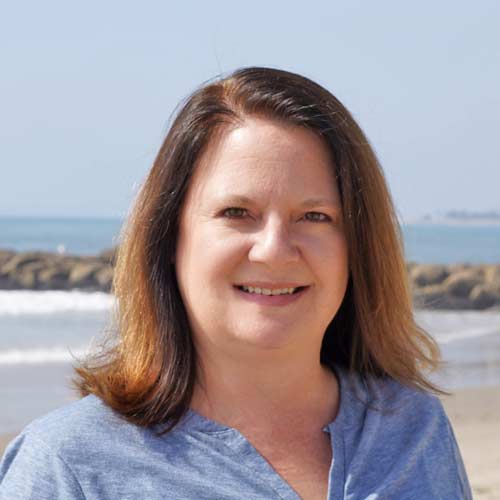 Laura is a travel fanatic who loves seeing and doing new things. She lives in Ventura, CA, and spends a lot of time exploring California's cities, beaches, and national parks.