Although it's one of many amazing natural wonders in the state of California, Joshua Tree National Park has a special appeal that will make your jaw drop. Those twisty Joshua Trees that grow only in this desert environment, the bushy Cholla cacti, and the otherworldly landscape with sculpted boulders everywhere – it's a true sight.
If you'll be visiting Joshua Tree, definitely put together a plan so you can see everything it has to offer. You will spend your time hiking through an incredibly unique desert landscape, stargazing in almost pitch blackness at night, and maybe even sleeping under the stars at one of the cool places to stay in Joshua Tree, like a glamping yurt with a clear roof to see the stars.
» Planning a trip to Joshua Tree? Check out this comprehensive guide to visiting Joshua Tree. Then read about the best time to visit and see our guides to the best hiking and the best glamping spots.
About Joshua Tree
Joshua Tree National Park is a stunning desert wilderness with tons of activities and sights to explore. The park is located in Southern California and is named after the unique Joshua tree that is native to the Mojave Desert.
The park straddles two desert ecosystems, the Mojave and the Colorado Desert. This gives it two climates and a fascinating variety of plants and animals.
The park is a popular destination for hiking, rock climbing, stargazing, and wildlife watching, with over 790,000 acres of land to explore. From towering rock formations to breathtaking sunsets, there is no shortage of natural beauty to admire.
Best Time to Visit
The ideal time to visit Joshua Tree National Park depends on your preferences and what activities you want to do. With a desert climate, the park experiences varying temperatures and weather conditions throughout the year.
From October to April, the weather is mild and pleasant, making it the most popular time for hiking, rock climbing, and camping. Daytime temperatures range between 60-80°F, while nights can be cold, dropping to 40°F or even lower.
During the hotter months of May to September, temperatures can soar above 100°F, making for some extreme hiking conditions. There are also fewer crowds at that time, but you will need to go fully prepared for the extreme heat.
Spring is an excellent time to visit as wildflowers bloom across the park, and various animals become more active. If you prefer stargazing or night photography, summer offers clear, dark skies with minimal light pollution.
Here's a quick summary of the best times to visit Joshua Tree National Park for specific activities:
Hiking and Climbing: October to April
Wildflower Viewing: Spring (usually mid-February to April)
Stargazing and Night Photography: Summer months (May to September)
What to Bring
When visiting Joshua Tree National Park, proper preparation is key to ensure a safe and enjoyable experience. Don't just show up there without water, sunscreen, and basic first aid.
Here is a list of essential items to bring with you:
Water: The desert environment means hydration is crucial. Carry at least one gallon of water per person per day.
Appropriate clothing: Dress in layers, as temperatures can fluctuate dramatically. Bring a hat, sunglasses, and sunscreen for sun protection, and comfortable hiking shoes or boots for traversing rocky terrain.
Navigation tools: A map of the park and a compass are useful for navigating trails and backcountry areas. While GPS devices can be helpful, don't rely solely on them.
First-aid kit: Accidents can happen, so come prepared with a basic first-aid kit that includes band-aids, gauze, adhesive tape, and over-the-counter pain relievers.
In addition to these essentials, consider bringing the following items to enhance your visit:
Camera: Capture the stunning landscape and unique flora and fauna of Joshua Tree, like the iconic namesake trees and bighorn sheep.
Binoculars: Useful for bird-watching and spotting wildlife from a safe distance.
Rock climbing gear: If you are planning to climb, ensure you have appropriate gear such as climbing shoes, harness, ropes, and carabiners.
Stargazing equipment: Joshua Tree is renowned for its dark skies, so bring a telescope or binoculars specifically for stargazing, as well as a red flashlight to preserve your night vision.
Remember to pack out all trash and leave no trace to help conserve and protect the park's delicate environment.
Safety Tips
While exploring Joshua Tree National Park, it is essential to always prioritize your safety. One of the main concerns when visiting the park is the heat and sun. During the summer months, high temperatures, intense sun, and low humidity can be very dangerous. To prevent dehydration, make sure to drink plenty of water while you're out in the park.
Another important safety tip is to bring more food than you think you'll need. Desert exploration is not the time to start a diet! Salty snacks and electrolyte drinks are good options, but also remember to bring real meals for energy.
When hiking, stick to designated trails and don't do anything stupid that could get you in trouble. It's also important to be aware of the local wildlife, such as bighorn sheep and rattlesnakes. Give them space and back away.
Lastly, remember to apply sunscreen and wear appropriate clothes to shield yourself from the intense desert sun. A hat with a wide brim, sunglasses, and lightweight, loose-fitting clothing are recommended choices for staying cool and protected.
Travel Planning Guide
🚙💨 Where should I book my rental car?
Renting a car is one of the best ways to get around in California, no matter where you're visiting. Public transportation can only get your so far, even in big cities. I always rent with Discover Cars, which checks the prices of all major rental car companies, so you get the best rates.
🛌 What's the best way to book my accommodations?
For hotels and vacation rentals, Booking.com or Expedia.com are the best sites, but you can also book through TripAdvisor. If you're considering renting a house instead, don't forget to also check VRBO, which is often cheaper than Airbnb.
🧳 What do I pack for California?
Head to the our California Packing List or Disneyland Packing List to get all the info on packing.
✈️ What's the best site to buy flights to California?
For finding cheap California flights from around the world, I recommend Skyscanner. I've also had pretty good luck with Kayak.com.
Park Entrance and Fees
Joshua Tree National Park requires an entrance fee for visitors, which helps maintain the park and fund various programs and services. The fees are as follows:
Vehicle Entrance Fee: $30, valid for 7 days
Motorcycle Entrance Fee: $25, valid for 7 days
Individual Entrance Fee: $15 per person, valid for 7 days
Joshua Tree Annual Pass: $55
The annual pass allows unlimited entry to the park for 12 months from the month of purchase. For frequent visitors, it's a great investment.
Additionally, the America the Beautiful National Parks and Federal Recreational Lands Pass is accepted at Joshua Tree National Park. This annual pass, priced at $80, grants access to more than 2,000 federal recreation sites across the United States, including all national parks.
Entrance fees can be paid at various visitor centers and entrance stations throughout the park. Some entrance stations are staffed, while others are self-pay stations that accept cash or credit cards. It's a good idea to carry both forms of payment, just in case. You can also buy your pass online in advance and print it out, which is the method I recommend.
Keep in mind that camping fees are separate from entrance fees, so make sure to account for those additional costs if you plan to stay overnight in one of the park's campgrounds.
How to Get to Joshua Tree
Getting to Joshua Tree National Park is relatively easy as it is located near major cities in Southern California. The park is approximately 140 miles east of Los Angeles, 175 miles northeast of San Diego, and 215 miles southwest of Las Vegas.
One of the main entry points to the park is through its northwest entrance near the town of Joshua Tree. If you're driving from Los Angeles, take I-10 east and then exit onto CA-62, which will take you toward the town. The drive should take about 2.5 hours, depending on traffic.
Another popular route is via the park's south entrance, near the town of Indio. This route is convenient if you are coming from San Diego or other points south. Take I-10 east, exit at Cottonwood Springs Road, and follow signs to the park. Expect about a 3-hour drive from San Diego.
You can get to the park via public transportation. For instance, you can get a Flixbus from LA to Palm Springs. There is no public transportation available within the park itself. Once you arrive, you will need a car to explore the park. If you don't have a car, consider joining a guided tour like this one which provides transportation.
What is the Weather Like in Joshua Tree?
Joshua Tree National Park has a desert climate, with hot summers and cool winters. The best times to visit are during early spring (March, April, and early May) when temperatures are mild, and the stunning wildflowers are in bloom. During this time, daytime temperatures range from 70 to 90°F (21 to 32°C) while nighttime temperatures can drop to 40 to 60°F (4 to 16°C).
In the summer months, from June to September, temperatures soar and can reach over 100°F (38°C) during the day, making it less ideal for outdoor activities such as hiking and rock climbing. However, summer does offer clearer skies and better stargazing opportunities, with the park being one of the darkest spots in Southern California.
Winter brings cooler temperatures, ranging from 40 to 60°F (4 to 16°C) during the day and dipping below freezing at night. Although the park is less crowded during this time, some of the higher elevation trails may be closed due to snow and ice, making it less ideal for exploring.
Hiking Trails
Joshua Tree National Park is known for its stunning landscapes and unique rock formations, making it a hiker's paradise. We have a much more comprehensive list of hikes in Joshua Tree to check out, but here are five of the best hiking trails to explore:
Ryan Mountain Trail
If you're looking for a challenging hike with breathtaking views, Ryan Mountain Trail is a must-visit. This 3-mile round trip trail takes you to the top of Ryan Mountain, which stands at 5,457 feet. The trail is steep and rocky, but the panoramic views of the park are worth the effort. Be sure to bring plenty of water and wear sturdy shoes.
Lost Horse Mine Trail
The Lost Horse Mine Trail is a 4-mile round trip hike that takes you through some of the park's most scenic areas. Along the way, you'll see abandoned mines and stunning views of the surrounding mountains. The highlight of the trail is the Lost Horse Mine, which produced over 10,000 ounces of gold during its operation. This hike is rated as moderate and is suitable for most skill levels.
Hidden Valley Trail
The Hidden Valley Trail is a 1-mile loop that takes you through a picturesque valley surrounded by towering rock formations. This trail is perfect for families or those looking for a short, easy hike. Along the way, you'll see unique rock formations and learn about the park's history and geology. This trail is also a great spot for rock climbing and bouldering.
These are just a few of the many hiking trails to explore in Joshua Tree National Park. Whether you're an experienced hiker or a beginner, there's a trail for everyone to enjoy.
Mastadon Peak
For more experienced hikers, Mastadon Peak Loop is a great hike that's 3 miles long, starting at Cottonwood Spring. It leads you up to the the gorgeous rock peak, which is a standout feature in the park.
The Peak is located in the Colorado desert area so it doesn't have the Joshua Trees, but it's a great place to see the wildflower bloom in spring.
Cottonwood Spring
There's a parking lot at Cottonwood Spring where you can start a few different hikes. This spot is one of the best kept secrets of the park. It's just seven miles from the southern entrance. You'll start out by going down into the Cottonwood Spring oasis, where you'll see the awesome Cottonwood trees.
The hikes you can do from here include
Easy walk down Cottonwood Wash
Three-mile loop trail to Mastodon Peak
Eight-mile round trip Lost Palms Oasis trail
There's also a campground at Cottonwood Spring, located half mile from Cottonwood Spring via a signed trail.
Top Sights
Skull Rock
Skull Rock is one of the unique and iconic rock formations found within Joshua Tree National Park. The distinct skull-like shape of the boulder has captivated visitors for generations, with its head and two eyes carved out by nature's winds and rains.
Just a short walk away, you can also explore another interesting rock formation called the Jumbo Rocks, named due to its large size. Around them lie vast open expanses of desert scenery: sweeping vistas of rock and sand, surrounded by the majestic hills of the park. If you're looking to experience this incredible landscape in all its glory, a visit to Skull Rock is essential.
Arch Rock
The Arch Rock Nature Trail is a beautiful and easy hike located in Joshua Tree National Park. Along the 1.5 mile loop, you can explore the diverse flora and fauna of this iconic desert landscape, as well as stunning rock formations like Arch Rock.
The trail meanders along a sandy path, with plenty of stops for visitors to take in sweeping views of the desert and nearby mountain ranges. Along the way, you might spot wildlife such as tortoises, roadrunners and various species of birds.
Cholla Cactus Garden
The Cholla Cactus Garden is home to numerous species of the cacti, including Beavertail and Teddy Bear varieties; this area is alive with life and beauty. From the gorgeous blooming flowers that adorn the cacti, to the vibrant colors of their needles and stems, it's a sight you won't soon forget.
There are plenty of trails winding through the garden for visitors to explore. Whether you're looking for some peace and quiet or an educational experience about desert ecosystems, the Cholla Cactus Garden is a fantastic stop.
Camping
One of the best ways to experience Joshua Tree National Park is by camping. The park offers several campgrounds to choose from, as well as backcountry camping for those who want a more remote experience. Here are some details on the camping options:
Campgrounds
Joshua Tree National Park has nine developed campgrounds to choose from, each offering a unique experience. Here are some of the most popular:
| Campground | Location | Amenities |
| --- | --- | --- |
| Black Rock Canyon | North Entrance | 99 sites, flush toilets, water, fire rings, picnic tables |
| Jumbo Rocks | Central Park | 124 sites, pit toilets, water, fire rings, picnic tables |
| Cottonwood | South Entrance | 62 sites, flush toilets, water, fire rings, picnic tables |
It's important to note that campgrounds fill up quickly, especially during peak season (October through May). Reservations can be made up to six months in advance and are highly recommended. Some campgrounds also have first-come, first-served sites available.
Backcountry Camping
For those who want a more remote camping experience, backcountry camping is available in Joshua Tree National Park. A backcountry permit is required and can be obtained at a park visitor center. It's important to follow Leave No Trace principles and pack out all trash. Fires are not allowed in the backcountry, so bring a camping stove for cooking.
When backcountry camping, it's important to be prepared for the elements. Temperatures can vary greatly between day and night, so bring appropriate clothing and gear. It's also important to carry plenty of water, as there are no water sources in the backcountry.
Glamping
For a truly unforgettable stay, glamping is also an option! Glamping in Joshua Tree is the perfect way to explore the National Park and all its natural beauty. From luxury tents set up with plush bedding, electric lighting, and more, to comfortable cabins equipped with air conditioning and hot showers, there are plenty of options.
You can also choose between camping directly underneath the stars or inside an RV for added comfort. No matter which option you select, you'll be sure to get an unforgettable view of the stunning desert sky that surrounds the park.
Scenic Drives
One of the best ways to see the stunning landscapes of Joshua Tree National Park is by taking a scenic drive. Here are two of the most popular routes to explore:
Keys View
Offering panoramic views of the Coachella Valley, Keys View is a must-see destination for any visitor to Joshua Tree. This scenic drive takes you up to an elevation of 5,185 feet, where you can enjoy breathtaking views of the valley and the San Andreas Fault. On a clear day, you can see all the way to Mexico. Be sure to bring a jacket, as it can get chilly at this altitude.
Park Boulevard
Park Boulevard is the main road that runs through Joshua Tree National Park, and it offers stunning views of the park's unique rock formations and desert landscapes. Along the way, you'll pass by popular hiking trails, picnic areas, and campgrounds. Be sure to stop at the Hidden Valley picnic area, where you can take a short hike to see the park's iconic rock formations up close.
Both of these scenic drives are accessible by car and offer plenty of opportunities to stop and take in the views. Just be sure to bring plenty of water and snacks, as there are limited services within the park.
Rock Climbing
Rock climbing is one of the most popular activities in Joshua Tree National Park, attracting climbers from all over the world. With over 8,000 established climbing routes, the park offers a variety of climbing experiences for all levels and tastes.
Bouldering
Bouldering is a popular form of climbing in Joshua Tree National Park. It involves climbing short, challenging routes without the use of ropes or harnesses. The park has over 2,000 boulder problems, with difficulties ranging from beginner to expert. Some of the most popular bouldering areas in the park include Hidden Valley Campground, Jumbo Rocks, and Ryan Campground.
Traditional Climbing
Traditional climbing, also known as trad climbing, is a style of climbing that involves placing protective gear, such as nuts and cams, into cracks and crevices in the rock to protect against falls.
Joshua Tree National Park is known for its traditional-style crack, slab, and steep face climbing. Some of the most popular traditional climbing areas in the park include Lost Horse Wall, Saddle Rocks, and Echo Cove.
When planning a rock climbing trip to Joshua Tree National Park, it is important to come prepared with the right gear and knowledge. The park has strict regulations for climbing, including the use of chalk and fixed anchors.
Climbers are also required to obtain a free climbing permit, which can be obtained at any park entrance station or visitor center. It is also recommended that climbers bring plenty of water, sunscreen, and a first aid kit.
Stargazing
Joshua Tree National Park is known for its stunning night sky, making it a popular destination for stargazing enthusiasts. With its remote location and minimal light pollution, the park offers an ideal setting for observing the stars.
Many visitors to the park get their first-ever look at the Milky Way while stargazing in Joshua Tree. The glittering dome of the night sky is peppered with stars, planets, and passing meteors that are visible to the naked eye.
To fully appreciate the wonders of the night sky, it's recommended to bring a good telescope or a quality pair of binoculars. A camping chair or blanket is also a must to sit and enjoy the stargazing experience comfortably.
For those interested in learning more about the stars and constellations, the park offers ranger-led stargazing programs throughout the year. These programs provide an opportunity to explore the night sky with the guidance of a knowledgeable ranger.
It's important to note that stargazing in Joshua Tree National Park requires a permit, which can be obtained at the park's entrance stations. Additionally, visitors should be aware of the park's rules and regulations regarding stargazing, including restrictions on the use of artificial lights and fires.
Conclusion
With so many great things to do in Joshua Tree National Park, you will find yourself wandering, gazing, viewing, and taking photos all day long. It's a beautiful place to visit, but it does take some pre-planning, so we hope this guide has been helpful.
Like this article? Save it on Pinterest so you can find it again.
FOLLOW US on Pinterest and Facebook for more California travel inspiration and tips!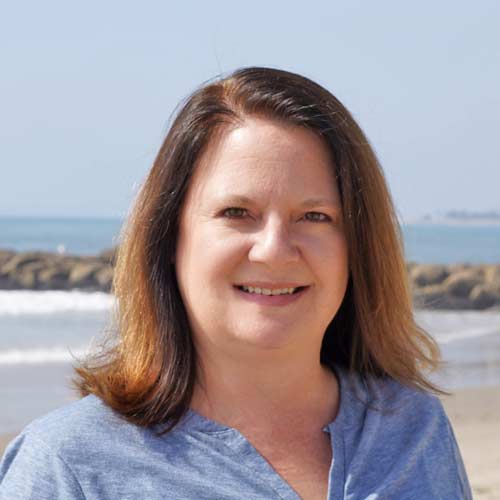 Laura is a travel fanatic who loves seeing and doing new things. She lives in Ventura, CA, and spends a lot of time exploring California's cities, beaches, and national parks.