The best thing you can plan to wear to Disneyland is whatever you're most comfortable in. With all the walking around and adventures you'll go on, it pays to be comfortable. However, if you're up for some extra fun, you might want to dress up in some of your favorite Disney apparel or even get your group matching shirts.
Of all the theme parks, I've seen the most people dressed up at Disneyland. I don't mean dressy, I mean decked out in Disney. Families often buy matching shirts. Some little ones might dress up like their favorite character, and lots of people wear Mickey or Minnie ears, just for the fun of it.
If you want to truly get into the spirit, I'd recommend taking at least one themed shirt with you to Disneyland. We always take our Disney backpack and water bottle as well.
So in this article, we're going to give you a few tips on what to wear to Disneyland that will help you be as comfortable and prepared as possible. We'll also showcase some of our favorite Disney gear to get you in the spirit for the trip.
Planning your trip? We've got tons of helpful Disney planning guides from our awesome list of 40 essential tips, to how to get to Disneyland, where to stay near Disney, what to pack, what to wear, and what to eat in both Disneyland and California Adventure.
Top Things to Keep in Mind When Packing
Wear layers – It can be very hot during the day and drop in temperature at night, so wear layers that can easily fit in your backpack when taken off.
Be appropriate – Disney has a very relaxed dress code, but they do require appropriate dress – so don't wear anything too revealing or that shows offensive tattoos, or that could get caught in a ride and be unsafe.
Shoes – You must wear shoes at all times in Disneyland. You can wear sandals, flip flops, tennis shoes. I don't recommend heels. Make sure your shoes don't cause blisters. If you haven't worn them for at least 5 hours in a day before, probably don't start now.
Flexibility is key – You don't want to wear a dress that won't allow you to climb into rides, or something tight that doesn't allow you to move freely. Anything that's going to fall down, fall off, rip or tear easily.
Wear your Disney gear – While adults aren't permitted to wear costumes in the park, you can still dress up in your Disney gear – t-shirts, hats, backpacks, etc. A lot of families and groups will wear matching t-shirts.
Only kids under 13 can wear costumes in the park.
What to Wear to Disneyland
We love the opportunity to dress up in something special when we go to Disneyland. Our family usually goes together, and every one either picks out their favorite shirts to wear, or we coordinate and all wear the same thing.
These are a few of the favorite items we've chosen in the past, as well as a few that we've seen other people wearing that we love. Most of these are available on Amazon, which is the quickest, easiest way to get your gear, unless you have a Disney store near by.
Minnie Mouse Ears
These are one of the most popular things people wear at Disneyland. They also sell them at the park, but we found some on Amazon that are just as nice as the ones at the park, for way less. So be sure to buy them in advance!
---
Magic Vibes Shirts
These are one of the most popular things people wear at Disneyland. They also sell them at the park, but we found some on Amazon that are just as nice as the ones at the park, for way less. So be sure to buy them in advance!
---
Jungle Cruise T-Shirts
These officially licensed Disney Jungle Cruise T-Shirts are really fun. Jungle Cruise was the park's signature ride when it opened at Disneyland.
---
Minnie Mouse Halloween Shirt
We've gone to Disneyland twice in October because it's less busy and they do an awesome job decorating for it. These were our Disney Halloween shirts.
---
Magical Shirt
My favorite shirt is this Magical shirt. It comes in lots of different colors and is perfect for a day at Disneyland or Disney World.
---
Family T-Shirt Ideas
Matching Disney Shirts For Families
If you're going to Disney with your family or a group of friends, these matching Disney shirts are a fun way to dress up. They come in many different sizes and colors.
---
Matching Personalized Shirts
Everyone can have their name printed on these shirts, so it's extra special. They come in white and grey, Mickey and Minnie, and all different sizes.
---
Bags & Accessories
MagicBand+
MagicBand+ has come to Disneyland. These colorful bands allow you to easily scan into the park and check-in for your lightening lane reservation with the wave of your hand. The bands are collectible with many styles to choose from. The new MagicBand+ even glows and pulses during select experiences. Disneyland is only supporting the MagicBand+ version, so if you have an older MagicBand or MagicBand2, you will not be able to link them to the Disneyland app.
Disney Mickey Mouse Drawstring Backpack
These backpacks are super easy to carry around because they're so lightweight and you can wear them in many different ways. They fit everything you'll need for the day.
---
Disney Crossbody Bag
This is a great small bag that you can take along for your phone, tickets, and anything small you're carrying. It has a long adjustable shoulder strap so you can wear it how you want.
---
Polka Dot Sunglasses
You have to love these cute polka dot sunglasses. They're perfect for a day at Disney. They come in a lot of different colors, but of course you'd go with the red.
---
Disney Stud Earrings
If you don't want to wear a t-shirt but still want to be festive, these Disney stud earrings are a great way to go subtle. Or pair them with your favorite shirt and go all out!
With so many fun ways to dress up for your Disney trip, you'll surely find something you like! We've had so much fun preparing for our trips and adding new shirts to our collection over the years.
Like this article? Save it on Pinterest so you can find it again.
FOLLOW US on Pinterest and Facebook for more California travel inspiration and tips!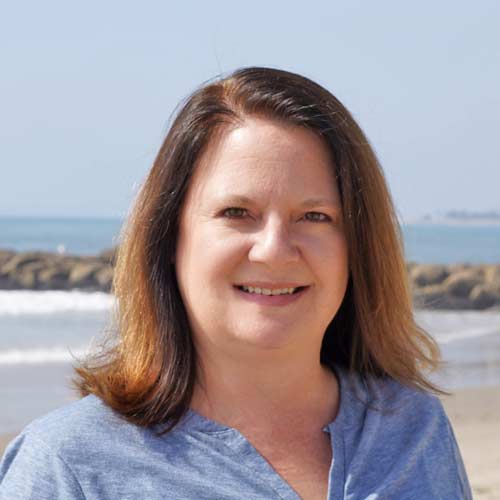 Laura is a travel fanatic who loves seeing and doing new things. She lives in Ventura, CA, and spends a lot of time exploring California's cities, beaches, and national parks.