Are you getting ready for that big trip to Disneyland you've been dreaming about for years? There is one great way to make sure you make the most of your trip, before you even set foot in the park, and that's to learn a few essential tips for Disneyland from those who have gone before you.
We have spent a lot of time at Disneyland and we've learned quite a few tips and advice that we'd give to any first timer to Disneyland. There are just some things you can't know until you get there, which is unfortunately if this is your first time. That's why we've put together these tips. So be sure to read through carefully and even take some notes!
» You might also like Disneyland vs California Adventure: Which One To Choose.
Planning your trip? We've got tons of helpful Disney planning guides from our awesome list of 40 essential tips, to how to get to Disneyland, where to stay near Disney, what to pack, what to wear, and what to eat in both Disneyland and California Adventure.
Essential Disneyland Tips for First Time Visitors
#1 Download the Disneyland App
You can and will do everything from the Disneyland app (Apple Store | Android store) before you leave, while you are there, and even when you get home. You can buy your tickets, make your park reservations, and even make payments on your trip from the app. Mobile ordering snacks and meals is super easy, and definitely worth it. Check ride times, use the map to get around, and reserve lightening lane passes through Genie+. It really is an indispensable tool.
#2 Make Your Disneyland Parks Reservation
Everyone 3 years and older is required to have a valid park reservation along with a ticket to enter the park. Reservations are limited to help control numbers in the park.
#3 Buy Your Park Tickets in Advance
Along with a valid reservation you must also have a ticket to enter the park. You can purchase a single park ticket that allows you to enter only one park per day or you can purchase a park hopper ticket that allows you to switch parks after 1 pm. Save $26 on 4-Day Disneyland Resort Park Hopper!
#4 Get Acquainted With the Park Map
This will be your friend while you are in the park. Acquaint yourself with where all the lands are and the rides that you are interested in. Then start watching the ride line times. You may start to notice trends throughout the day.
Pro tip: If you notice that a ride line time is short and it is in a land that is close to where you are, you should head there. For instance, we were watching ride times and saw that Splash Mountain only had a 25-minute wait. By the time we got off our last right, the wait time was back up to 55 minutes. Everyone noticed that the line was short so they all headed there. If you are lucky you can beat the crowd.
#5 Breakfast
Grab breakfast at your hotel or on your way to the park. Although Disneyland has a lot of food options, breakfast is not where the park shines. Also, if you are planning to rope drop or take advantage of the low ride times in the morning, eating while going through security or waiting for the ticket gates to open is the way to go!
#6 Getting Through Security
The line for security can be long, so do everything you can to help move it along. As you near the front of the line take your backpack or purse off your shoulder and unzip all of the pockets. The security cast members will want to look into every pocket before they let you through.
#7 Lockers
Take advantage of the lockers that are in the park. There is one set in the cul-de-sac between Market House and Disney Clothiers and another to the left of the ticket turnstiles before you enter the park.
They are perfect for holding a change of clothes, in case you get wet on a ride, or to store souvenir purchases that you don't want to carry all day. Remember to remove your items at the end of the day. Anything left in them overnight goes into the lost and found.
#8 First Aid Station
The first aid station is located in the cul-de-sac between the Plaza Point and Plaza Inn across the street from The Jolly Holiday. A nurse is on duty to help with minor issues, as well as handing out band-aids and over the counter medicines. You can also store medications there that require refrigeration.
Pro tip: You can find these services quickly in the Disneyland app. From the park map screen, click the down arrow at the top of the screen next to attractions. This will give you a menu where you can filter what you are looking for. Choose guest services and then look for the medical icon.
#9 Strollers
If you are taking a stroller to the park, make sure that it fits the size requirements. Strollers larger than 31" x 52" and wagons are not permitted. You can rent single ($18) and double ($36) strollers per day outside and to the right of the ticket turnstiles.
Pro tip: Do something to make your stroller stand out. With so many strollers in the park, you will be happy to have something to help you spot yours. Just don't leave anything that someone might want to steal.
#10 Mobility Scooter Rentals
If you plan on using a scooter in the park and need a rental, there are companies that will deliver them right to your hotel for easy use. Scooterbug is a local private company you can rent from. Make sure to reserve in advance for delivery. Soaring Scooters is another local company that will deliver the scooter right to your hotel.
#11 Genie+
Genie+ is a paid service that you can use within the Disneyland app to book lightning lane reservations to specific rides (it replaced the old FastPass system). This can help you bypass a crowded line with a shortened wait time. The service costs $25 per day per person in your group. That cost may be variable depending on how many people are in the park that day.
It is a good idea to purchase it when you purchase your park tickets. That way you are guaranteed the lower rate and you won't be charged an up-charge if the fee is higher the day you go.
#12 Multi-Experience Pass
These are like a golden ticket if you are lucky enough to get one. If you have a lightning lane reservation on a ride and it breaks down while you are in line or on the ride, you will receive an "Experience Redemption". It will show up in your "my day" tab in the Genie+ screen.
This pass it good for any ride (with exceptions for rides like Rise of the Resistance and Cars). It is even good on some rides that are not included in the Genie+ lightning lane pass. For example, in Disneyland Park, if you received the Experience Redemption on Indiana Jones, your options are all the rides included in your lightning lane options, even if you've already gone on them that day.
It will also include rides like Alice in Wonderland, Astro Orbitor, Pirates of the Caribbean etc. The only rides that weren't included for Disneyland Park were RofR and Peter Pan.
#13 PhotoPass
This is a fun way to get amazing photos of your experience in the park. It is included when you purchase Genie+ or you can purchase it per day. You also have the option of purchasing individual photo downloads.
Get your photo taken by the park photographers at designated photo spots, with characters throughout the park, and ride photos. In the app use the plus symbol at the bottom of the map screen and choose link PhotoPass photos.
At the top you will have options for linking attraction photos, linking a PhotoPass card, showing the PhotoPass QR code. Super easy!
Pro tip: In order to link all of your photos to your Disneyland app, you can use a QR code generated by the app or ask a photographer to give you a card that will link to the app. Take a screenshot of the QR code and keep it in your photos or as your wallpaper on your phone for easy retrieval.
If the photographer gives you a card with a code, you can keep this in your phone case for easy access as well. One card will work for the duration of your stay when using PhotoPass.
#14 Go On The Popular Rides First
The first 2-3 hours the park is open are the golden hours when the lines will be the shortest. Go on the most popular rides early to avoid long lines later.
#15 Shop At The End Of The Night
Shop for your souvenir and candy at the end of the night. Main Street, USA stays open an hour later then the rest of park for those last minute purchases.
#16 Water and Snacks
The park allows you to bring in water and snacks. Glass bottles and loose ice are not allowed. We recommend taking a refillable water bottle with you, like our cute Minnie Mouse one pictured above.
There are many fill stations throughout the park and you can also ask for free cups of ice water at any dining location order window. To easily find fill stations and drinking fountains go to the park map in the Disneyland app. Click the down arrow at the top of the screen next to attractions. This will give you a menu where you can filter what you are looking for. Choose guest services and then look for the drinking fountain icon.
Pro tip – Use this drop down menu to find where characters are at any given time in the park, what entertainment is currently happening, and where PhotoPass photographers are.
#17 Book Dining When Reservations Open
Reservations open 60 days in advance at 6 am pacific time. This is the best time to get the dining reservations that you are hoping for. If you miss the 60-day window, there are websites, such as mousewatcher.com you can subscribe to that will send you alerts when a reservation becomes available. Many restaurants will take walk-up reservations the day of.
#18 Charging Device
If you plan on using the Disneyland app while you are in the park, consider taking a portable phone charger with you. If you use Fuel Rod chargers, there are machines in the park to quickly exchange your depleted charger for a new one that is fully charged. Here are a few other portable chargers that we recommend.
#19 When In Doubt Ask A Cast Member
Cast members are friendly and knowledgeable. You can ask them anything. That's why they're there. Not sure where the best place is to view a show? Ask them, they can often point you in the best direction.
A wonderful cast member gave us a great tip about the nightly projection show. Watch it from the promenade around "its a small world". This area is less crowded than the area around the castle.
#20 Parking
You can buy individual parking vouchers online or you can pay at the lot. The price is $30 per day and pre-paid vouchers are valid for 24 months from the date of purchase. Parking structures open 60 minutes before the theme parks open.
There are 3 parking areas close to the park, as you get close to the park, follow the signs. Mickey & Friends parking structure, Pixar Pals parking structure, and Toy Story parking area. There are preferred parking spaces closer to elevators if you need them. The price for those spots is $50. If you have already purchased a regular spot just talk to a cast member and pay the difference. The preferred parking spots are located in Mickey & Friends and Pixar Pals parking structures only.
Oversized vehicles such as motor homes are $35 and need to park in the Toy Story lot only.
#21 Mobile Food Ordering
This is one of our favorite tips. Mobile ordering is so fast and easy. From the park map in the Disneyland app, simply click the plus icon at the bottom of the screen and select order food. From there you can choose the restaurant and pick-up time, choose your food and pay.
You will receive a notification when you are within your order window. Then you press the button for make my order and pick it up at the mobile order pickup window they assign you. No standing in line and very little waiting!
» Check here for a list of the best Disneyland snacks and where to find them and California Adventure foods you must try!
#22 Good Times To Visit The Park
It's hard to predict what the crowds will be like in the park on any given day. If you love crowds and hot weather, then the summer months are for you. For all the rest of us here are some good times to shoot for.
The holiday season lasts through January 6th and after that the crowds thin out.
January and February are good months to go crowd-wise, though the weather can be cooler.
September through the 1st of October tend to be a good months since school is in session.
For more information check out the best times to go to Disneyland.
#23 Early Entry With On-Site Hotels
On-site hotels have perks that the Good Neighbor Hotels can't offer. One of the best is that their guests are allowed into the park 1/2 hour early. While not all rides are open during that time, it gives you the advantage of getting into the park, riding a few rides with absolutely no line, and avoiding some of the crowded rope drop areas.
#24 Avoid Holidays and School Vacations
People with school-age kids will be looking to go on vacation when their kids will miss the least school. If you're not one of them, avoid these times. It is fun to see the park decked out in its holiday, splendor but you will pay the price with larger than normal crowds.
#25 Single Rider Lines
This is one of our top tips! Single rider lines can save you a lot of time standing in line. Cast members always try to keep families and parties together on rides. This can leave an empty seat from time to time. If you don't mind riding by yourself this is definitely the way to go.
There are times that standby lines have been 70 minutes or more and we have made it onto the ride within 5 minutes using the single rider line. Not all rides have single rider lines. In Disneyland look for single rider signs at Matterhorn Bobsleds, Millennium Falcon: Smugglers Run, and Splash Mountain.
#26 Watch For Fun Things In Ride Lines
If you're paying close attention, you will notice some fun things that many people miss. Here are a few that we noticed.
Listen to the overhead announcements while in line for Star Tours. They will page Egroeg Sacul, which is George Lucas backwards.
In the Peter Pan line there are carved wooden figures from the movie in the wooden beams. You'll find characters and items throughout the weaving line. Don't miss the lamp with Tinkerbell in it!
Indiana Jones Adventure – inside the temple, once you've made it through the cave, look for a bridge. To your left is a strange-looking bamboo post. If you pull on it, the ceiling will drop. In the open room with an obelisk, there is a sign that says don't pull rope. If you pull the rope, a person inside will say something to you.
Watch for Indy's office along the line route. You will see props from some of the movies.
At Jungle Cruise, watch for props from the new movie.
#27 Rope Drop
Rope drop allows you to be through security, have your ticket scanned, and be well into the park before 8 am. We recommend heading to the park between 6:45 and 7am to take advantage of this. There will be a line at the security, and at the ticket turnstile.
Once you make it through, you can proceed down Main Street, USA, to ropes that will stop you from entering the different lands. Those ropes drop at 8 am allowing you to proceed to your chosen ride. Take advantage of this early time in the park. The lines will be noticeably shorter for the first 3 or 4 hours.
Pro tip: If you want to rope drop Rise of the Resistance, line up at the Frontierland rope. Go in and to the left around the River of America and through Critter Country. This will put you in Star Wars: Galaxy's Edge right where the line for Rise of the Resistance starts.
#28 Mobile Order Dole Whip At The Tiki Juice Bar
Why stand in a long line at The Tropical Hideaway for a dole whip when you can mobile order one right around the corner at the Tiki Juice Bar?
#29 Walk-Up Dining Reservations
You can always try for walk-up reservations to restaurants in the park. Of course, they are subject to availability at the time. Check the app once you are in the park, close to the land where the restaurant is. We were really hoping for a walk-up reservation for Oga's Cantina in Star Wars: Galaxy's Edge.
If you pull it up in the app there is an option to join the walk-up list. Don't be discouraged if it comes back with no reservations available. Try refreshing the app and join the walk-up list again. We were able to secure a spot within 30 minutes. It was SO worth it. It is a fun spot to enjoy a drink and a snack.
#30 Always Go Left
If you enter a queue that has 2 lines side by side, try choosing the left side. I know this sounds kind of silly but we tested it many times and found that the left side lines were shorter. This goes for the security lines and ticket lines as well. Many people go straight ahead but in most cases the lines will be shorter if you move down to the left.
#31 Be Flexible
Rides can and do close or breakdown unexpectedly for a multitude of reasons. Many times they open back up quickly with little or no disruption, but there are times that everyone is asked to leave the line. This can throw your park plan out the window.
#32 Relax With A Show
Enjoy a show at Walt Disney's Enchanted Tiki Room. This show is full of tropical birds, tiki gods, and colorful flowers that come to life in a musical celebration. Relax in an air conditioned room and rest your feet while the show goes on all around you. Introduced in 1963, it has been delighting guests ever since.
#33 Splash Mountain
Make sure to ride this ride, it will be changing from Briar Rabbit to Tiana's Princess and the Frog Bayou Adventure. This iconic ride will be closing in 2024, so don't miss it.
#34 Ride Wait Times
Ride wait times are often inflated to look longer than they are. That way when you get to the front of the line quicker than posted you will be pleasantly surprised and happy.
#35 Take Some Ziplock Bags
Many of the treats and meals are more than you can eat. You can slip the rest in a Ziplock bag to enjoy later.
#36 Matching Group Shirts
You will notice in the park that there is a fun tradition of groups with matching shirts. You can get them specially made or order fun ones from Amazon, like our Magic Vibes shirts pictured above. Make going to Disneyland a fun occasion with matching shirts. It also makes it easier to spot your group in a crowd if you get separated.
#37 Panera Bread Sip Club
We walked by the local Panera Bread to and from our hotel every day. They have a program called the Sip Club. You can get a free drink every 2 hours with a small monthly fee. We joined the sip club and got our morning coffee on the way to the park along with breakfast, then stopped for a refreshing iced tea in the afternoon.
#38 Disney's Grand Californian Hotel
The Disney's Grand Californian Hotel is the only on-site hotel with direct access to the park. You can enter into Disney's California Adventure park right across from Grizzly River Run.
#39 Mobile Check-Out
This is a relatively new feature to Disneyland and such a time saver. At select shops within the park you can use the Disneyland app to scan and purchase souvenirs and merchandise without standing in a check-out line.
#40 Take A Mid-Day Break
Consider taking a break mid day to rest and relax at your hotel. Giving your feet a break will make the rest of your day more pleasant. If you planned your itinerary right, you won't miss the few hours you've been away.
One Last Tip…
Watch for Disney magic all over the park.
Like this article? Save it on Pinterest so you can find it again.
FOLLOW US on Pinterest and Facebook for more California travel inspiration and tips!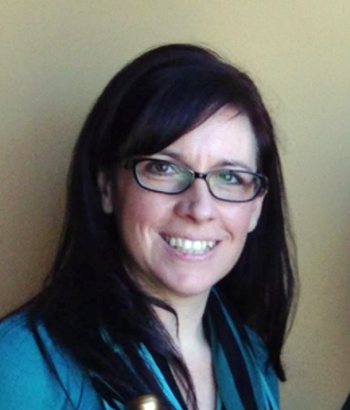 Angie is a long-time California fan, having lived in the Monterey area for many years. She loves reading, cooking, and hanging out with her two kids.