If you are looking forward to trying fun foods while you're at Disneyland, you're going to want to read our guide on all the best Disneyland snacks you must try. Yes, the food is expensive, but for me it's no different than paying for the ticket. It's part of the experience and definitely something not to be missed.
Our favorite Disney foods range from breakfast items, to snacks you can find throughout the park, to our favorite drinks and larger meals. If you order these on the mobile ordering app, you'll save tons of time!
This list only includes food from Disneyland. Check our other list if you're looking for food at California Adventure. We've got a whole post on foods you should try in CA, as well as a guide to the best desserts at both parks.
PRO TIP: Magic Key holders get discounts on food ranging from 10-20% based on the type of pass you have. These discounts are good every day. Check this list for the actual discounts.
Planning your trip? We've got tons of helpful Disney planning guides from our awesome list of 40 essential tips, to how to get to Disneyland, where to stay near Disney, what to pack, what to wear, where to park, and what to eat in both Disneyland and California Adventure.
Our Favorite Disneyland Foods to Try
#1 Churros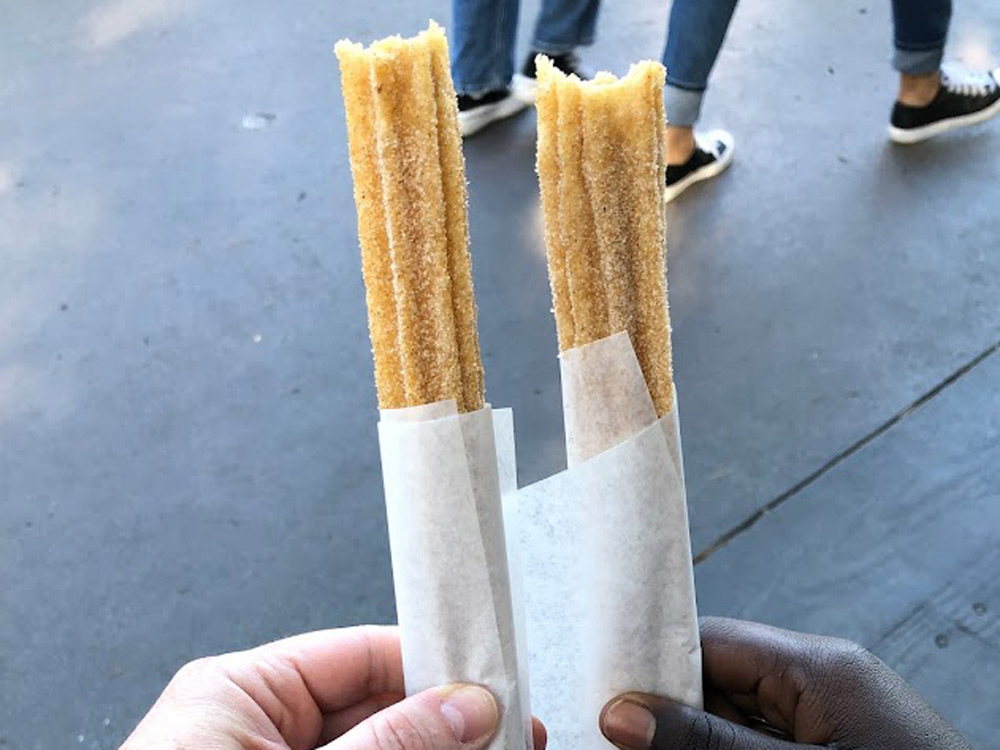 Where to get it: Disneyland churro carts
Price: $5.95 – $6.29
There are churro carts everywhere within Disneyland. The original churro is coated in cinnamon sugar and is the best in my opinion. Look for special seasonal flavors that have coatings, sprinkles, and frosting like this fruity sugar churro that is coated in fruity cereal sugar and topped with purple and green glaze.
I think these are one of the best desserts or snacks to get in the park because they're super easy to pick up and eat while walking around. You don't have to find a place to sit down!
#2 Dole Whip
Where to get it: The Tropical Hideaway and The Tiki Juice Bar in Adventureland
Price: $6.49 – $7.29
Dole Whip is a delicious and refreshing pineapple soft serve that is fruit-based and dairy-free. It made it's debut at Disneyland in 1986 after DOLE became the official sponsor of the Enchanted Tiki Room. It seems to be one of the top treats on everyone's must have list.
There are multiple flavors available at The Tropical Hideaway in Adventureland such as mango, watermelon, and pineapple (the original). If you are wanting something a little different try the chili-mango whip, which is pineapple and mango swirl topped with Chamoy, mango, and chile-lime seasoning.
The line can be very long to get this so be prepared. If you want to save time, mobile order this tasty treat from the Tiki Juice Bar in Adventureland right around the corner from The Tropical Hideaway. Be aware that you can only mobile order the original pineapple soft serve and the Dole Whip float that is served with pineapple juice.
You can also find it at Tangaroa Terrace at the Disneyland Hotel. It's $6.49 for regular Dole Whip and $7.29 for the float.
#3 Churro Toffee
Where to find it: Candy Palace and Candy Kitchen in Main Street, USA
Price: $6.99
This crunchy toffee treat is at the top of my list. I happened upon it by accident and I can't wait to get one every time I enter the park. It is a square of hard toffee coated in white chocolate and sprinkled with cinnamon sugar. Doesn't look like much, but it's amazing.
#4 Mickey Beignets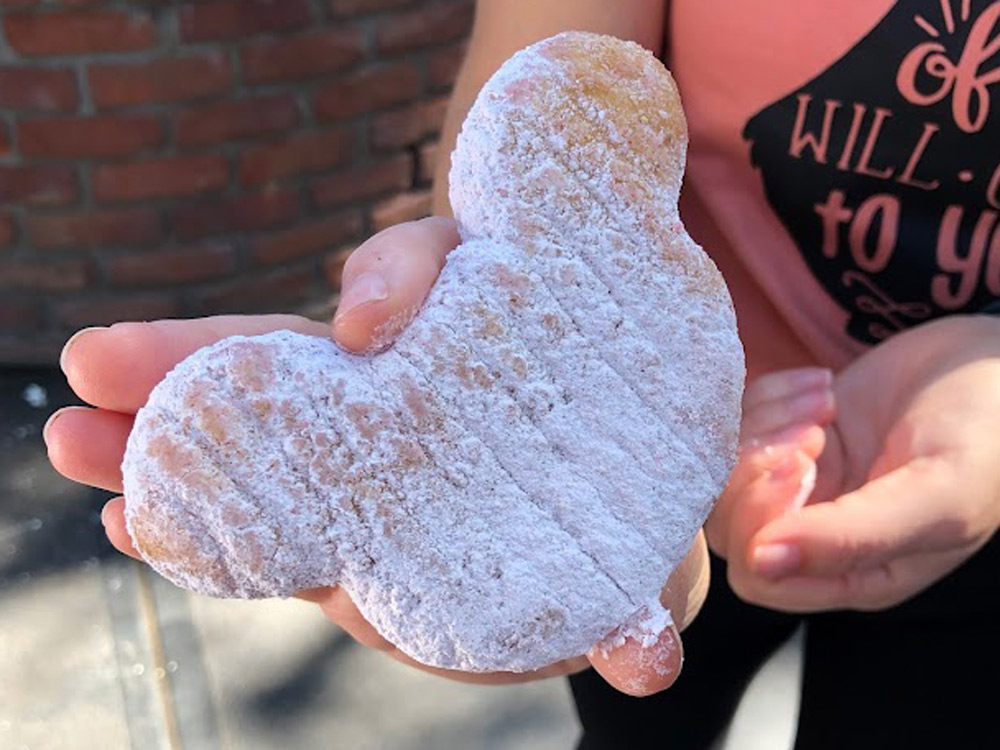 Where to get it: Mint Julep Bar in New Orleans Square
Price: 3-pack for $4.99 or 6-pack for $8.49
These can be found in New Orleans Square at the Mint Julep Bar. Use mobile ordering to get your hands on these tasty beignets. They are served in a white paper bag, so just close the top and give it a shake before eating the powdered-sugar-covered treat. The original beignet is covered in powdered sugar, but watch for seasonal flavors throughout the year. You can also find flavored dipping sauces on the menu.
#5 Raspberry Rose Mickey Macaron
Where to get it: Jolly Holiday Bakery Café on Main Street, USA
Price: $6.49
The first time we tried these macarons we fell in love. In the shape of Mickey Mouse, these macarons have a raspberry rose almond filling and fresh raspberries. The fresh raspberries are what really make this dessert amazing. It is big enough to share since it is so sweet. These gems can't be ordered using mobile ordering and you should get them early in the day as they tend to sell out.
#6 Skewers from Bengal Barbecue
Where to get it: Bengal Barbecue in Adventureland
Price: $5.99 – $7.99
Look for these across from Jungle Cruise and Indiana Jones Adventure rides. Skewers of all types are cooked on an open grill all day long. Each one is cooked in its own tasty sauce and believe me, you will want to try them all. The aromas will make your mouth water.
You can't go wrong with any of the choices but we recommend the pork belly skewers covered in hoisin sauce and served with pickled carrots and daikon and topped with cilantro. You may not want to share since a serving is just one skewer.
We also recommend the Outback Vegetable skewer. Vegetables are a little hard to find in the park and these ones were perfectly cooked.
#7 Mickey Shaped Pretzels
Where to get it: Pretzel Carts near Big Thunder Mountain Railroad, It's a Small World, and Star Tours-The Adventure Continues.
Price: $6.00 – $7.50
Who can resist Mickey shaped treats? These grab-and-go snacks are warm and chewy. If you really like pretzels, you will want to try the Quantum pretzel at the Pym Test Kitchen in California Adventure's Avengers Campus. It is sized to share and comes with a cheddar cheese beer sauce.
These are one of the most filling snacks you can get for the money. They're great for sharing too, if you are just looking for something to tide you over for a little while before lunch or dinner.
#8 Lobster Roll from Harbor Galley
Where to get it: Harbor Galley in Critter Country
Price: $15.99
Look for this located between Splash Mountain and The Haunted Mansion. The lobster roll is a delicious dinner option. The roll was overflowing with lobster meat and it was served with a bag of chips on the side. You should also try their soup in a sourdough bread bowl. The bread bowls are made fresh daily at Boudin in California Adventure where you can take a tour.
#9 Bao Buns
Where to get it: The Tropical Hideaway in Adventureland
Price: $6.49 – $7.49
Don't get stuck in the line for Dole Whip if you are only looking for something to eat. Skip past the long line of people waiting to order Dole Whip and continue on down the line. The bao buns are soft and pillowy and filled with flavorful fillings. They have 3 different flavors that are all really good. We also really liked the traditional pork lumpia.
#10 Cold Brew Black Caf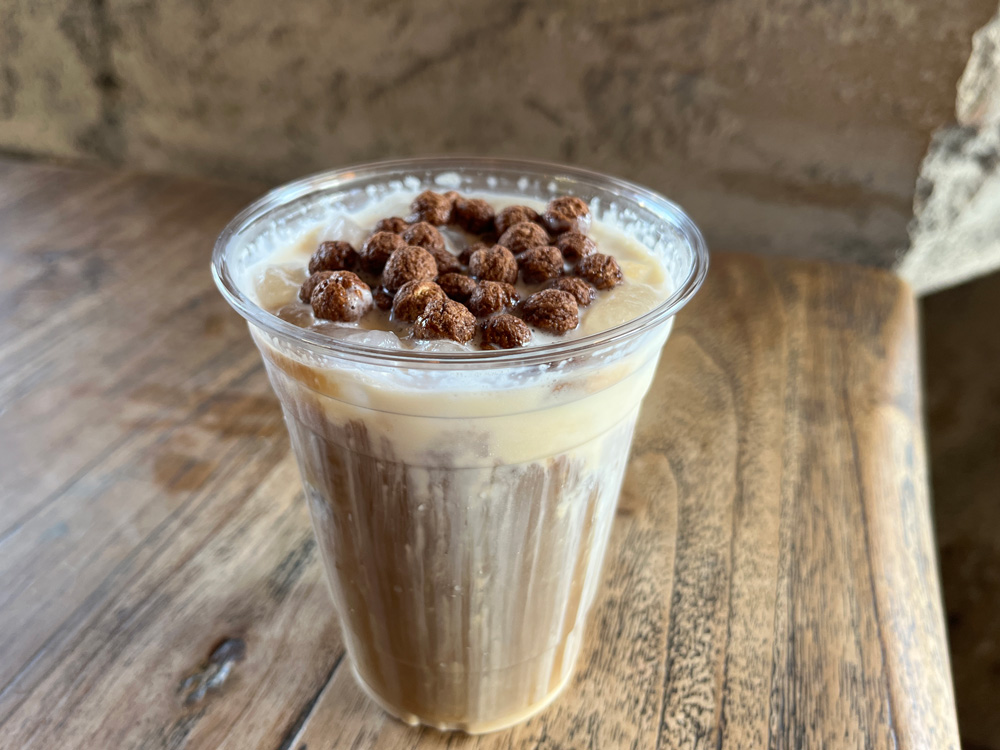 Where to get it: Docking Bay 7 Food and Cargo in Star Wars: Galaxy's Edge
Price: $6.29
When you are in Star Wars: Galaxy's Edge be sure to visit Docking Bay 7 Food and Cargo for this super tasty cold brew coffee topped with sweet cream cheese and cocoa puffs. It was such a fun treat! I would have ordered it again on our trip but when I checked the times for mobile order the first available time was 2 hours away.
#11 Ronto Wrap
Where to get it: Ronto Roasters in Star Wars: Galaxy's Edge
Price: $13.99
This food stop has a very fun vibe. Upon entering, you see a droid turning a spit with presumably the main course of what you are about to order. It is billed as an exotic meat stall. The fun continues. The Ronto Wrap is a slice of roast pork, grilled sausage and slaw on pita bread with a peppercorn sauce. It is unusual and very tasty.
There is also a breakfast version called the Ronto Morning Wrap. As always, there are plant-based options as well as gluten free, tree nut free, soy allergy friendly, and milk allergy options. You can find these throughout the park.
#12 Mickey Ice Cream Bars
Where to get it: Disneyland Ice Cream Carts
Price: $4.75 – $5.25
Looking for a quick snack to cool down? Be on the lookout for ice cream carts throughout the park. You can order many ice cream treats such as Mickey shaped ice cream bar, ice cream cookie sandwiches, or frozen bananas.
#13 Outer Rim Cocktail
Where to get it: Oga's Cantina in Star Wars: Galaxy's Edge
Price: $18.00
If you manage to snag a reservation to Oga's cantina, be sure to order the delicious Outer Rim drink. This Tequila, Pomegranate Liqueur drink with lime juice, cane sugar and fruit puree is worth the cost. If you need a bite to go with it, try the Five-blossom Bread. These soft and chewy pretzel knots are served with honey-mustard foam and cheese sauce for dipping. Definitely enough for two to share.
An Item We Just Had To Mention….
Thick & Fluffy Japanese Pancakes
While these pancakes aren't located in Disneyland, we couldn't finish up without mentioning them. These fluffy and delicious beauties can be found at the Disneyland Hotel. It's only a short walk from Downtown Disney and well worth it. The Tangaroa Terrace is located outside by the pool, with tables to enjoy the view.
It is a quick service restaurant so no reservations needed. We highly recommend these Japanese pancakes that are topped with tropical fruit and served with bacon.
You can also order Dole Whip here if you didn't get a chance to enjoy it in the park.
Where to find it: Tangaroa Terrace Tropical Bar & Grill at the Disneyland Hotel
Price: $14.00
Mobile Dining
This is one of our favorite tips. Mobile ordering is so fast and easy. From the park map in the Disneyland app simply click the plus icon at the bottom of the screen and select "order food:. From there you can choose the restaurant and pick-up time, choose your food and pay.
You will receive a notification when you are within your order window. Then you press the button for "make my order" and pick it up at the mobile order pickup window they assign you.
You need to be aware that the pick-up time may be out an hour or two during busy times of day. It is a good idea to check times in advance in case wait times are longer than expected. You don't want to wait until you are hungry to find this out.
Dining Reservations
Reservations open 60 days in advance at 6 am pacific time. This is the best time to get the dining reservations that you are hoping for. If you miss the 60-day window, there are websites, such as mousewatcher.com you can subscribe to that will send you alerts when a reservation becomes available.
If you miss out on that window to make reservations don't give up. Reservations may become available because of cancellations so keep checking back. Also, many restaurants will take walk-up reservations the day of. Check the app to join walk-up lists or check with the restaurant in person.
Tips
Bring a few zip lock bags with you to the park. Some portions (especially cookies and other treats) are too big if not shared or you might want to save something for later.
Think about sharing meals. Some portions are huge.
You can ask for a free cup of ice water at any dining location order window.
Some menu items aren't available through mobile order. These can be items that sell out quickly.
Pro Tip: Once you have placed your order, and are within the window of time chosen; you will receive a push notification that your order is ready to be prepared. Even if you are still walking to your destination, start the preparation process by clicking "I'm here". During busy times it can take quite a while to prepare your food. You will receive a notification when the food is actually ready to be picked up and what mobile order window to go to.
FAQ
Can you bring food into the park?
Yes you can. Make sure food is wrapped up. You can bring drinks in as well. No glass and all ice must be contained. You can bring a cooler in with your lunch if you want. A soft sided cooler works best with reusable ice packs.
What are the food prices like?
Ice cream bars can be as low as $5, and popcorn around $5.50. While small cookies and treats range from $6-$12. Meals will run between $12-$14.
Are there any vegetarian, vegan, or gluten free options?
There are plant-based options on every menu. Look for the little leaf symbol to find those options quickly. Disney has been working on these options and many are quite tasty.
I would recommend looking through the Disneyland app at all of the restaurant menus before you travel. Most menus have a section at the bottom with all of the special dietary restriction menus. They have gluten/wheat allergy friendly, egg allergy-friendly, milk allergy-friendly, fish/shellfish allergy-friendly, peanut/tree nut allergy-friendly, peanut allergy-friendly, and soy allergy-friendly options.
Where to Stay Near Disneyland
There are many options for great places to stay near Disneyland, but we definitely recommend staying at a Disney hotel if at all possible.
The three Disney-owned on-site hotels are The Disneyland Hotel, The Grand Californian and Paradise Pier. All three offer early entry to both parks for their guests. The Disneyland Hotel and The Grand Californian offer wonderful dining options as well as character dining.
If you want to stay right across the street from the park, try the Park Vue Inn (3-minute walk) or the Best Western Plus Park Place Inn-Mini Suites (4-minute walk).
How to Get to Disneyland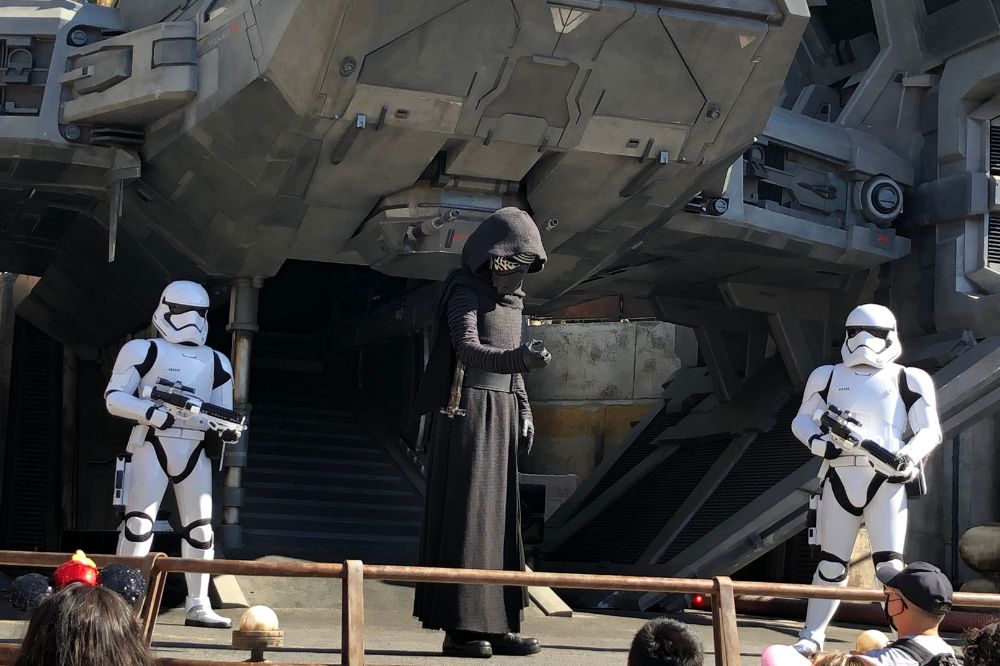 These are the main airports to choose from to get to Disneyland:
John Wayne Airport in Orange County (SNA) – 15 Miles from the park.
Long Beach Airport (LGB) – 25 Miles from the park.
Los Angeles International Airport (LAX) – 35 Miles from the park.
Hollywood Burbank Airport, Bob Hope Airport (BUR) – 45 Miles from the park.
Drive times vary depending on the time of day. On-site car rental, taxis, and rideshares are available at all airports.
Uber and Lyft are convenient options. Consider checking the price of both before deciding. Prices will vary depending on the time of day.
Shuttle services can be reserved in advance. Lansky shuttle car service has a complimentary 30 minute grocery/fast food stop on the way to the hotel and they provide car seats. Karmal Shuttle car service only goes to LAX and John Wayne Airport and they don't provide car seats.
Tips for Visiting Disneyland
Getting to and into Disneyland can be a challenge but not one that you can't master with a few of our top tips. Here are some of the things we recommend everyone do to make their trip to Disneyland exciting and smooth. Read all of our 40+ Disneyland Tips.
1. Download the Disneyland App
You can and will do everything from the Disneyland app (Apple Store | Android store) before you leave, while you are there, and even when you get home. Mobile ordering snacks and meals is super easy. Check ride times, use the map to get around, and reserve lightening lane passes through Genie+.
2. Get acquainted with the park map.
If you notice that a ride's line time is short and it is in a land that is close to where you are, you should head there.
3. Use the lockers
Take advantage of the lockers that are in the park. There is one set in the cul-de-sac between Market House and Disney Clothiers and another to the left of the ticket turnstiles before you enter the park.
4. Go on the popular rides first
The first 2-3 hours the park is open are the golden hours when the lines will be the shortest. Go on the most popular rides early to avoid long lines later.
Like this article? Save it on Pinterest so you can find it again.
FOLLOW US on Pinterest and Facebook for more California travel inspiration and tips!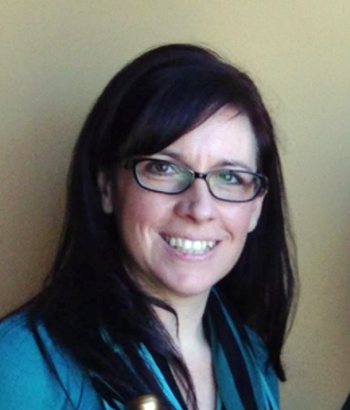 Angie is a long-time California fan, having lived in the Monterey area for many years. She loves reading, cooking, and hanging out with her two kids.