Los Angeles might be buzzing with entertainment, from theaters to museum tours, but nothing beats the rush of spending the day out in nature. To get the best scenery, you'll have to hit the highways and leave the city behind.
That's not a problem because there are quite a few national parks in California and they're just a day trip or weekend jaunt away from the city. When you're in a state like California, you get used to long car rides, so even if you head to the furthest one away, it's less than a day's drive.
In this article, we go over the top seven national parks nearest to Los Angeles and each one's highlights.
» Looking for more help with your Los Angeles trip planning? Check out our full Los Angeles travel guide as well as this useful 2-day LA itinerary. Here's where to find the best views!
Best National Parks for a Day Trip From Los Angeles
Choosing a national park for your next adventure can be tough. You can scour the National Park Service's (NPS) website for details. Every national park has its own set of rules and fees, so it's always good to check the official site before you plan.
ETA: Around 2.5 hours and (131.3 miles)
Route: I-10 E
Park Area: 800,000 acres
Joshua Tree National Park is the closest to Los Angeles, at the convergence of the Mojave Desert and the Colorado Desert. It's a vast area of protected land that is most well known for its craggy, twisted Joshua trees.
What is so special about Joshua trees? They are a member of the agave family, though they don't closely resemble any agave plants that I've ever seen. The trees have been used throughout history by inhabitants for things like sandals, baskets, and fencing.
Of course, you won't visit just for the trees. Instead, you can add these activities to your plan:
A noon picnic at the Live Oak Area
Hiking the Split Rock Trail
Watch the sunset at the Cholla Cactus Garden
Spend the night in any of eight campsites in the park (some sites require reservation). Check out these glamping spots.
Ideally, you'll want to visit around fall or spring for the best weather, but you'll have to put up with the crowds. On the other hand, if you visit during the peak summer, going late to stargaze might be your safest bet.
» Try this tour: Beginner Group Rock Climbing in Joshua Tree National Park
ETA: 1 hour (66 miles) to Ventura Harbor followed by 1-4 hours ferry ride to the islands
Route: US-101 N
Park Area: 249,354 acres (half of it is underwater)
Channel Islands National Park is made up of 5 islands off the coast of Ventura, CA, where you'll find stunning ocean views, jutting rock cliffs, and unique wildlife in one of the most gorgeous environments you can imagine. You might want to choose Santa Cruz or Anacapa Island for your day trip, since it's just a 1-hour ferry ride to get there.
If you'd rather not spend ages on a boat, you might want to steer away from Santa Rosa, San Miguel, and Santa Barbara islands. The ocean view is a pleasure on its own, but it can be a bit too long for a round trip in one day. Save these for 2-3 day trips.
The main highlight of the trip will probably be the exhilarating hikes. Even if you're not into intense hiking, you'll still be able to find the right trail, like the easy 1.5-mile Inspiration Point and the 0.5-mile Lighthouse hikes in Anacapa. In Santa Cruz, you have the Scorpion Ranch for beginners and the Cavern Point Loop for intermediate hikers.
However, if you're up for a challenge, then the 10-mile Montañon Ridge in Santa Cruz might be worth a shot!
ETA: Nearly 4 hours (233.9 miles)
Route: CA-14 N
Park Area: 3,422,024 acres
If you're an avid hiker, Death Valley might be just the national park you're looking for. The Telescope and Wildrose Peaks are particularly challenging, but the Dante's Ridge can be a bit easier in comparison.
You likely won't want to hike during the peak summer, so you can opt for scenic car rides along the desert. The Badwater Basin makes for a fairly easy, short drive and looks marvelous during dusk. Plus, you'll be able to say that you walked over the lowest elevation in North America!
Meanwhile, the Artists Drive has a more engaging scenery that will feel like a movie backdrop. In fact, the landscape is so cinematic that it was actually used for Star Wars!
Who knew a place with such an ominous name could be this charming? That said, it's important to note the summers there can be intense—the record-breaking kind of intense.
4. Sequoia National Park
ETA: Around 3:45 hours (250 miles)
Route: I-5 N and CA-65 N
Park Area: 865,964 acres (in total)
Located at the southern end of Northern California's Sierra Nevada mountain range is Sequoia National Park. You've probably heard about the giant sequoias. They are the focal point of Sequoia National Park. Within this park, you can see General Sherman, the largest tree in the world, by volume. This majestic sequoia is 36 feet at the base.
Giant tress aren't the only thing to see and do inside the park. It's great for hiking – there's a breathtaking view from the top of Moro Rock, if you can handle the 350-step stairway that leads up to it. And there are underground caves to explore, as well.
The park is also highly entertaining for nature lovers, especially birders. You'll can see over 200 species of birds there, from the California quail to flocks of warblers, vireos, and flycatchers.
If you can't wait to get there, you can catch a sneak peek at the ArcGIS library.
ETA: Around 4:25 hours (241 miles)
Route: I-5 and CA-99 N
Park Area: 461,901 acres (in total)
Just a short drive away from Sequoia National Park, you can visit both in one day. In fact, the two parks, though technically separate, are administered as one. So when you pay the fee to get into one it includes admission to both.
On the Kings Canyon side of the park, you'll also see large sequoia trees, along with over 20 peaks that exceed 13,000 feet (a hiker's paradise), and the popular General Grant tree. Panoramic Point is also something to see. It's a 7,526-foot ridge that you hike to with stunning views.
There are a good number of waterfalls in the area too that you can hike too. Take a picnic and enjoy the lovely scenery on the way up to Mist Falls. It's a 9-mile round trip hike that's relatively flat for the first part, but gets steep in the last mile.
ETA: Around 4.5 to 5 hours (267.5 miles)
Route: I-5 N
Park Area: 26,000 acres
Pinnacles National Park is located east of the Salinas Valley in Central California. The dramatic landscape was formed by volcanoes that erupted 23 million years ago. It's a unique landscape of canyons, caves, and towering rock spires.
The highlight of the Pinnacles park is its diverse landscapes and wildlife, between climbable mountains, bat colonies in the caves, and jaw-dropping rock formations. This makes it a fantastic option for bird watchers, geologists, and photographers.
Some of the best activities to do in the park are cave exploration, California condor viewing, and rock climbing.
Still photography in the park doesn't require permits, as long as you're not doing it commercially. You'll want to get your paperwork in order at least 30 days in advance if you're visiting for a photoshoot.
7. Yosemite National Park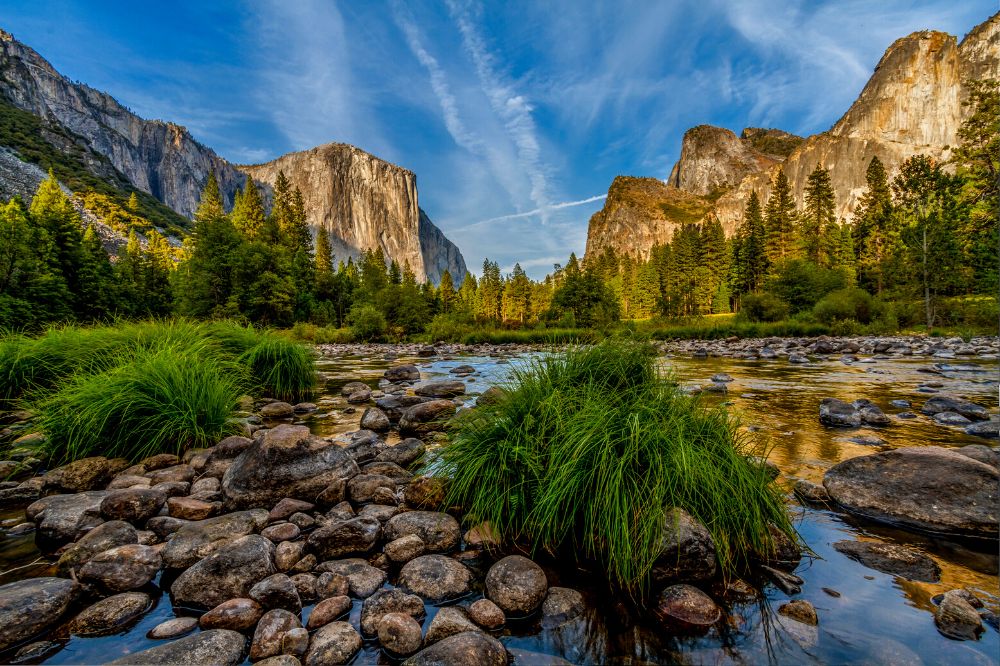 ETA: 5.5 hours (311 miles)
Route: CA-99 N
Park Area: 759,620 acres
Although the ride is a tad bit long, the unmatched scenery in Yosemite National Park makes it worth every mile. The best thing is to leave the city early and get there in time for an afternoon hike and some sunset photography. Then you can be ready for a one-day or two-day itinerary to see the park.
From the iconic Hetch Hetchy Valley, to towering Half Dome, to a selection of all-year waterfalls, the park will blow you away with its beauty.
Check out the view from Glacier and Olmsted Points. See the dramatic rock face and climbers on El Capitan from El Capitan Meadows, and go on a hike of Yosemite Valley Loop Trail to see other dramatic views.
To really explore the area, you can camp at any of the 13 campgrounds across the park and spend a couple of days there. If you want a cushy stay, you can always book a lodging cabin or a room at the Ahwahnee hotel.
» Try this tour: Semi Private Yosemite Tour with Ahwahnee Lunch – with Hotel Pickup!
A Bonus Park
Although this isn't a national park, there are tons of things to do and see in this national recreation area, so we wanted to include it in the list. It's closer to Los Angeles and has many of the great features that the national parks have.
ETA: 30-40 minutes (35 miles)
Route: US-101 N
Park Area: 23,648 acres
One of the closest recreational areas to Los Angeles is the Santa Monica Mountains, which includes a lot of national and state parks.
For one, you visit the Franklin Canyon park, and it'll hardly feel like you even left the city.
On the other hand, you can push the drive to 30 more minutes and make it to the trail between Mishe Mokwa and Split Rock. The hike runs for around 3.5 miles and allows you to spot the iconic Balanced Rock at the top.
Plus, you might not even need entrance fees to get to the trailheads!
Hiking Etiquette & Tips
It is essential to always be prepared for hiking by wearing the appropriate clothing, packing the right gear, and being aware of hiking etiquette whenever you're out on the trail. Here are some of our tips for ensuring your hike is a good one:
Park only in designated spots, not off-road or in unpermitted areas.
Wear the appropriate clothing for the time of year – bringing a layer in case of sudden temperature changes. Be sure to wear sturdy shoes (flip flops are never a good idea).
Do not feed or approach any wildlife. Be aware there might be bears mountain lions, bobcats, or rattlesnakes on the trail.
Bring a good amount of water, some food, and sunscreen with you.
Never leave trash behind.
It's best not to hike alone, but if you do tell a friend where you're going and when to expect you back.
3 Tips to Choose a National Park for Your Next Trip
If you're still not sure which park to go to, check out these tips:
Consider the distance as a round trip. It might only take 3 hours to get there, but you also have to get back. If it's too long, you might want to look into camping overnight or pick something closer.
Check what activities the majority of your group will enjoy. Not all parks have watersports, for instance. Can you do those activities in the time you have to spend.
Always head to the park's page on NPS to check what activities are open to visitors. You don't want to make it all the way there only to find the main feature closed for maintenance.
Final Thoughts on These National Parks Near Los Angeles
You can't really go wrong with any of the marvelous landscapes on our list. The national parks in California do all the heavy lifting. All you have to do is get there.
Like this article? Save it on Pinterest so you can find it again.
FOLLOW US on Pinterest and Facebook for more California travel inspiration and tips!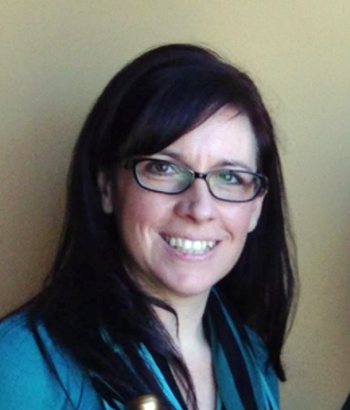 Angie is a long-time California fan, having lived in the Monterey area for many years. She loves reading, cooking, and hanging out with her two kids.