Napa Valley, located in Northern California, is one of the most popular wine regions in the world. If you're planning a visit to this beautiful area, you'll want to know which airports are closest. Fortunately, there are several airports near Napa Valley that can serve as your gateway into California's premier wine region.
In this post, we'll explore the closest airports to Napa Valley, including Sonoma County Airport, San Francisco International Airport, Oakland International Airport, and the advantages of each.
We'll also provide tips and suggestions for making the most of your visit to Napa Valley, from wine tastings and vineyard tours to the best dining experiences and where to stay.
Whether you're a wine connoisseur or simply seeking a relaxing getaway, Napa Valley has something to offer everyone, and we're excited to help you plan your visit.
By the way, in case you hear that there's an airport in Napa – the Napa County Airport – which is only about ten minutes away, the reason we don't include it on our list below is because only charter flights and private aircraft can go in and out of there.
» Looking for more wine regions in California to visit? We personally love the Paso Robles area, as well as the classics Sonoma County, with its various AVAs, and Napa Valley.
Closest Airports to Napa Valley
1. Sonoma County Airport – Charles M. Schultz (STS)
Address: 2200 Airport Boulevard, Santa Rosa, CA 95403
Distance to Napa Valley: STS is about 34 miles or an hour drive away from Napa Valley.
Sonoma County Airport is serviced by Alaska Airlines, American Airlines, Avelo Airlines, and United Airlines. Even though it's a small airport, with only one terminal, it offers nonstop flights to and from various major cities.
Alaska Airlines – Burbank, Los Angeles, Orange County, Portland, San Diego, and Seattle.
American Airlines – Dallas and Phoenix.
Avelo Airlines – Burbank, Las Vegas, and Palm Springs.
United Airlines – Denver and San Francisco.
Because of its small size, some people may prefer flying to STS to get to Napa Valley. This way, they avoid large crowds and long lines. This airport is so much easier to navigate than the bigger ones. You'll be off the plane and out the door in less than 15 minutes.
You'll definitely be wanting to rent a car to get to Napa Valley from here. There are onsite car rental agencies, like Alamo, Thrifty, and Enterprise. We last rented from Enterprise and we were given the keys to the car 3 minutes after we arrived at the counter.
The airport also has public transportation, taxicabs, ridesharing apps access, and other services, despite its small size.
Once you're at the airport, you'll see large statues of popular Peanuts characters, in honor of the cartoonist Charles M. Schultz who used to live in the area. The name of the airport is also in honor of Mr. Schultz.
2. Oakland International Airport (OAK)
Address: 1 Airport Dr, Oakland, CA 94621
Distance to Napa Valley: OAK is about 63 miles away from Napa Valley. The drive may take an hour to an hour and a half depending on traffic.
Because it's a busy international airport, OAK is serviced by major airlines, such as Alaska Airlines, Allegiant Air, Delta Airlines, Southwest Airlines, and Spirit Airlines.
Hawaiian Airlines offers flights to and from Honolulu, Kahului, and Lihue while Volaris services Guadalajara, León, Mexico City, and Morelia.
There are plenty of options for ground transportation, such as car rentals, shuttles, public transit, and rideshares. The airport has a BART station just across the street from its terminals that you can use to get into the city. The BART doesn't go up to the Napa Valley though.
3. San Francisco International Airport (SFO)
Address: 780 S Airport Blvd., San Francisco, CA 94128
Distance to Napa Valley: 70 miles, around one to two hours away depending on the traffic conditions.
As the largest airport in the Bay Area, SFO is serviced by over 50 airlines, both domestic and international. It is the most accessible option for most travelers to Napa Valley because of the number of flights and airlines available.
There is an AirTrain that transports passengers between the different terminals and it runs 24/7. The airport also has a BART station, several parking lots, taxi zones, and rideshare services.
To rent a car you'll need to take the AirTrain to the rental car center which is located a little bit outside of the airport. You'll need to factor that extra time into your plans. It's not a fast experience. There are 9 car rental agencies represented though.
4. Sacramento International Airport (SMF)
Address: 6900 Airport Blvd, Sacramento, CA 95837
Distance to Napa Valley: 75 miles, about an hour and a half drive to Napa Valley.
If you're looking for a smaller yet still international airport, SMF isn't as busy as OAK and SFO. It's also simpler to navigate.
SMF is serviced by 13 airlines, including American Airlines, Delta, United Airlines, Horizon, JetBlue, and Southwest. The airport has nonstop flights to and from over 40 cities. Finding a good flight is easier to here than Sonoma, and the traffic isn't usually as bad as it is from SFO, so this is sort of the best option if you need more choices.
Rental cars, rideshares, taxis, shuttles, and public transportation are all available. For rental cars, you have the choice Budget, Payless, Enterprise, and Avis, among others.
Where to Stay in Napa Valley
As Napa is a luxury area, there are also a good number of luxury accommodations where you'll be pampered and treated like royalty. The first thing you have to consider is where in the Napa Valley you'd like to be located. The valley runs almost 30 miles from Calistoga down to the town of Napa.
Tips for Visiting Napa Valley
Plan ahead: Research and make reservations for wineries, restaurants, and activities in advance, as they can get booked up quickly.
Choose your transportation wisely: Consider hiring a driver or joining a tour to avoid drinking and driving. Alternatively, you can rent a car and have a designated driver.
Take advantage of tastings: Napa Valley is known for its wine, so be sure to take advantage of the tastings offered by the local wineries.
Dress appropriately: Wear comfortable shoes and dress in layers as temperatures can vary throughout the day.
Explore beyond the vineyards: Napa Valley has a lot to offer beyond wine, including hiking trails, art galleries, and hot air balloon rides.
Be mindful of peak season: Napa Valley can get very crowded during peak season (summer and harvest season), so plan accordingly.
Try local cuisine: Napa Valley has a thriving culinary scene, so be sure to try some of the local cuisine.
Don't be afraid to ask questions: The locals are friendly and knowledgeable, so don't hesitate to ask for recommendations or tips.
Enjoy the scenery: Napa Valley is a beautiful area, so be sure to take in the scenery and enjoy the fresh air.
Remember to relax: Napa Valley is a perfect destination for relaxation, so take the time to unwind and enjoy your visit.
Tours to Book:
Where to Eat in Napa Valley
Napa Valley is home to a wide range of culinary experiences, from budget-friendly options to high-end dining experiences. Here are some of the best restaurants to eat at in Napa Valley, including winery restaurants:
Budget-friendly options:
Gott's Roadside: Known for their burgers, fries, and milkshakes, this casual restaurant has multiple locations throughout Napa Valley.
Oxbow Public Market: This food hall features a variety of vendors, including tacos, barbecue, pizza, and more.
Mid-range options:
Rutherford Grill: This classic American grill serves up hearty portions of steaks, ribs, and other comfort food.
Bottega Napa Valley: An Italian restaurant run by master chef Michael Chiarello with a really great atmosphere located in Yountville.
High-end dining experiences:
The French Laundry: This three-Michelin-starred restaurant is consistently ranked among the world's best restaurants, offering a prix-fixe menu featuring locally sourced ingredients.
Kenzo: One-Michelin-starred restaurant that's an authentic, elegant Japanese dining experience in the Napa Valley.
Winery restaurants:
Brix: Located in the heart of Napa Valley, this restaurant features an extensive wine list and a seasonal menu showcasing local ingredients.
Solbar: Located at the Solage Resort and Spa in Calistoga, this restaurant offers an upscale take on California cuisine, with an emphasis on fresh, local ingredients.
These are just a few of the many excellent dining options available in Napa Valley. Whether you're looking for a quick bite or an unforgettable dining experience, Napa Valley has something to offer for every taste and budget.
Where to Go Wine Tasting in Napa Valley
You'll find a different kind of tasting experience in Yountville, which is why we like to spend most of our time there. Tasting rooms line the main street and you can just pop in for a wine tasting of Napa Valley favorites. There are 15 tasting rooms in walking distance and 7 others nearby.
Some of our favorites in Yountville are:
Don't let the downtown wineries stop you from visiting some of the other major wineries nearby in the countryside. These wineries have amazing views and huge estates. They're perfect for sunny afternoons with friends.
Conclusion
Being at the center of several major cities, you have plenty of airports to choose from when traveling to Napa Valley.
You can opt for the closest airport to Napa Valley or the one that suits your travel needs. Either way, enjoy your flight.
» Looking for more inspiration along the route? Check out all our guides to San Francisco, Los Angeles, Santa Barbara and San Diego. Find the best beaches in Monterey, waterfalls in Southern California, and national parks.
Like this article? Save it on Pinterest so you can find it again.
FOLLOW US on Pinterest and Facebook for more California travel inspiration and tips!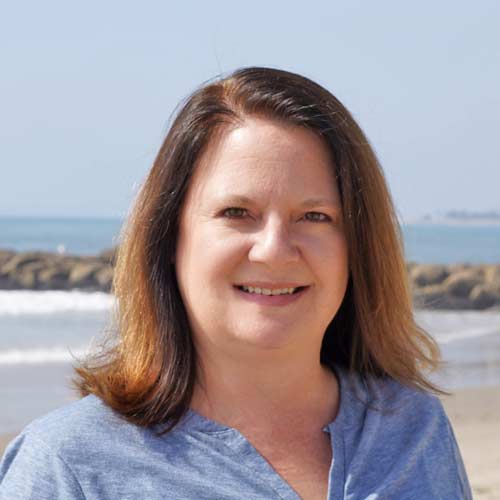 Laura is a travel fanatic who loves seeing and doing new things. She lives in Ventura, CA, and spends a lot of time exploring California's cities, beaches, and national parks.