We've been to Disneyland many times for just one day, both by ourselves and with our families. That's the joy of the Disney season pass, you can go whenever you want, and a lot of people just pop in for a day.
If you live nearby, are traveling through the area, or can only spend 2-3 days in total at the Disney parks, you can definitely do Disneyland in a day. While there's a lot to see, you can see a vast majority of it if you try.
If you're looking for tips on how to spend that one day in the park, you'll find our very best recommendations in this post. We've included things to see, rides you must go on, and food you don't want to miss. If you only have one day, you've gotta make the most of it!
Planning your trip? We've got tons of helpful Disney planning guides from our awesome list of 40 essential tips, to how to get to Disneyland, where to stay near Disney, what to pack, what to wear, and what to eat in both Disneyland and California Adventure.
Best Time to Go: Day / Month
There really isn't a "best time to go" to Disneyland, for a few reasons. One is that it's almost always packed at the park, with very few exceptions. The other is that the weather is pretty good year round, with no big fluctuations in temperature, except for July/August and December.
My recommendation is that the best time to go is when it best fits your schedule. If you have kids, the best time to go will be when they are out of school. If you are a couple without kids, you might want to go at a time when the kids are in school.
Another thing that makes a "best time to go" is when special things are happening in the park. My cousin goes every year for the Oogie Boogie Bash in October. Disneyland celebrates all kinds of special events and holidays. Another consideration is that while the shoulder months may see less traffic, major rides may be down for refurbishment, there are less celebrations, parades etc.
You may want to read up on both Disneyland and California Adventure before you go. Becoming acquainted with the park layout and checking out all of the restaurant menus will make your trip go smoother.
The times that I would avoid are the middle of the summer. In July and August it can get really hot, up to 100 degrees, and it's just not as fun to walk around in that heat. December and January have the coolest days, with an average of 68 degrees during the day, and an average of 3-4 days of rain.
Your Disneyland Game Plan: One Day Itinerary
We've crafted a pretty great one-day itinerary that you can follow to see all the top sights, ride all the great rides, and eat a bunch of great food in your one day in the park. You will want to be prepared to enter the park early and leave late.
That means getting up and ready for rope drop.
INSIDER TIP: If it is your first time in the park make sure to stop by City Hall and pick up a first timers button.
Rope Drop: What is it and is it Worth it?
Rope drop happens every morning in the park. Each area of the park has a separate entrance with a rope that's put up by cast members. If you get there early and line up, you'll be one of the first to enter.
It's one the easiest ways to experience low to no wait times on rides. Plus it's a fun experience, as the anticipation of park opening creates an enthusiastic buzz. In our opinion it is TOTALLY worth it!
Here's how it goes. Guests are allowed into Disneyland between 7:00-7:20am (it seems to vary every day!). You then queue up at the Disneyland gates. At 7:30am they officially begin allowing guests in. If it's your first time at Disneyland, you might be tempted to poke into all the shops on main street, but don't. You need to get to the rope drop!
Head to the area where you want to start. If you are going to Adventureland, you'll line up there, if Tomorrowland, you'll line there etc.
When the park opens, a song plays and the cast members roll the rope back so you can beeline to your destination of choice.
Note: You will see the people with early park entry wandering around inside. Those are guests of Disneyland Resort hotel guests. They will be riding some of the rides while the rest of the park waits for the rope drop. Try not to be jealous. You'll be there soon.
Where to Begin
Your ultimate plan for the day should depend on which rides are most important to you. Here are the major attractions in each area. Feel free to alter our plan below to suit your interests.
Adventureland: Jungle Cruise and Indiana Jones Adventure.
New Orleans Square: Haunted Mansion and Pirates of the Caribbean.
Critter Country: Splash Mountain.
Frontierland: Big Thunder Mountain Railroad and Mark Twain Riverboat.
Tomorrowland: Space Mountain, Star Tours-The Adventures Continue, Buzz Lightyear Astro Blasters, Autopia and Finding Nemo Submarine Voyage.
Fantasyland: "its's a small world", Peter Pan's Flight, Dumbo the Flying Elephant, Matterhorn Bobsleds. Often full of strollers and small children. If you don't have kids with you, it's best to do this area in the evening when families are headed home. Plus it is worth seeing all the lights after dark.
Star Wars: Galaxy's Edge: Star Wars: Rise of the Resistance and Millennium Falcon: Smuggler's Run. Rise of the Resistance is one of the major rope drop rides. Line up at the Frontierland rope drop line.
How to Spend 1 Day in the Park (Without Genie+)
Rope Drop at Rise of the Resistance:
We think it's wise to start with Rise of the Resistance, because the lines get longer throughout the day. There are two different ways to get there, but here's a secret: line up at the Frontierland rope drop entrance. Once the rope drops, head straight then veer left by The Golden Horseshoe, by doing this you will avoid the congestion through Adventureland, where most Rise of the Resistance rope droppers line up.
Go left around the lake, passing New Orleans Square, Haunted Mansion and Splash Mountain etc., then enter through the gates of the ride. You should be able to ride in 30 mins or less, with a consistently moving line.
This ride has a very long queueing section, with Star Wars paraphernalia throughout. One morning, we essentially walked right onto the ride, but it did take us about 20 minutes just to walk through the queuing area.
Want to try some iconic Disneyland food? While you're in line, Mobile Order some snacks for when you get off the ride. Try to choose somewhere in the Adventureland/Frontierland areas.
Adventureland/Critter Country
You can return to Star Wars: Galaxy's Edge in the afternoon to explore and use the single rider line for Smuggler's Run, so resist the temptation to do it now. Head toward Splash Mountain in Critter County next.
Note: Make sure to ride Splash Mountain when you can because it will be closing to be reimagined into Tiana's Bayou Adventure from The Princess and the Frog.
If Splash Mountain is open, and ride times are reasonable, ride this next. Be sure to put your poncho on if you want to avoid being wet for the next several hours.
If you're a kid at heart the "Many Adventures of Winnie Pooh" ride is an adorable short treat and is right next door to Splash Mountain.
Use the app to determine your best route from here. Based on wait times, hit these rides to round out your morning:
Indiana Jones Adventure
Haunted Mansion
Jungle Cruise
Big Thunder Mountain Railroad
If you've hit all these rides and Pirates of the Caribbean doesn't have a terrible wait time, add it to your morning plan, too. If the line is long, wait for the afternoon when it's 25 minutes or less.
Time for more food? You can mobile order some Mickey-shaped beignets from the Mint Julep Bar in New Orleans Square and eat them while you wind through the line!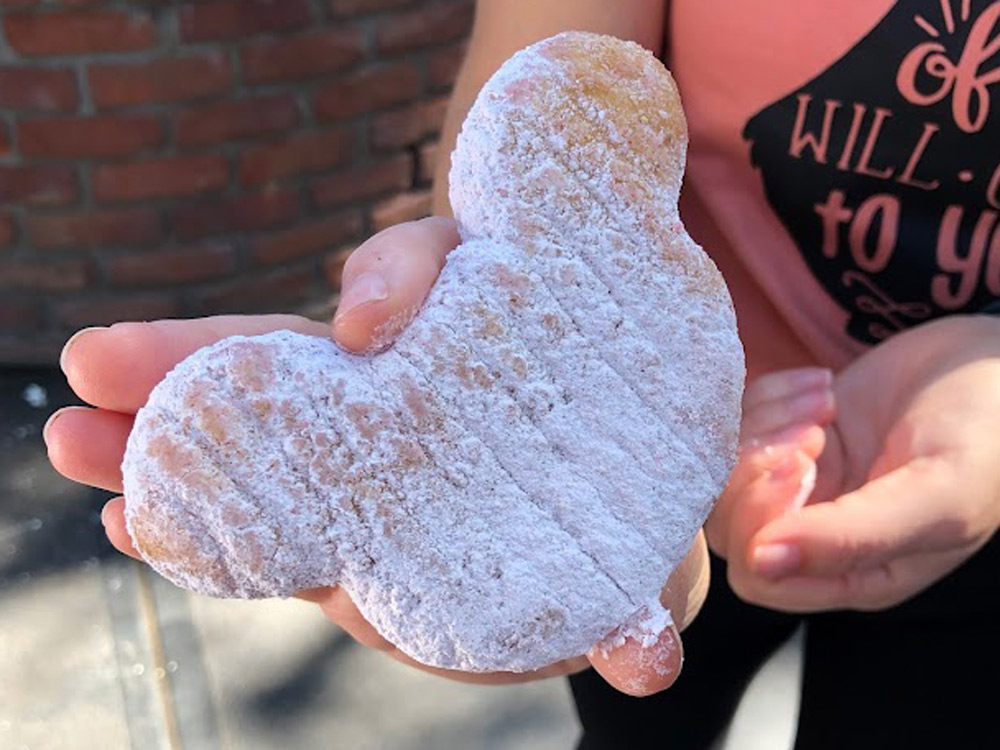 Afternoon: Star Wars: Galaxy's Edge
Afternoon is the busiest time of the day at Disneyland. Avoid Fantasyland at all costs! It can get extremely congested. Instead, spend your time wandering through Galaxy's Edge, enjoying the ambiance.
There are several great foods/drinks to mobile order while in Galaxy's Edge:
Cold Brew Black Caf at Docking Bay 7 Food and Cargo – It's a delicious cold brew coffee topped with sweet cream cheese and cocoa puffs.
Ronto Wrap at Ronto Roasters – It's roasted pork, grilled pork sausage, peppercorn sauce, and slaw wrapped in pita.
Outer Rim cocktail at Oga's Cantina – It's a Tequila and pomegranate liqueur drink with lime juice, cane sugar and fruit puree. Along with your cocktail try the five-blossom bread, soft and chewy pretzel knots served with honey-mustard foam and cheese sauce. Reservations required
If you aren't able to get a reservation at Oga's Cantina, don't worry. You can almost always get on the walk up list when you enter Star Wars: Galaxy's Edge.
The next ride of the afternoon is Millennium Falcon: Smuggler's Run. If you don't have small children, use the single rider lane for this ride.
If you must all ride together, the wait is often under 35 minutes, so plan to return if the time exceeds that.
If you get motion sick, you may want to sit this ride out.
Pro Tip: You should use single rider lines whenever possible because they are significantly faster. The only downside is that you won't be in the same car as your party.
This is a good time for a break. You can sit down for some food or just get off your feet at a bench and do some people watching.
If the "it's a small world" is 15 minutes or less, hop in line and enjoy the air-conditioned ride, which is a pretty good break from the action.
Late Afternoon: Use the Disneyland App
From this point on, you will need to use the Disneyland app to make the best possible decision about where to go next.
Pick 1-3 of the following rides to conquer, based on queue times and your preference:
Matterhorn Bobsleds
Buzz Lightyear Astro Blasters
Star Tours – The Adventure Continues
Space Mountain
Wander & Shop
When you're done with those rides and still have time left, it's a good time to wander and enjoy the park.
Head to Main Street, USA and do some shopping. Pro tip: Put your purchases in a locker to pick up on your way out so you don't have to carry them.
Consider watching the Hall of Presidents. The air conditioned, comfy seats are worth the visit alone.
Mobile order some snacks.
Hop on the Disneyland Railroad for a 20 minute circle tour of Disneyland. You can jump on and off in four areas, Main Street, USA, New Orleans Square, Mickey's Toon Town, and Tomorrowland. Enjoy some behind the scenes views of the park and rest your feet.
Wander through New Orleans Square. Visit Tiana's shop called Eudora's Chic Boutique, Mlle. Antoinette's Parfumeria, and a pirate shop called Pieces of Eight.
Many times there are afternoon shows or parades that are fun to watch.
Dinner
You might be thinking about grabbing some dinner at this point. There are a bunch of great options to fill you up.
Lobster Roll from Harbor Galley in Critter Country – The roll was overflowing with lobster meat and it was served with a bag of chips on the side.
Skewers from Bengal Barbecue in Adventureland – You can't go wrong with any of the choices but we recommend the pork belly skewers covered in hoisin sauce and served with pickled carrots and daikon and topped with cilantro. We also liked the vegetable skewers.
Bao Buns from The Tropical Hideaway in Adventureland – The bao buns are soft and pillowy and filled with flavorful fillings. They have 3 different flavors that are all really good. We also really liked the traditional pork lumpia.
Dole Whip from The Tropical Hideaway or The Tiki Juice Bar in Adventureland – There are multiple flavors available at The Tropical Hideaway in Adventureland such as mango, watermelon, and pineapple (the original). If you are wanting something a little different try the chili-mango whip, which is pineapple and mango swirl topped with Chamoy, mango, and chile-lime seasoning.
Evening
The crowds will continue until later in the evening, so keep using the app to choose where to go next. Here are our suggestions:
The Tiki Room is a great way to venture back to the magic of 1960's Disney. Our tired feet are always happy to relax during this hilarious blast from the past.
If you didn't do Pirates of the Caribbean in the morning, you may want to hop in line now. If you've done Pirates, head to Tomorrowland. This is where you can hit those rides you missed during the afternoon rush.
Ride Matterhorn Bobsleds as a single-rider if you skipped it earlier. If your group wants to stay together, brave the wait. It moves pretty steadily. There are two tracks for this ride so two different versions to experience.
Keep an eye on Star Tours – The Adventure Continues, Buzz Lightyear Astro Blasters, and Space Mountain. Assuming you've ridden some of these earlier, hit up the ones you missed. Use the app to determine when to ride.
Fantasyland
As the evening darkens, head to Fantasyland. Get in line for the Peter Pan's Flight. No matter what time of day, you will always wait for this ride. It's our favorite classic ride. There is just something so lovely and magical about it.
If the wait times are doable; hop on these rides:
King Arthur Carousel
Mad Tea Party
Storybook Land Canal Boats
Pinocchio's Daring Journey
Small children love Snow White's Enchanted Wish although it may be a skip for adults.
This is where walking and enjoying the park is at its best. Pop into shops, enjoy the Disney magic, and ride any rides you missed during the day.
Depending on what day you are in the park, watch for nighttime shows and fireworks displays. You can find all of that on the app.
Shows are projected onto the castle, "it's a small world, and sometimes into the water at the River of America. In front of the castle can get very congested, we recommend getting a spot in front of "it's a small world" where the crowds will be lighter and more relaxed.
And that concludes your one day in Disneyland. It's a lot to accomplish, but it can definitely be done.
Alternative Routes
The plan above works well for us and we think that it works for most visitors to Disneyland, because it covers all the major things. However, there are other paths you can take.
Here are a few of our suggestions based on where you most want to start.
Tomorrowland Rope Drop
If Tomorrowland is your target, shift your day to begin with the rope drop at Space Mountain. Then move on to Star Tours – The Adventures Continue, and Buzz Lightyear Astro Blasters. Unless you have small children, I would suggest skipping Finding Nemo's Submarine Voyage and Autopia.
In the afternoon you can ride Indiana Jones Adventure, Jungle Cruise, Haunted Mansion, Splash Mountain (if open), and Big Thunder Mountain Railroad. Pick one for afternoon and tackle the others in the evening.
Keep an eye on Rise of the Resistance. You can hop in line up until 8:59pm (the line closes at 9pm) and often the wait at the end of the day is less.
Adventureland Rope Drop
You should be able to ride all the big rides in Adventureland in the morning, if you're there for the rope drop. Start with Indiana Jones and Jungle Cruise (a cheesy classic!). Then head to Big Thunder Mountain in Frontierland and then on to Splash Mountain and The Haunted Mansion.
By this time in the late morning/ early afternoon the crowds will thicken, so you'll want to leave this area of the park. Check Rise of the Resistance wait times. You may get a 60-70 minute window in the morning. If so, consider putting up with the wait. You can play heads up, Disney trivia and other fun games while you wait.
Next, follow the afternoon and evening plans that we set out in the original plan.
Regardless of what path you choose, a day in Disney is a day full of magical memories. Yes, it's a lot of waiting, but you can use ride wait times to bond with your group, enjoy tasty treats, and make memories.
How Does This Change With Genie+
As you probably noticed, our plan above was without Genie+. If you don't know what Genie+ is, check out our full guide to whether it's worth it or not. The short answer is yes, if you want to afford it, and no if you don't.
Having Genie+ will alter your plan because you can get onto some rides faster. We still recommend you rope drop at Rise of the Resistance. Since the morning hours have lower ride times, you can do the rides that are not included in Genie+ in the morning, especially if you have small kids who won't make it to evening.
You may also choose to use those low morning wait times to ride some of the rides you are most looking forward to, without using the lightning lane. This allows you to save the Lightening Lane for later, so you can ride it twice.
It's impossible to create a perfect itinerary with Genie+, because lightning lane selections will vary throughout the day. You might have to jump around between lands to take the best advantage of the lightening lanes.
The best tip we can give for using Genie+ is to pay close attention to the app, be flexible, and change your plan accordingly.
Mobile Dining
This is one of our favorite tips. Mobile ordering is so fast and easy. From the park map in the Disneyland app simply click the plus icon at the bottom of the screen and select "order food". From there you can choose the restaurant and pick-up time, choose your food and pay.
You will receive a notification when you are within your order window. Then you press the button for "make my order" and pick it up at the mobile order pickup window they assign you.
You need to be aware that the pick-up time may be out an hour or two during busy times of day. It is a good idea to check times in advance in case wait times are longer than expected. You don't want to wait until you are hungry to find this out.
Read about some of the best foods to try at Disneyland and California Adventure.
Tips for Visiting Disneyland
Getting to and into Disneyland can be a challenge but not one that you can't master with a few of our top tips. Here are some of the things we recommend everyone do to make their trip to Disneyland exciting and smooth. Read all of our 40+ Disneyland Tips.
1. Download the Disneyland App
You can and will do everything from the Disneyland app (Apple Store | Android store) before you leave, while you are there, and even when you get home. Mobile ordering snacks and meals is super easy. Check ride times, use the map to get around, and reserve lightening lane passes through Genie+.
2. Get acquainted with the park map.
If you notice that a ride's line time is short and it is in a land that is close to where you are, you should head there.
3. Use the lockers
Take advantage of the lockers that are in the park. There is one set in the cul-de-sac between Market House and Disney Clothiers and another to the left of the ticket turnstiles before you enter the park.
4. Go on the popular rides first
The first 2-3 hours the park is open are the golden hours when the lines will be the shortest. Go on the most popular rides early to avoid long lines later.
Where to Stay Near Disneyland
There are many options for great places to stay near Disneyland, but we definitely recommend staying at a Disney hotel if at all possible.
The three Disney-owned on-site hotels are The Disneyland Hotel, The Grand Californian and Paradise Pier. All three offer early entry to both parks for their guests. The Disneyland Hotel and The Grand Californian offer wonderful dining options as well as character dining.
If you want to stay right across the street from the park, try the Park Vue Inn (3-minute walk) or the Best Western Plus Park Place Inn-Mini Suites (4-minute walk).
How to Get to Disneyland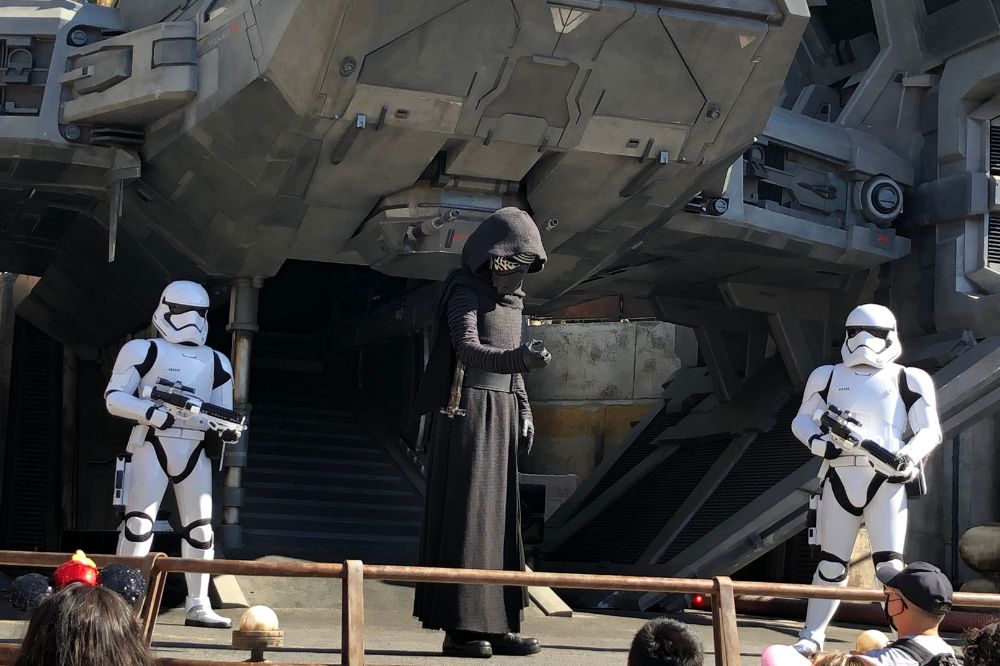 These are the main airports to choose from to get to Disneyland (read our full guide on the airports nearest to Disneyland): 
John Wayne Airport in Orange County (SNA) – 15 Miles from the park.
Long Beach Airport (LGB) – 25 Miles from the park.
Los Angeles International Airport (LAX) – 35 Miles from the park.
Hollywood Burbank Airport, Bob Hope Airport (BUR) – 45 Miles from the park.
Drive times vary depending on the time of day. On-site car rental, taxis, and rideshares are available at all airports.
Uber and Lyft are convenient options. Consider checking the price of both before deciding. Prices will vary depending on the time of day.
Shuttle services can be reserved in advance. Lansky shuttle car service has a complimentary 30 minute grocery/fast food stop on the way to the hotel and they provide car seats. Karmal Shuttle car service only goes to LAX and John Wayne Airport and they don't provide car seats.
Like this article? Save it on Pinterest so you can find it again.
FOLLOW US on Pinterest and Facebook for more California travel inspiration and tips!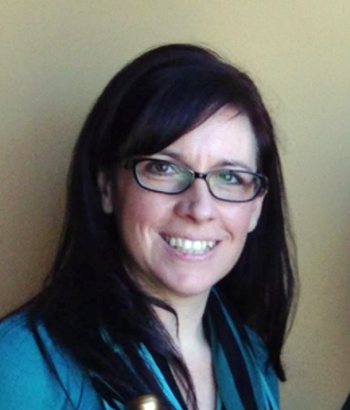 Angie is a long-time California fan, having lived in the Monterey area for many years. She loves reading, cooking, and hanging out with her two kids.