How many days do you need at Disneyland? It's a great question and one we hear often. The answer actually depends on several factors. For instance, the amount of time you'll want to spend at Disneyland will differ based on whether you're traveling with children or teenagers or just a group of adults.
We will also give you an idea of what we think is the ideal duration for your vacation and how long to spend at each park in order to take full advantage of your trip.
Planning your trip? We've got tons of helpful Disney planning guides from our awesome list of 40 essential tips, to how to get to Disneyland, where to stay near Disney, what to pack, what to wear, where to park, and what to eat in both Disneyland and California Adventure.
How Many Days Should I Plan?
The right amount of days can range anywhere from a day to a week. However, the precise answer depends on your companions and the nature of your visit.
A one-day trip is ideal if you've been to the park before, time is limited, or you are in the area for another purpose.
One day is enough if you plan to spend the entire time at one theme park and don't want to see the other. Read here for how to do Disneyland in A Day.
A two-day trip is great for adults who want to spend one day in each park.
A 3-day trip is ideal for families with teens or Disney lovers who have never been to the parks.
A multi-day trip may be advisable if you're traveling with small children or elderly adults. This allows for afternoon breaks back at the hotel to rest.
A longer trip is generally only advisable a good idea for die-hard Disney/theme park fans.
No matter how long you stay, Disneyland is always a magical experience for people of all ages.
We've been to Disneyland many times, both with children, with elderly adults, and on our own. In our opinion, you need just one day in each park to see and do most of the things. That would be one day in Disneyland, and one day in California Adventure.
With a 2-day pass, you could do one day in each park and then get a park hopper for the third day so you could go back and do the stuff in both parks you missed or loved and wanted to do again.
So, for the vast majority of people, 2-3 days will be more than enough time at Disneyland Parks.
Who Are You Traveling With?
You're obviously looking to have the best experience you can possibly have at Disneyland, but that doesn't always correlate to the amount of time you spend there. You wouldn't want to stay longer than necessary or not long enough to do the things you came to do.
There are around 136 attractions to see at Disneyland. That includes great shows and amazing rides. That's not counting all the tasty foods you can try, the special events, the fireworks shows, and parades. It's a lot.
However, how fast you can see it all and how long your party is able to spend before getting tired depends greatly on who you're with. So let's break it down based on you're travel party.
Traveling With Small Children
A family with small children will generally walk at a slower pace and may have a stroller to consider. Frequent breaks as well as an afternoon respite to swim and/or rest back at the hotel are other considerations to make to whole trip more magical.
Traveling with toddlers changes both your itinerary and your schedule. For instance, younger kids may enjoy Disneyland more than California Adventure. Disneyland has more of an appeal to younger audiences with all the Fantasyland rides and soon to open, updated Toon Town. But, as always, it really depends on what characters your child is drawn to.
In addition, your schedule will be tailored according to the needs of your children. For instance, toddlers tend to wake up early and go to bed early. This will allow you to catch a good breakfast and enjoy the rope drop in the early morning, however you may need to amend your evening schedule to end early.
Traveling With Teenagers
Believe it or not, going to Disneyland with teenagers can be fun. They're more independent, and can even venture off on their own, allowing them the opportunity to seek adventures and enjoy the park in a new way.
We suggest you invite teenagers to help plan the trip with you. This will make them more engaged and they can choose what things excite them the most. You might find that 2 days at Disneyland and 1 day at California Adventure is enough, or visa versa based on the desires of your teens.
With teenagers on your trip, you might need to start your day later, if they sleep in. However, they won't need as frequent of breaks and are likely to go all day without getting tired. The bonus is that you will be able to enjoy the park all the way to closing.
Traveling With Only Adults
A trip with no children or teenagers can be simpler to plan. It's easier to walk around, to get through rides faster, and to split up to do things not everyone wants to do.
With adults only, you could easily get through everything in one day per park. However, if you have more time and want to make a relaxing vacation out of it, you could extend your trip to enjoy the park at night rather than during the busy daytime.
If you're traveling with elderly adults, you might need to plan for just a few hours in the park per day. We've found that about 3 hours in the morning and a few hours in the evening works well with older adults.
How Many Days Do You Need in California Adventure?
So what about Disney's second park, California Adventure? This park doesn't have as many shows and rides as Disneyland, so you won't need as much time there to see it all.
If you are a huge Marvel fan you may find you need more time to get the full experience. Movie characters walk through the Avengers Campus, stopping for pictures and autographs and Spiderman has a show on top of the WEB SLINGERS: A Spider-Man Adventure that is fun to watch.
We suggest that you plan for one day at Disney California Adventure. Although one day is enough for most people, you might want to spend another half day here just to repeat some of your favorites. That's where a third day park hopper pass comes in handy.
Will 3 Days at Disneyland & CA Be Enough?
Actually, this is the perfect ticket duration for us. And this is what we recommend for most everyone who visits. Three days will allow you to enjoy most rides and shows in both parks, plus have some extra time to revisit your favorites.
It's recommended that you split your time evenly between the two parks. For instance, you can spend an entire day in each park and split the third.
Disneyland offers a three-day park-hopper ticket that enables you to enjoy both theme parks with one ticket. This gives you the best value for your money.
If you only want to see one park, then we would recommend spending either just one day or two days, but not more than that. We've found that by the third day, your excitement has worn off and your energy levels are waning.
Following is a list of the pros and cons of spending a three-day vacation at Disneyland and California Adventure:
Pros
It gives you enough time to enjoy most attractions in both parks.
Three days can be an ideal compromise between a one-day trip and a five-day vacation.
You won't overdo it and regret the decision to spend more days than were necessary.
It provides the best value for your money.
Cons
It's more expensive than a single-day ticket.
If you're a huge Disney fan, you might need more time to feel like you experienced it all.
For some people, a third day is just too much. Two days would have been enough.
Can You Do Both Parks in One Day?
What if you only have one day for both parks? Well, let's just say that it's possible – it's doable, yes – but only if you're okay with not doing everything. Planning ahead and using the Disney app will help you prioritize your day. Take advantage of mobile ordering and purchase Genie+ to get the most bang for your buck.
Generally speaking, it's best to give each park an entire day. This way, you can actually enjoy most of the adventurous rides both parks have to offer, to enjoy some of the food offerings, and to see characters and shows.
Who Can Benefit From a One-Day Trip to Disneyland?
A one-day trip is a perfect choice for certain people, including:
People who live nearby and can come back
Those who just need to get an idea and check out the park to plan another trip
If you've been there before and just want to check out what's new
People in town for business and trying to have a little fun
Those visiting the park only for their favorite rides or particular shows
People traveling with young kids
Those on a tight budget
Where to Stay Near Disneyland
There are many options for great places to stay near Disneyland, but we definitely recommend staying at a Disney hotel if at all possible.
The three Disney-owned on-site hotels are The Disneyland Hotel, The Grand Californian and Paradise Pier. All three offer early entry to both parks for their guests. The Disneyland Hotel and The Grand Californian offer wonderful dining options as well as character dining.
If you want to stay right across the street from the park, try the Park Vue Inn (3-minute walk) or the Best Western Plus Park Place Inn-Mini Suites (4-minute walk).
How to Get to Disneyland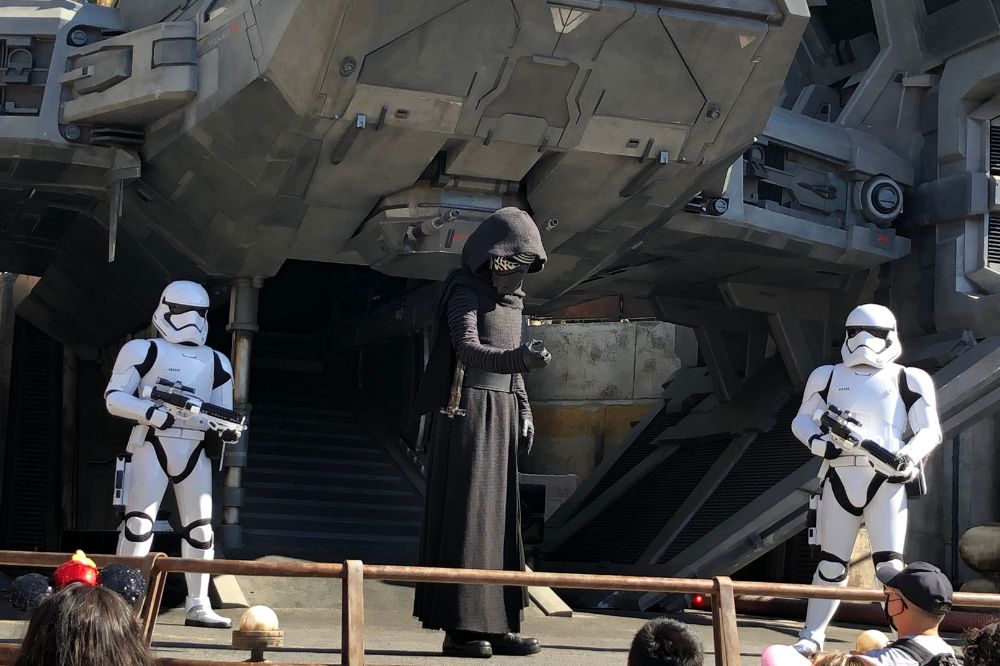 These are the main airports to choose from to get to Disneyland:
John Wayne Airport in Orange County (SNA) – 15 Miles from the park.
Long Beach Airport (LGB) – 25 Miles from the park.
Los Angeles International Airport (LAX) – 35 Miles from the park.
Hollywood Burbank Airport, Bob Hope Airport (BUR) – 45 Miles from the park.
Drive times vary depending on the time of day. On-site car rental, taxis, and rideshares are available at all airports.
Uber and Lyft are convenient options. Consider checking the price of both before deciding. Prices will vary depending on the time of day.
Shuttle services can be reserved in advance. Lansky shuttle car service has a complimentary 30 minute grocery/fast food stop on the way to the hotel and they provide car seats. Karmal Shuttle car service only goes to LAX and John Wayne Airport and they don't provide car seats.
Tips for Visiting Disneyland
Getting to and into Disneyland can be a challenge but not one that you can't master with a few of our top tips. Here are some of the things we recommend everyone do to make their trip to Disneyland exciting and smooth. Read all of our 40+ Disneyland Tips.
1. Download the Disneyland App
You can and will do everything from the Disneyland app (Apple Store | Android store) before you leave, while you are there, and even when you get home. Mobile ordering snacks and meals is super easy. Check ride times, use the map to get around, and reserve lightening lane passes through Genie+.
2. Get acquainted with the park map.
If you notice that a ride's line time is short and it is in a land that is close to where you are, you should head there.
3. Use the lockers
Take advantage of the lockers that are in the park. There is one set in the cul-de-sac between Market House and Disney Clothiers and another to the left of the ticket turnstiles before you enter the park.
4. Go on the popular rides first
The first 2-3 hours the park is open are the golden hours when the lines will be the shortest. Go on the most popular rides early to avoid long lines later.
» Looking for more inspiration along the route? Check out all our guides to San Francisco, Los Angeles, Santa Barbara and San Diego. Find the best beaches in Monterey, waterfalls in Southern California, and national parks.
Like this article? Save it on Pinterest so you can find it again.
FOLLOW US on Pinterest and Facebook for more California travel inspiration and tips!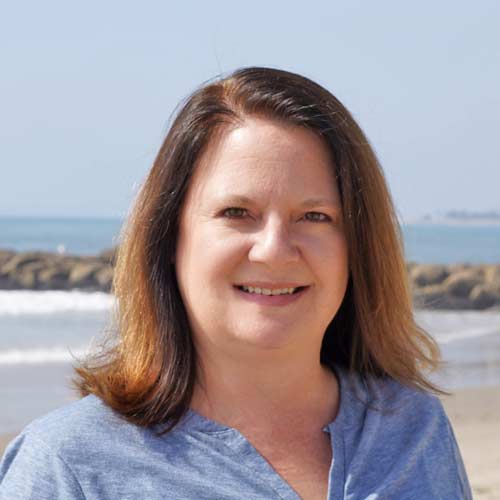 Laura is a travel fanatic who loves seeing and doing new things. She lives in Ventura, CA, and spends a lot of time exploring California's cities, beaches, and national parks.