If you live in or are visiting San Diego, there are no shortage of day trip options all around you. Within a couple of hours, you can drive to nearby towns, mountains, beaches, and amusement parks. Each of them makes a great day trip.
One of the things we like so much about the San Diego area is its proximity to so many great activities. Yes, there are tons of things to do right there in the city, but getting out of town – even if just for a few hours – help you really appreciate all that's within reach.
Are you planning your trip to San Diego?
If you're traveling to San Diego, ensure you have lodging and tours booked ahead of time! Below are some of our top picks to help you plan!
Where to Stay in San Diego:
Best Tours and Experiences in San Diego:
If you're planning a San Diego itinerary and want to add a few extras to the list, these day trips from San Diego will definitely fit the bill. The first part of the list contains trips that can be done in under an hour, while the second half can be reached in under 2 hours. Trust me, there are a lot of options.
Need a little more planning advice? Start with our San Diego Trip Planner, then be sure to check out these 26 fun things to do in the city, some easy hikes in San Diego, as well as which beaches are great for families. Then head out on a few days trips or see which national parks are nearby.
Our Recommended Hotel
⭐️⭐️⭐️⭐️⭐️
Embassy Suites by Hilton San Diego Bay Downtown
✔️ Great city views
✔️ Downtown
Day Trips From San Diego
#1 La Jolla
Distance: 24 minutes
If your idea of a perfect day trip has to include a beach, then you should definitely spend a day in La Jolla, which is just a 24-minute drive up the I-5. This seaside neighborhood will provide you with some exquisite beach scenery, especially during sunset, and water activities, including scuba diving and snorkeling.
If you're hoping to spot some wildlife, you can spend hours watching the sea lions and seals on the rocks from Ellen Browning Scripps Park. A jaunt down to the La Jolla Caves to see them in their natural habitat is also pretty amazing (you get down there from The Cave Store).
Aside from beaches, you'll want to eat some fresh seafood at El Pescador Fish Market (casual) or George's at the Cove (upscale). We love taking a walk along the waterfront from La Jolla Cove to the Children's Pool, or up along the bluff on the Coast Walk Trail.
The town is very charming and has numerous shops and restaurants. Walk along Prospect Street and stop where ever you find something fascinating.
» Try this tour: La Jolla Sea Caves Kayak Tour
#2 Carlsbad
Distance: 37 minutes
If you're looking to capture some colorful spring snaps for the gram, then the Flower Fields is your go-to place. The field are open from March 1st – Mother's Day.
Aside from the Flower Fields, you'll want to save plenty of time for fun on the beaches that line the entire coastline, from South Carlsbad Beach to North Ponto Beach to Carlsbad State Beach and Tamarack Beach. Most of these are very kid friendly with public restrooms.
Other things to do in Carlsbad include walking around Carlsbad Village, checking out the Museum of Making Music, shopping at The Forum, a visit to Leo Carrillo Ranch for a little history of the area.
» Try this tour: Carlsbad Food Tour and Wine Tasting
#3 LEGOLAND and LEGOLAND Water Park
Distance: 37 minutes
If you're looking for a fun and family-friendly day trip, LEGOLAND San Diego is a great option. With over 60 rides, attractions, and shows, there's something for everyone at Legoland. You can also check out the Sea Life Aquarium and the Kid's Village, which are both in the theme park. The kids love seeing the shows, play with the Legos, and playing on the structures.
LEGOLAND Water Park is just across the street from the main theme park and features more than seven slides, sandy beaches and a unique Build-A-Raft River plus Pirate Reef and LEGO Legends of CHIMA Water Park with 10 acres of water park to enjoy.
#4 San Diego Zoo Safari Park
Distance: 37 minutes
The San Diego Zoo Safari Park is a short 37-min ride away and provides you with an exceptional day trip experience. Going to the zoo is a classic family event that introduces your kids to wildlife.
You can take your loved ones through the Botanical Gardens, Skyfari Aerial Tram, and the Play Areas. To keep things educational for your kids, you can have a talk with the Wildlife Care Specialist.
Aside from that, you can go on safari rides in jeeps to go past the animal enclosures for a more immersive experience around the animals.
» Get your San Diego Zoo and Safari Park 2-Visit Pass Ticket here.
#5 Tijuana, Mexico
Distance: 50 minutes
Tijuana, Mexico, is only about an hour's drive away from San Diego, so it makes a great day trip to experience a different country, eat some great Mexican food, and do a little shopping across the border.
Tijuana can be rough in places, but there are some really great art galleries, a lively main street – Avenida Revolución, a great market (Mercado El Popo), and plenty of authentic Mexican treats to enjoy.
Avenida Revolución and Zona Centro are the two main places where you'll find bars for nightlife and a little sipping of tequila, which is a required activity in Tijuana, as far as I'm concerned. Just keep in mind that you have to get back across the border at the end of the day.
At San Ysidro border crossing, which is about a 20-30 minute drive from the city of Tijuana, you can have a 1-2 hour wait to cross the border, sometimes longer. Check the border crossing times to be sure.
» Try this tour: Premium Valle de Guadalupe Wine and Food Tour
#6 Oceanside
Distance: 54 minutes
This coastal haven boasts sun-soaked shores, leisurely beach activities, and a bustling downtown area. There are countless attractions such as the California Surf Museum, where you'll find multiple artifacts, exhibitions, and more, telling you the story and history behind this sport.
The quaint harbor village where you can walk through shops and restaurants that were built in the New England-style architecture.
The historic Mission San Luis Rey also known as the King of Missions was built in 1798. Walk along the grounds and then visit the museum. Then watch the sunset from the Rooftop Bar at the Mission Pacific Hotel.
#7 Dana Point
Distance: 1 hour
There's nothing more mesmerizing than whale-watching. Dana Point is just one hour from San Diego and is known as the Dolphin and Whale-Watching Capital of the World, so it's a great place to go. On top of that, the area is considered one of the first Whale Heritage Sites in the country.
We recommend this Dana Point Whale Watching Tour. Captain Dave's has a great reputation and many satisfied customers. You'll ride along the open water in a catamaran with underwater viewing pods, in search of whales and dolphins on this eco-friendly tour.
Other things to do in Dana Point include walking along the many trails that wind along the bluff, from the Dana Point Nature Interpretive Center to the Blufftop Trail and the Hilltop Conservation Park. Many of the hilltop trail connect so you can just walk and enjoy.
There are lots of beaches to enjoy. We particularly like Baby Beach at the harbor, which looks directly upon the Ocean Institute which you can visit. We also like Doheny State Park – it's huge with plenty of room to play, volleyball courts, a great bike trail, and camping.
#8 Julian
Distance: 1 hour 12 minutes
Julian is a quaint little town situated near the Cuyamaca mountains. About an hour and a half drive from San Diego, Julian is famed for its gold rush history and apple pie.
In terms of gold, you can learn all about Julian's 1870s Gold Rush days in a carriage tour with the tourist company, Julian Tours. You'll be able to explore the town's historic gold mines. Plus, Julian celebrates its Gold Rush days with a yearly festival, usually happening during April.
At this festival, you'll get to see a re-enactment of the mining stations. In addition to this, you may get to immerse yourself in some arts and crafts activities.
If you're more of an apple pie fan, then you'll be happy to know that there's also a Julian Apple Days Festival which usually happens at the end of September. If you're not about the noise, then you can come during the apple harvest season for some peaceful apple picking around September and October.
Now, if you simply want to get your hands on some apple pie, then we suggest visiting the Julian Pie Company to satiate your sweet tooth.
#9 Mission San Luis Rey de Francia
Distance: 1 hour 10 minutes
The Mission San Luis Rey de Francia is a famed missionary location near southern California. This is an ideal spot for history lovers. This mission dates back to approximately 1798, making it one of the earliest in the U.S.
In the building, you can tour through the lavanderia, also known as the water system used for laundry, bathing, and irrigation. Additionally, you can look through the friar's living area as well as the remnants of the old soldier barracks.
Alternatively, if you're a nature fan, then you'll need to see the oldest living thing in America, which is the mission's pepper tree. This tree was planted way back in 1830 and still lives to this day.
#10 San Juan Capistrano
Distance: 1 hour 30 minutes
Another must-visit mission for history buffs is the San Juan Capistrano mission. The town by the same name was was founded by the Spanish in 1776 and they formed the mission that is now famous for the Annual Return of the Swallows.
The cliff swallows coming from Goya Argentina come to the Orange County region from mid-March all the way to October. The protected bird species has a festival on March 19th commemorating its arrival.
If you're interested in historic landmarks, then the Los Rios Historic District could be your first stop, as it's directly across the street. Make a stop at Ramos House Cafe for brunch on the weekends, then visit the O'Neill Museum and the Historic Adobe before heading over to the mission.
#11 Temecula Wineries
Distance: 1 hour 45 minutes
The city of Temecula is becoming more prominent for its wineries on the California wine scene. Temecula Valley Wine Country is the perfect day trip from San Diego if you're a wine lover or just want to experience the beautiful vineyards in their peak.
There are more than 40 tasting rooms in Temecula with a wide variety of wines to try. If you're looking for a great event to attend, the annual Balloon and Wine Festival at the end of May is a fun weekend getaway.
As you drive north on I-15, get off at Rancho California Road and drive east until you see the wineries start to pop up around you. We enjoy just stopping at any that strike our fancy at the time, but some of our all time favorites are Wilson Creek, Doffo Winery, Fazeli Cellars, and Leoness Cellars.
» Tour to try: Temecula Shared Hot Air Balloon Flight
#12 Laguna Beach
Distance: 1 hour 55 minutes
Laguna Beach is one of the top beach communities in the area with seven miles of beaches that are adorned with coves, sea caves, tide pools, bluffs, and sandy beaches. The town also has a lot of great art galleries, independent shops, and murals on Laguna Canyon Road.
You can partake in several water sports activities such as surfing, paddle boarding, scuba diving, and snorkeling. There's also plenty of hiking trails in Laguna Coast Wilderness Park. Some that we like are West Ridge Trail, Lynx, and Cholla Trails Loop.
Laguna Playhouse and Laguna Art Museum are must visits for entertainment. Nick's Laguna Beach has delicious bacon deviled eggs, and The Deck on Laguna Beach is the place to go for the beachfront dinner vibe. We always stop at Ruby's Diner in Laguna Beach for a burger and shake.
» Try this tour: Laguna Beach Open Ocean Kayaking Tour with Sea Lion Sightings
#13 Disneyland
Distance: 2 hours 20 minutes
There's something magical about Disneyland and it's possible to take a day trip to the theme park from San Diego in just over 2 hours. If you plan it right, you can get there by opening and spend the entire day enjoying the park before you have to head back.
If you have two days to spend in the area, even better because then you can also go to Disney's California Adventure park and explore Downtown Disney as well. Here's our one-day Disney itinerary.
From Fantasyland and Big Thunder Mountain Railroad to Space Mountain and Paradise Pier, you are bound to have a memorable time in these parks. We can't get enough of the food at Disneyland either.
Planning your trip? We've got tons of helpful Disney planning guides from our awesome list of 40 essential tips, to how to get to Disneyland, where to stay near Disney, what to pack, what to wear, where to park, and what to eat in both Disneyland and California Adventure.
Conclusion
You may be looking for a break, a way to strengthen your family bond, or maybe try something new. Either way, day trips are the best and most practical answer. One of the best perks of living in San Diego is that you're located near a myriad of day trip activities.
It could be a beach, theme park, zoo, museum, hiking, or whale-watching day trip. One thing's for sure, you'll be able to go back to the comfort of your home knowing you spent a productive and adventurous day out.
Like this article? Save it on Pinterest so you can find it again.
FOLLOW US on Pinterest and Facebook for more California travel inspiration and tips!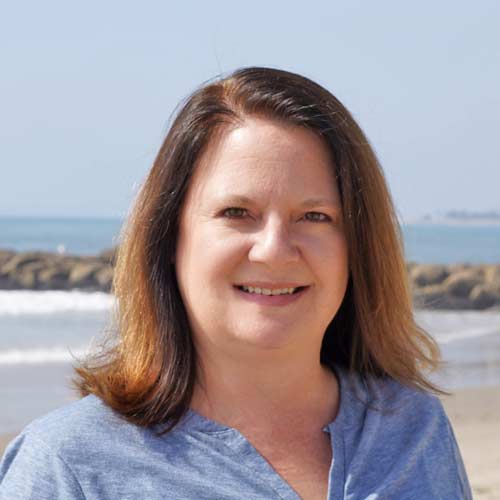 Laura is a travel fanatic who loves seeing and doing new things. She lives in Ventura, CA, and spends a lot of time exploring California's cities, beaches, and national parks.