Putting together a bucket list can be many things. Exciting, imaginative, and sometimes puzzling. While the US is a big and wonderful place filled with a destination for every taste, sometimes it's best to start small.
Perhaps small isn't the right word but curating an ultimate bucket list for California is considerably easier than one for the entire country.
» Check out these 24 Best Cities In California To Visit.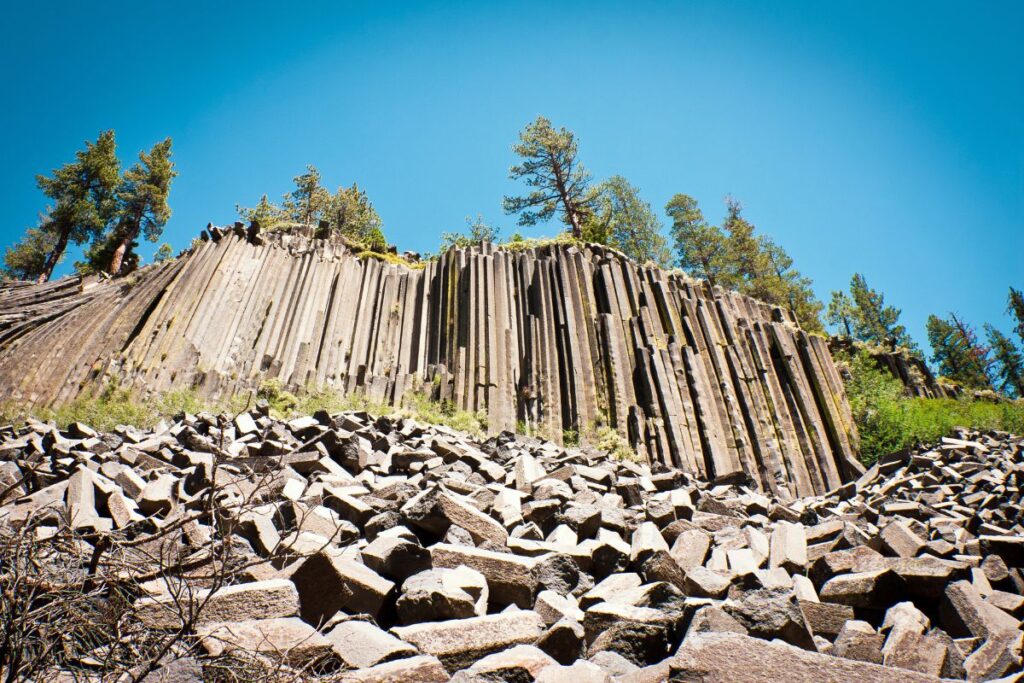 » Looking for more inspiration along the route? Check out all our guides to San Francisco, Los Angeles, Santa Barbara and San Diego. Find the best beaches in Monterey, waterfalls in Southern California, and national parks.
» For a preview check out the web story!
Considering California's vibrant cities, legendary surf spots, captivating mountains, and incredible national parks, as easy as it might appear, deciding what to do and see can still break your brain. That's where we come in.
We've done the heavy lifting, from dipping our toes into the best hot springs in Northern California to scaling the peaks of the ten most incredible hikes in Southern California.
The result? This ultimate California bucket list – 75 things to do and places to see. So let's jump in, shall we?
» You might be interested in these 15 California Travel Tips for Your First Trip.
75 Bucket List Things to Do in California
From the peaks and valleys of Yosemite National Park to the coastline of Big Sur, California is where wanderlust finds its home. Now without further ado, here's the ultimate bucket list of things to do in California.
1. Big Sur Road Trip
One of the best road trip destinations in the world, the rugged coastline of Big Sur has it all, from stunning coastal views to picturesque redwood forests and tranquil beaches prime for exploration. If you're planning a visit, April to November is ideal weather and crowd-wise.
2. Turtle Bay Exploration Park
One of the top things you have to do in California is spending a day adventuring and exploring Turtle Bay, Exploration Park. On-site, you'll find a wildlife center, museum, botanical garden, restaurants, and the world-famous Sundial Bridge.
3. Burney Falls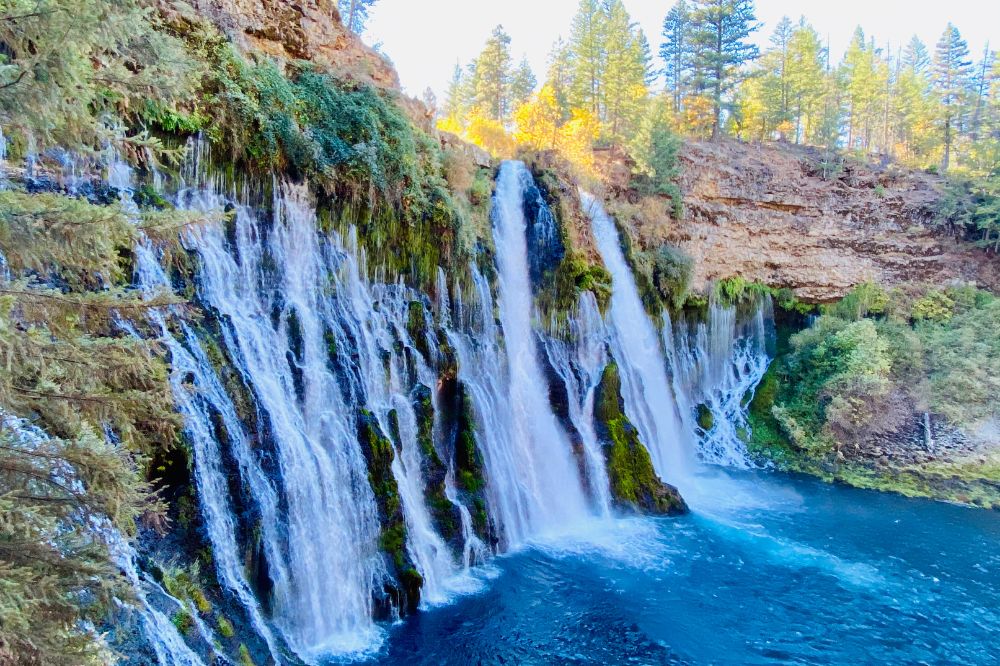 The captivating Burney Falls is situated within Shasta County's McArthur-Burney Falls Memorial State Park. Often included in lists of the most beautiful waterfalls in the world, this 129-foot waterfall is one of the top things to see in California. Visit from April to October when the falls are at their most intense.
4. Bodie Ghost Town
Some call Bodie the most famous ghost town in California, and once you visit, you may agree. Before it was a thriving and popular mining town during the gold rush, but since its heyday, it's been a ghost town for over a decade.
5. Glass Beach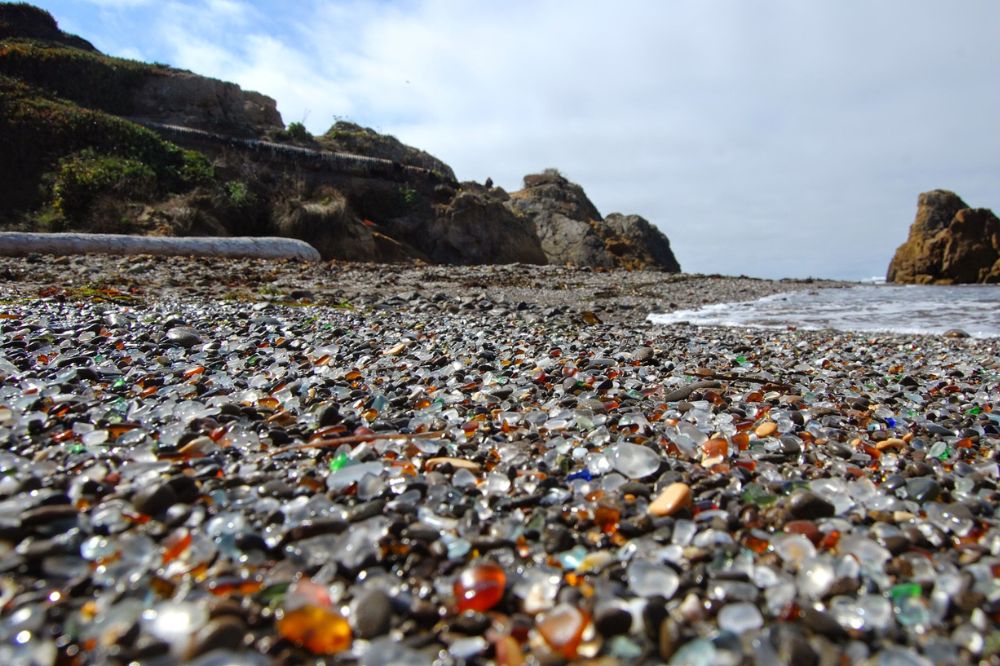 The north of the Golden State is no stranger to unique places to see in California before you die. One of these is the Glass Beach in Fort Bragg. A memorable part of the craggy coastline, the beach is covered in rainbow-colored pieces of sea glass. The result of decades of pollution — today, it's a feast for the eyes.
6. Devil's Slide
What was once a dangerous road that was closed is now an iconic biking and walking trail along the Pacific Coast Highway. Outside Half Moon Bay is the stretch of road known as the Devil's Slide. Without a doubt one of the most beautiful bike trails in the world; it's both stunning and exciting.
7. Explore Yosemite National Park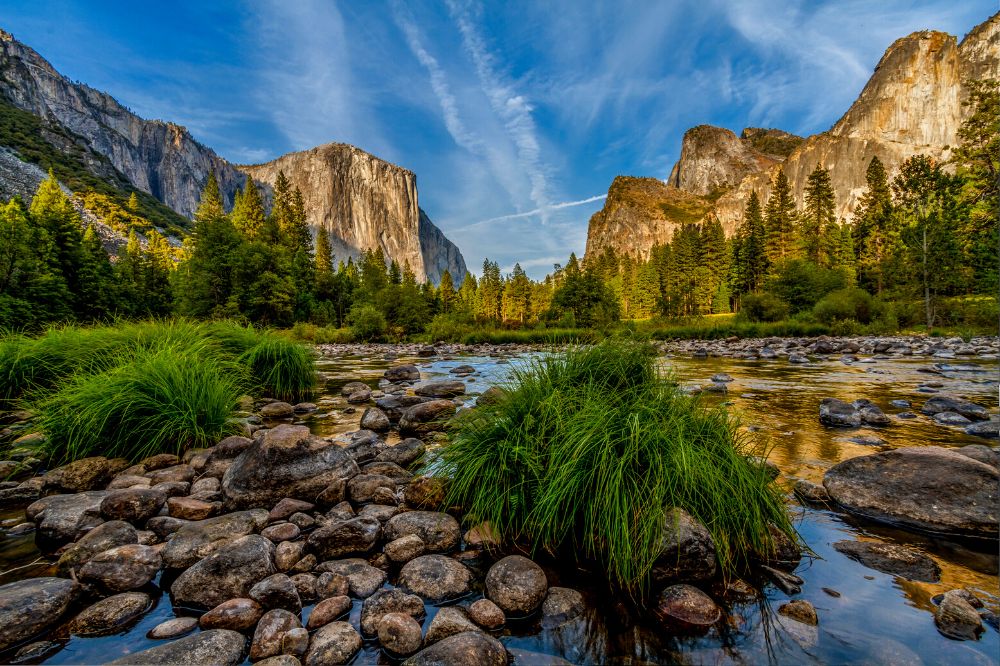 Although we've mentioned some Yosemite highlights, the entire park is more than deserving of being on your California bucket list. The park includes majestic waterfalls, stunning valleys, and many hiking possibilities. One of the best ways to experience the best of the park is a day trip from San Francisco.
Yosemite National Park provides a variety of lodging and camping. Official discounted Yosemite National Park lodging ranges from basic tent cabins with nearby toilet facilities to the more luxurious lodging in The Ahwahnee Hotel is a distinctive hotel that is the pride of Yosemite National Park.
The park's natural attractions can be viewed all year round, check here for more information about the seasons and what is best to see at that time in the park.
PLAN YOUR ITINERARY: Use our guides to prepare your entire Yosemite itinerary.
8. Mammoth Lakes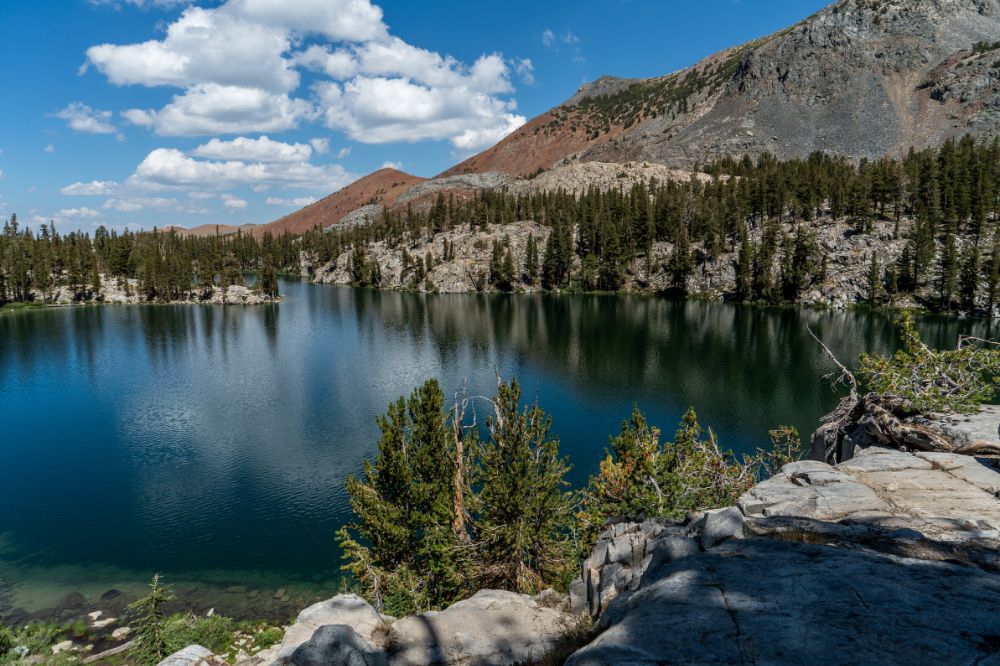 Second to none when it comes to amazing things to do in California is a trip to Mammoth Lakes. This charming ski town in the eastern region of the Sierra Nevada Mountains is an outdoor lovers' paradise. If you love to ski, head to Mammoth Mountain during winter, or if you're looking for tranquility, dip into one of the several natural hot springs around town.
9. Devil's Postpile
Considered a geological wonder, the Devil's Postpile is said to be over 100,000 years old, and some of its 60-foot tall basalt columns are even older still. Grab your camera because this is Instagram-worthy.
10. Mendocino
A highlight of Northern California, Mendocino brings together a dreamy coastline, schools of dolphins and whales offshore, and amazing weather. It's long been a favorite spot for celebrities and renowned poets looking for inspiration. Take a walk along Mendocino's beaches and find out why it's such an amazing thing to do in California.
11. Lassen Volcanic National Park
For one of the best-kept secrets in California, head to Lassen Volcanic National Park. Volcanoes surround the park within a still-active seismic area. Here you can feast your eyes on a few unique natural features, including bubbling mud pits and sulfur vents.
12. Eastern Sierra Natural Hot Spring
Until recently, the Eastern Sierra Natural Hot Springs was somewhat of a well-kept secret among locals, but it's a trendy spot these days. Combining dramatic and gorgeous views with the relaxing experience of soaking in a geothermal pool, it's a pretty cool thing to do in California.
13. Lost Coast
Northern California's coastline is a treasure trove of iconic beaches, and nowhere is this more true than along the Lost Coast. You'll find numerous viewpoints as you drive the coastal road, and you can easily access Redwood National Park from Humboldt.
14. Point Reyes Lighthouse
The highlight of the Point Reyes National Seashore, the Point Reyes Lighthouse, provides some of the most breathtaking views you'll find. You'll have to tackle the Tomales Point Trail to reach the lighthouse, but the reward is worth the effort.
If you like lighthouses visit some of these incredible lighthouses in California to visit.
15. The Cypress Tree Tunnel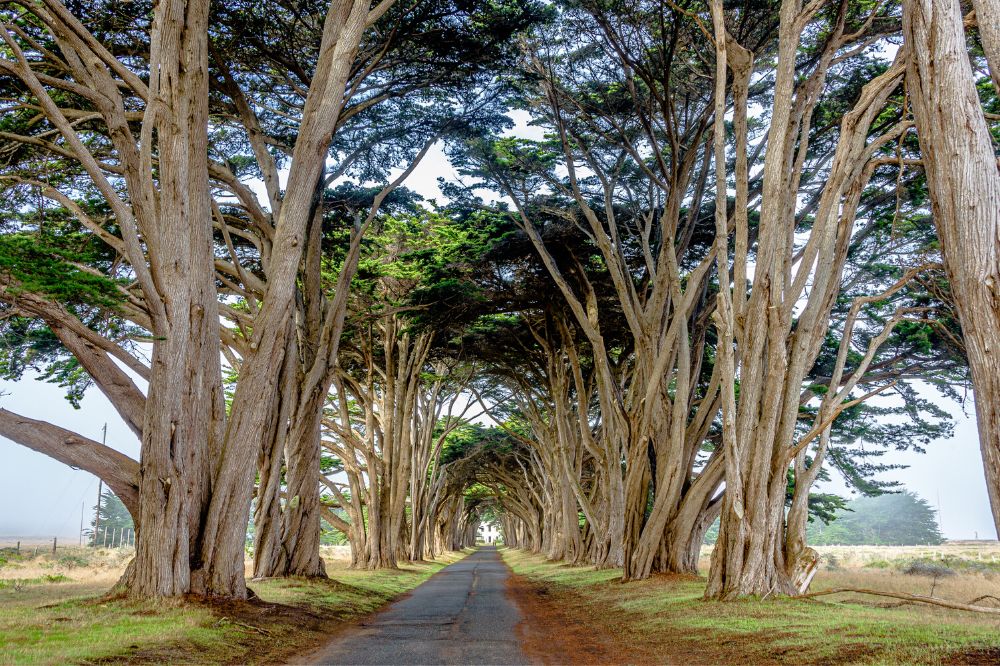 Conveniently enough, the majestic Cypress Tree Tunnel is a 20-minute drive from Point Reyes. Fit for any buzzworthy Instagram feed, photos of this iconic landmark are everywhere. Walking amongst the covering of the Cyprus grove is a magical experience.
16. Hike Fern Canyon
Amongst the many hiking trails of California, Fern Canyon stands out as one of the best things to do in Northern California if your feet are itching. Appearing almost out of place, the lush landscapes and streams are so stunning the canyon was used in the filming of Jurassic Park.
17. Fannette Island Kayaking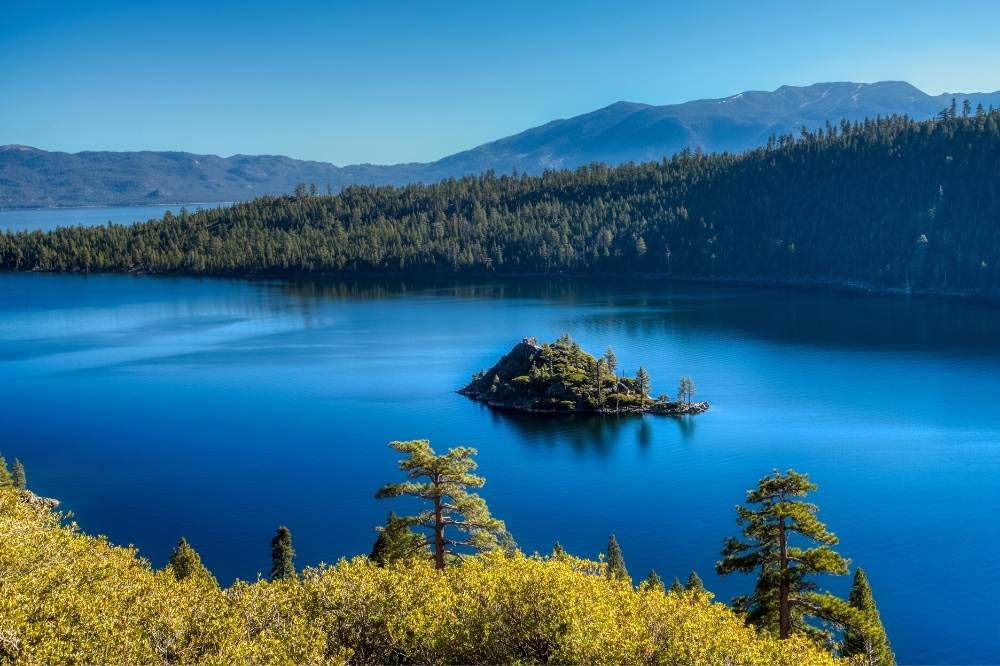 The amazing Lake Tahoe region brims with star attractions that could quickly fill any bucket list for California. One of its gems is the tiny Fannette Island which sits inside Emerald Bay. Kayaking across its pristine waters is as serene as you could get.
Tip: Add a trip to Fannette Island to this list of beautiful mountain town destinations for a hidden-gem adventure.
18. Avenue of Giants
For another stretch of road bound to blow your mind, the Avenue of Giants is a picturesque 31-mile part of State Route 254 in Northern California. Surrounded on both sides by gigantic and decades-old redwood trees, it rivals Big Sur for almost otherworldly beauty and an easy adventure to do in California.
19. Go Snowshoeing to Fallen Leaf Lake
The collection of icy, frozen lakes and streams is a mesmerizing part of Lake Tahoe during winter. With fewer crowds, it's the perfect time to put on snowshoes and head out on the Fallen Leaf trail across the frozen lake.
20. Stargaze at Glacier Point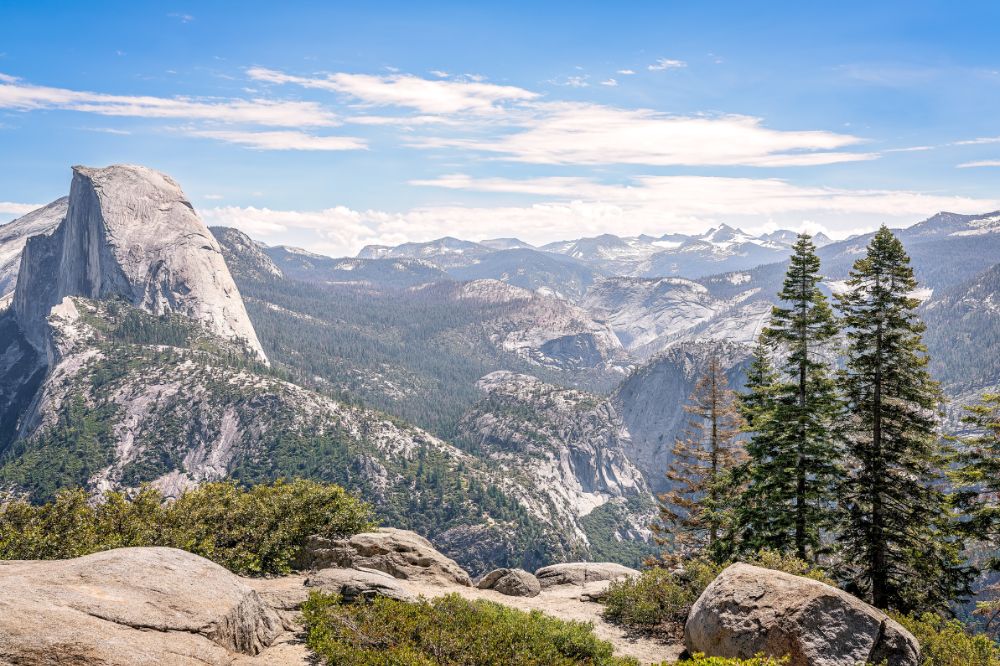 Stargazing at Glacier Point in Yosemite is a no-brainer bucket list thing to do in California. From Glacier Point, the night dazzles with a display of the cosmos over Half Dome. This is a must for avid astronomers due to the very low amount of nearby light interference.
21. Wine Tasting in Sonoma & Napa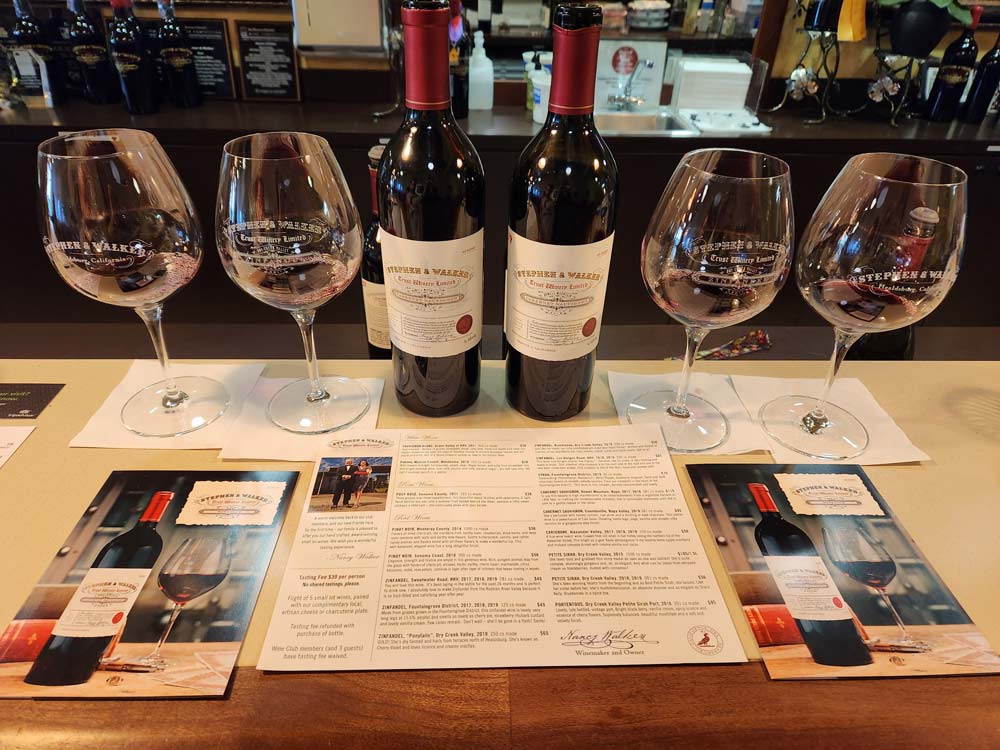 You can't plan an adventure in California without indulging in some of (if not the best) wines in the world. The Northern California vineyards of Sonoma and Napa are world-renowned wine regions sitting beside each other.
For high-end tastings, head to Napa and then Sonoma for a more laid-back experience. Or better yet, do both in a California winery tour covering the best wineries.
22. Dinner at the French Laundry
One of the best restaurants in California, The French Laundry in Yountville is a foodie paradise. Helmed by renowned chef Thomas Keller, this three-Michelin-starred restaurant is fine dining at its best. Most dishes also come with a curated wine pairing, so if you're eager to treat your tastebuds, this is the place to do it.
23. Calistoga Mud Bath
The quiet and relaxed city of Calistoga is somewhat of a hidden gem. Here, you'll find one of the best things about California: the Calistoga mud bath spa treatments. Mixing mineral-rich hot spring waters with volcanic ash, you can get these treatments at numerous spas in the city, with Indian Springs being the most famous.
24. Bioluminescent Kayaking in Tomales
Easily an activity that will stay in your memories forever is heading out onto the waters of Tomales on a bioluminescent kayak tour. At night during certain times of the year, the waters come alive in hues of green and blue as the shoreline is lit up by living organisms drifting about.
25. Climb Mt Whitney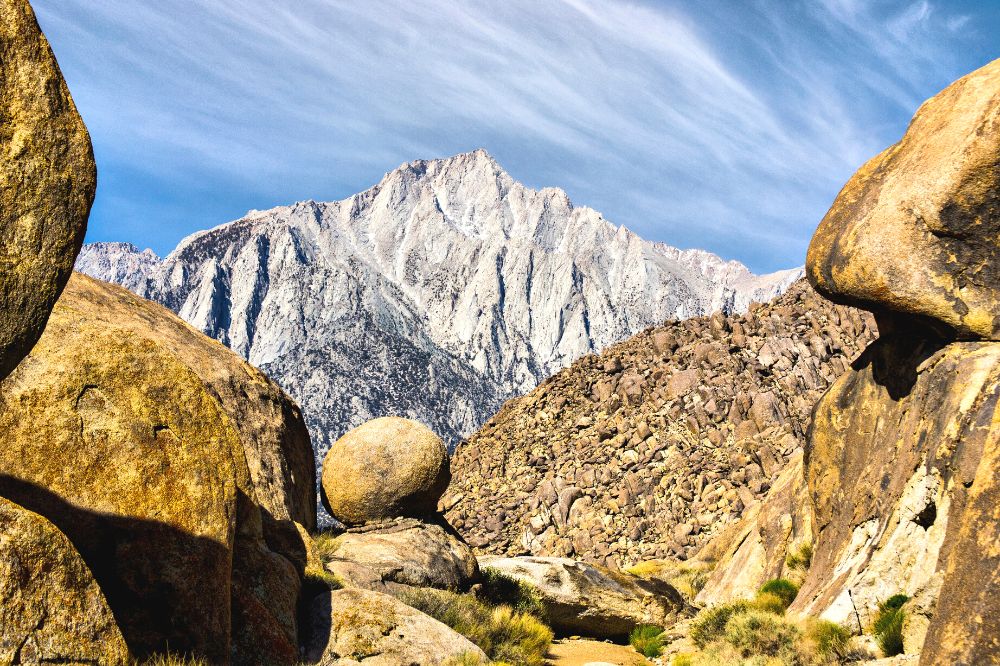 The official highest point of elevation in the lower 48 states of the US, Mount Whitney, reaches an imposing height of 14,000 feet. Its summit has been an inviting challenge to many looking for adventure in California. It's a strenuous hike even for expert hikers, but it's undoubtedly a bucket list item.
26. Oldest Tree in the World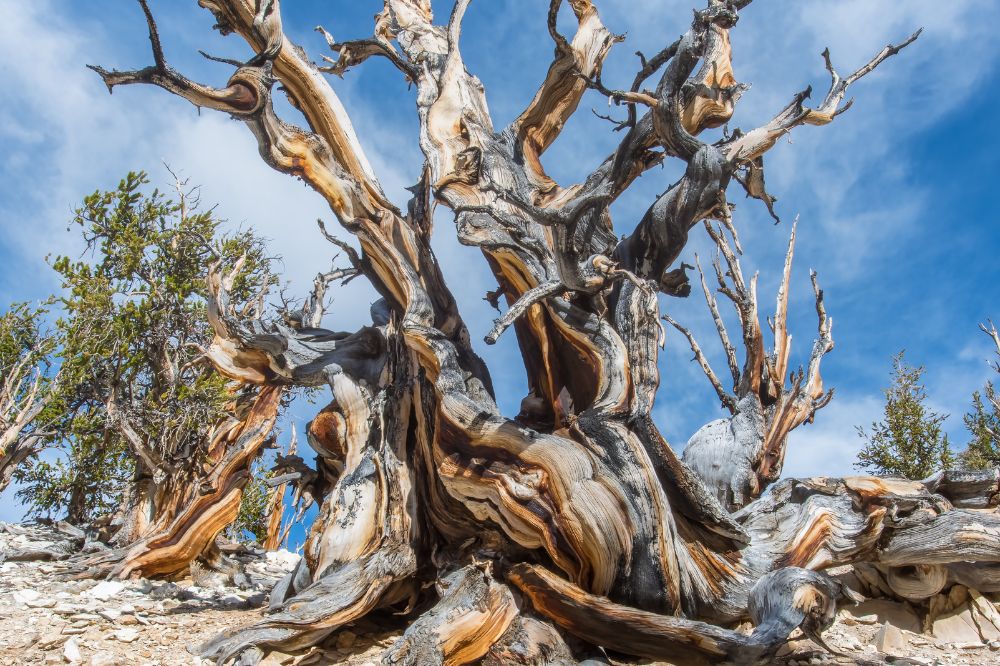 You'll find the Ancient Bristlecone Forest just outside of Big Pine. What makes this spot so unique as an unmissable thing to see in California? Well, here stands the oldest living tree in the world, amongst a valley of mangled pine trees. It's a sight unlike anything else and a photography paradise for nature lovers.
27. General Sherman Sequoia
The giant Sequoia trees of Sequoia National Park tower above create a skyline of lush greenery, and amongst them, General Sherman is the standout. It peaks at 275 feet tall and has a 100-foot wide trunk at its base. Photos with this icon are a top thing to do in California.
28. Camping on Angel Island
Angel Island, off the San Francisco Bay, is a must-visit for those who yearn for the outdoors. The hikes to campsites and the sites themselves provide unparalleled views of the city's skyline, with the serenity of the forest as a perfect backdrop.
The only access to the island is either by private boat or public ferry. From San Francisco you can take the Golden Gate Ferry and from Tiburon you can take the Tiburon/Angel Island Ferry Service.
29. Golden Gate Bridge
Easily equal to the Hollywood Sign when it comes to artificial attractions, visiting the Golden Gate Bridge is one of those things you must do in California. Whether you decide to walk across it or indulge in a captivating sunset over it from a distance, it's a surefire hit. Catch the setting sun from either Moore Pier or Battery Point.
Try this tour: San Francisco Golden Gate Bridge to Sausalito Guided Bike Tour
30. Ferry Plaza Farmers Market
San Francisco's Ferry Building is the home ground of the enticing Ferry Plaza Farmers Market. Each day of the week, you'll find a large variety of artisanal food, shops, markets, and restaurants inside prime for exploring. And the open-air farmers market takes center stage for three days every week outside the building.
31. San Francisco's Chinatown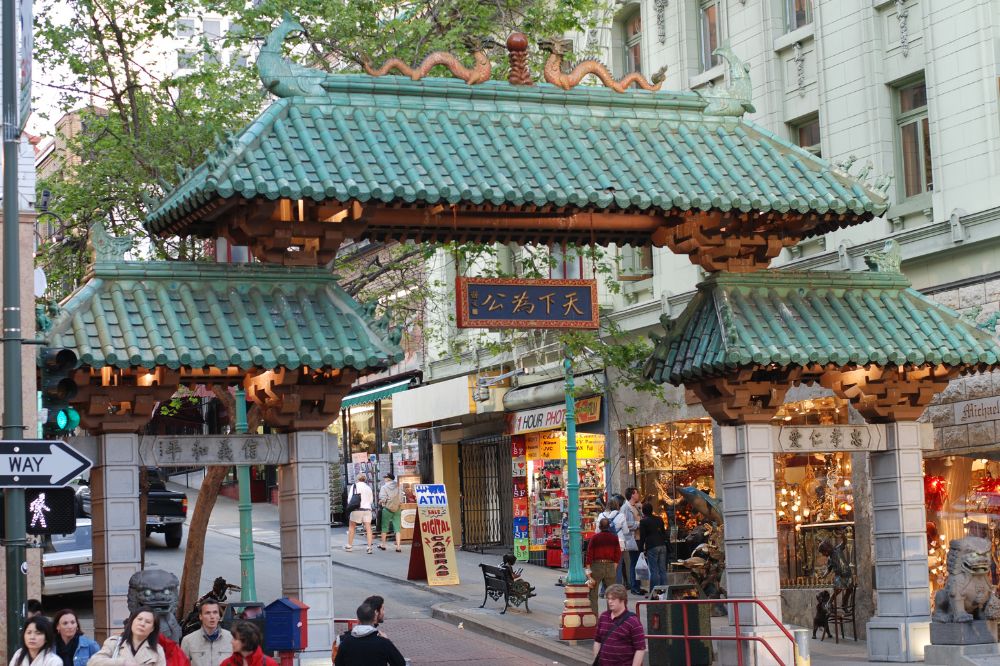 San Francisco boasts quite a few neighborhoods worth your bucket list, but one stands out. Chinatown, just south of North Beach, is the oldest one of its kind in North America. You can visit ornate temples for a cultural trip or indulge in excellent traditional Chinese food.
Try this tour: Chinatown Culinary Walking Tour
32. Lombard Street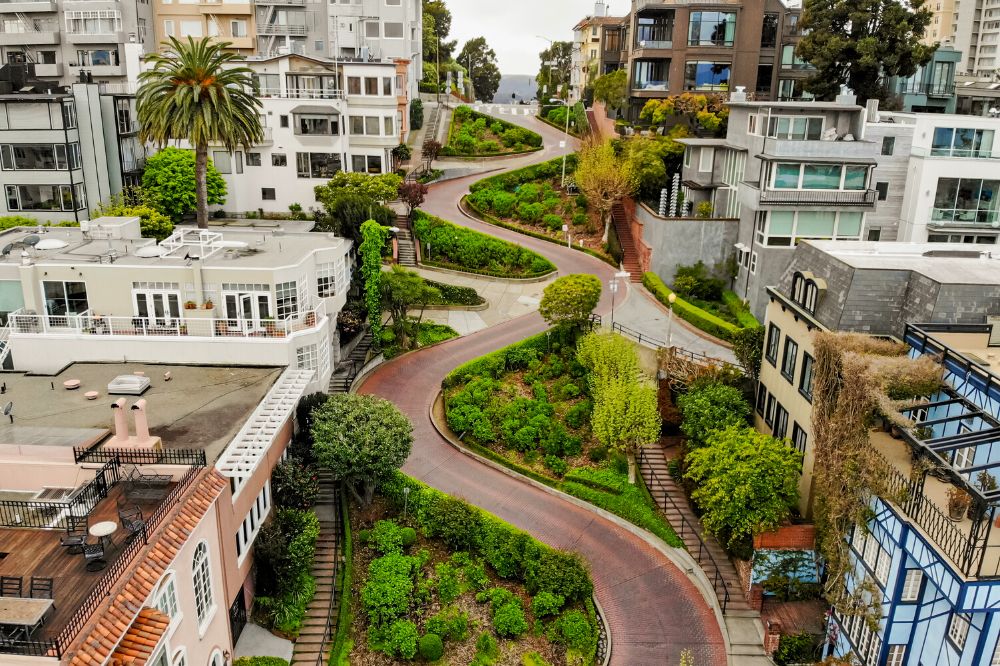 While you're in San Francisco, head to Lombard Street. Unofficially it is said to be the most crooked street in the world, with its eight sharp turns winding down a very short hill. Drive down the iconic road between Hyde and Leavensworth, or take a stroll to admire the stunning houses surrounding it.
33. Seafood at Fisherman's Wharf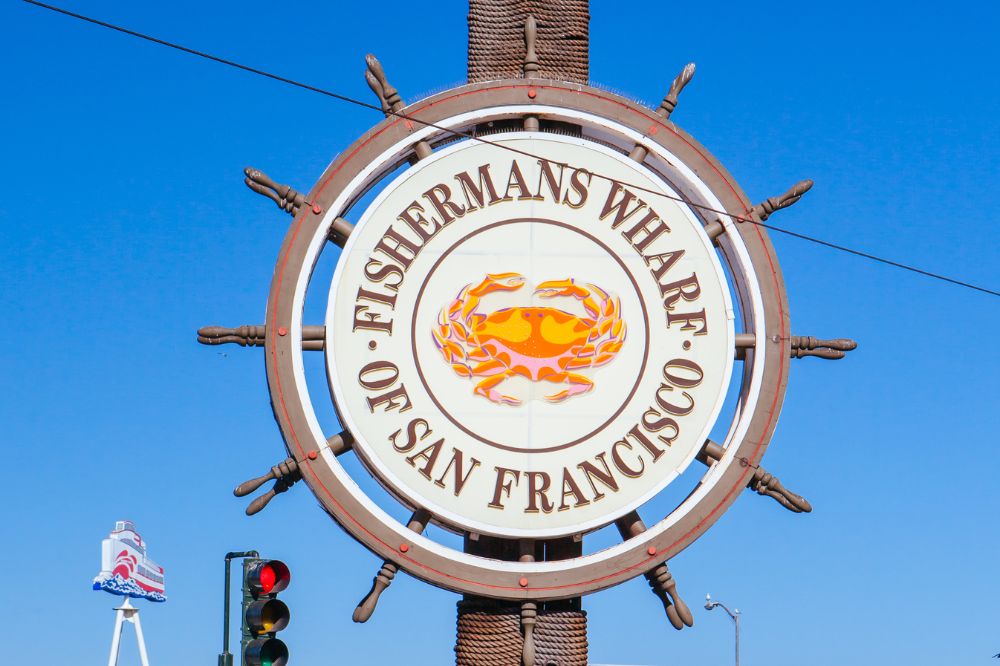 The famous Fisherman's Wharf district in San Francisco sits along the waterfront; thus, you can expect numerous fantastic seafood eateries. Indulge in everything from cioppino, chowder, and crab cakes, then explore other wharf areas, such as Pier 39.
34. Alcatraz Prison
A place as famous as the individuals imprisoned within its walls, Alcatraz Prison, is one of those places you have to add to any bucket list. Sitting on a rocky island with the same name in San Francisco Bay, you can book an Alcatraz Bay cruise that takes you inside the prison.
35. Giants Game at Oracle Park
Baseball is as American as it gets, and one of the most celebrated teams in the league is the San Francisco Giants. You don't need to be a fan to enjoy the electric atmosphere and fun times that await when you catch a game at their home stadium.
36. San Jose Municipal Rose Gardens
If you're a nature lover, heading out to San Jose should be on your list of things to do in California. Here you'll find the San Jose Municipal Rose Gardens, where a staggering 200 varieties of roses await. With blooms occurring throughout the year, visit during May for a super bloom.
37. Alabama Hills
If you're planning a spring or fall trip to California, heading out into the Alabama Hills is a must. The hills are famous for their many natural arches spread across their canyons and cliffs. While most don't have marked trails, you can scramble over the boulders and rocks.
38. Santa Cruz Boardwalk
An iconic part of the Santa Cruz Beach Boardwalk Amusement Park, the Giant Dipper is one of the world's oldest wooden coasters. It's also one of the world's most popular, and hurtling along its twists and turns at 55 miles per hour is one of the coolest things to do in California.
While you are there check out the many wineries, breweries, and fun things to do that Santa Cruz has to offer.
39. Elephant Seals of Año Nuevo State Park
An excursion to the Año Nuevo State Park is a truly unique thing in California. This sanctuary for a massive elephant seal population offers an almost safari-like experience as you interact with these friendly beasts in their natural habitat.
Read more: If you're planning a summer vacation, check out these 12 epic California road trip routes that don't require you to fly anywhere.
40. Whale Watching in Monterey Bay
The Monterey Peninsula is famous for its legendary outdoor attractions and beautiful beaches. But one of the best things to do is visit Monterey Bay and go whale watching. With sightings possible year-round thanks to the deep submarine canyon in the bay, booking a whale-watching tour needs to be on your next trip itinerary.
41. Moaning Cavern
Exploring California takes on new life within the moaning cavern of Central California. This cavern is famed for being deep enough that the Statue of Liberty could fit inside. For those afraid of heights, this might be one to skip. For everyone else, rappelling down into its pits is a must.
42. Winchester Mystery House
A stunning Victorian-style mansion that used to be the personal residence of Sarah Winchester is today a popular attraction for those keen on ghost stories. Some come for its architecture, while others take a Winchester Mystery House tour to spot a ghost or two.
43. Hearst Castle
One of the most spectacular mansions in the world, Hearst Castle overlooks the Pacific Ocean and attracts more than 750,000 visitors a year. This historic mansion was built by newspaper magnate William Randolph Hearst and features stunning architecture, beautiful gardens, and an impressive collection of art and antiques. Visit the castle to see its impressive interiors and exteriors, and you might even spot a roaming zebra from the on-site zoo.
Just 3 miles away, San Simeon is a town located on the Pacific coast of California. It's situated in San Luis Obispo County, roughly halfway between San Francisco and Los Angeles. It is a charming town known for its laidback nature and definitely worth a visit.
44. Island Hop the Channel Islands
One of the least visited national parks in the US, the Channel Islands, offers extraordinary encounters with unique fauna and flora. These eight islands are breathtaking places to hike, kayak, and for wildlife spotting.
45. Visit California Missions
Along the coastline of California, you'll find 21 Spanish Missions, and they offer fantastic insights into Californian life hundreds of years ago. They hold some of the oldest buildings in the state, and the most famous, The Santa Barbara Mission, boasts the best-kept architecture of them all.
The one above is the Old Mission in San Juan Bautista. The 15th Spanish-era mission sits within the San Juan Bautista State Historic Park.
46. Super Bloom in Death Valley
Yes, Death Valley National Park is a desolate and harsh environment where few things survive. But, oddly enough, this is the site of one of Mother Nature's grandest displays. Once every decade, the entire valley and some mountains erupt with thousands of wildflowers in shades of yellow, pink, and purple. This is a once-in-a-lifetime experience.
47. Badwater Basin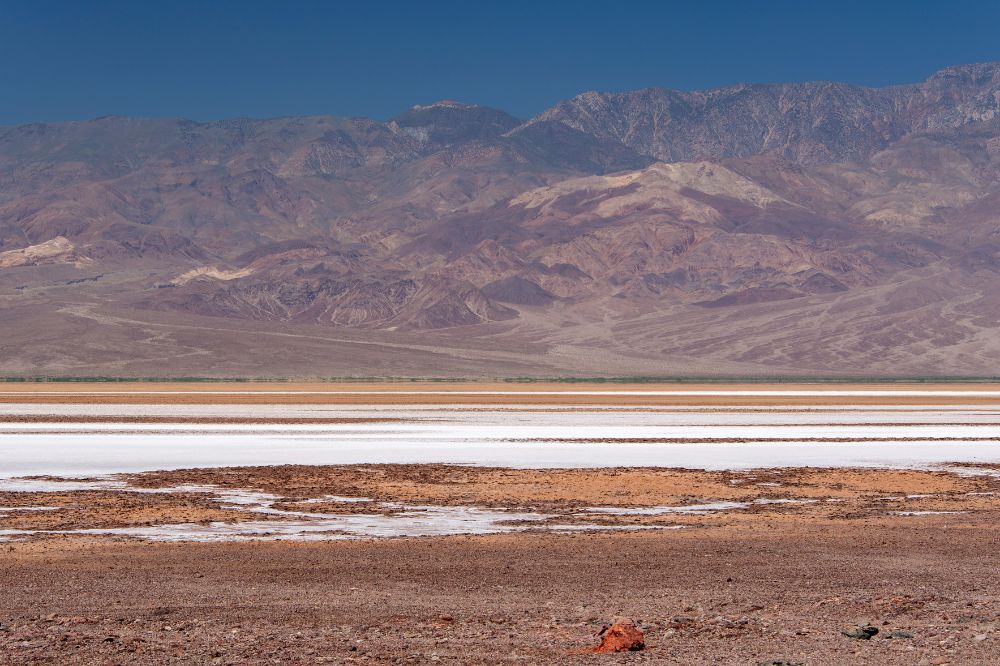 Officially the lowest point in the Northern Hemisphere, Badwater Basin in Death Valley National Park, sits at 282 feet below sea level. Walking the salt flats of the basin, which spans roughly 200 square miles, is one of the coolest things to do in California.
48. Death Valley Racetrack
Ask any frequent visitor to Death Valley National Park what attraction they'd recommend as the one thing to see in the park before you die. Their answer might puzzle you, but chances are they'd tell you to see the floating rocks of the infamous Death Valley Racetrack. The stones seem to levitate thanks to a mineral reaction between water, ice, and wind.
49. Caves of Pinnacles National Park
If you love cave exploration, one of the best experiences in California for this lies in the two cavern systems of Pinnacles National Park. Beyond its impressive underground landscape, above ground, you'll also find crazy rock formations due to its volcanic past.
50. Joshua Tree National Park
Joshua Tree National Park is overdrawn with agave trees, commonly called Joshua Trees, which you'll find throughout. Beyond that, the park offers numerous hiking trails, odd rock formations such as Skull Rock, and prime stargazing opportunities. Read here for the best times to visit, and if you are up for it check out these gorgeous glamping spots.
51. Skiing at Big Bear Lake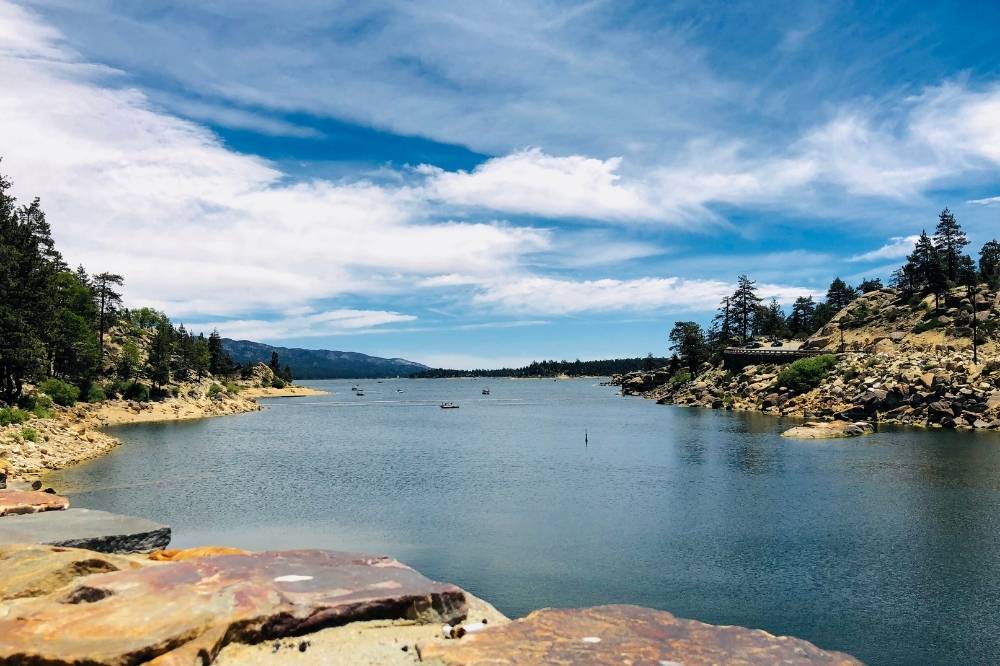 The charming mountain town of Big Bear Lake in the San Bernardino Mountains is one of the best places to see in California. And during winter, there's no better place to go skiing, than at either Snow Summit or Bear Mountain, regardless of your skiing ability.
52. Venice Beach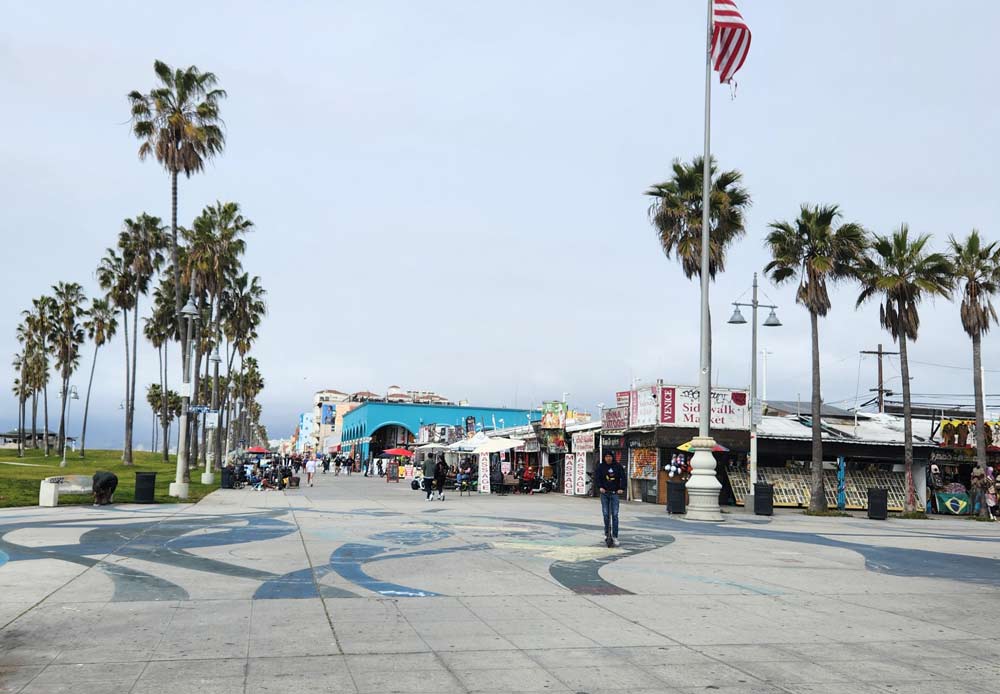 The best of California's coastal fun is found on the famous Venice Beach. Its iconic status is thanks to its canals, the well-known Muscle Beach outdoor gym, legendary skatepark, and its boardwalk. Besides, it's the ideal place to soak up the Californian sun or even take a surfing lesson.
53. Disneyland
It's known as the happiest place on Earth, and no California to-do list would be complete without a trip to Disneyland. Experience the magic of everything Disney has at the iconic park, along with thrilling rides, your favorite Disney characters, and fun Disney foods.
Tip: See how many days you need at Disney and a list of 40 Essential Disney tips. When you are ready to plan your trip check out the hotels within walking distance, the airports near Disneyland, and read all about Disneyland parking.
54. California Adventure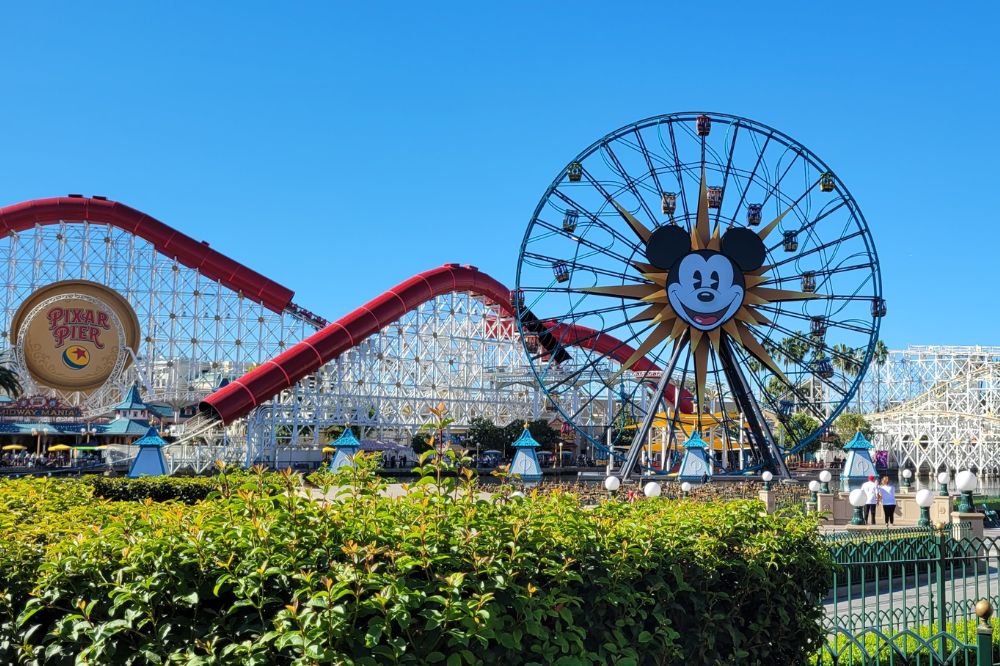 Located right next to Disneyland is Disney's California Adventure Park. Since it's so close, you can visit both in one trip – spend a day or two in each park. We love the food at California Adventure and find that the rides and experience is so much different from Disney.
Extra: Which park is better? Disneyland or California Adventure?
55. Hike the Hollywood Sign
As iconic as they come, the Hollywood Sign is an irreplaceable part of LA. And as far as once-in-a-lifetime things to do in Los Angeles go, hiking the short scenic trail to the sign is a must. You'll get bragging rights and plenty of chances for epic photos, and as touristy as it might be, you shouldn't skip it.
Try this tour: The Official Hollywood Sign Walking Tour in Los Angeles–FREE WATERS and PHOTOS
56. Victoria Beach Tower
Sitting in one of the many rave-worthy coves in Laguna Beach, namely Victoria Beach, is the mysterious Pirate Tower. This historic tower, built directly into a cove wall, is visually striking. The scene of the tower set amongst azure waters, white sand, and jagged cliffs is any photographer's dream.
57. Scuba Dive at Catalina Island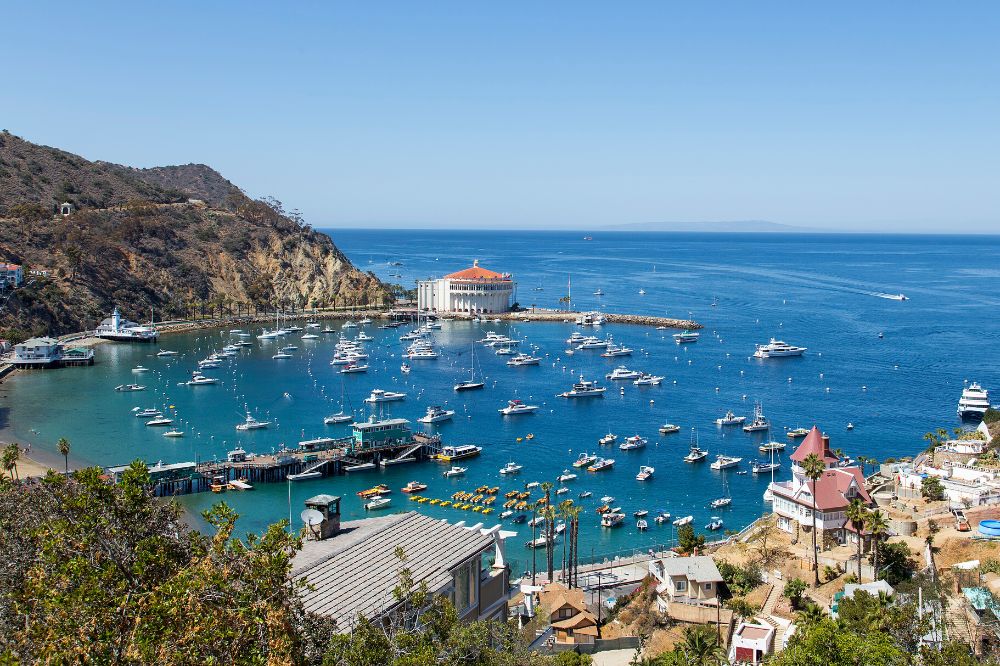 One of the eight Channel Islands of California, Catalina is the perfect spot for an island getaway. With it being easily reached via ferries from Long Beach, San Pedro, or Dana Point, going on a scuba trip to the island is a must. Dive with an array of colorful fish and vibrant coral reefs, or snorkel, swim, and kayak your way around the island.
58. Santa Monica Pier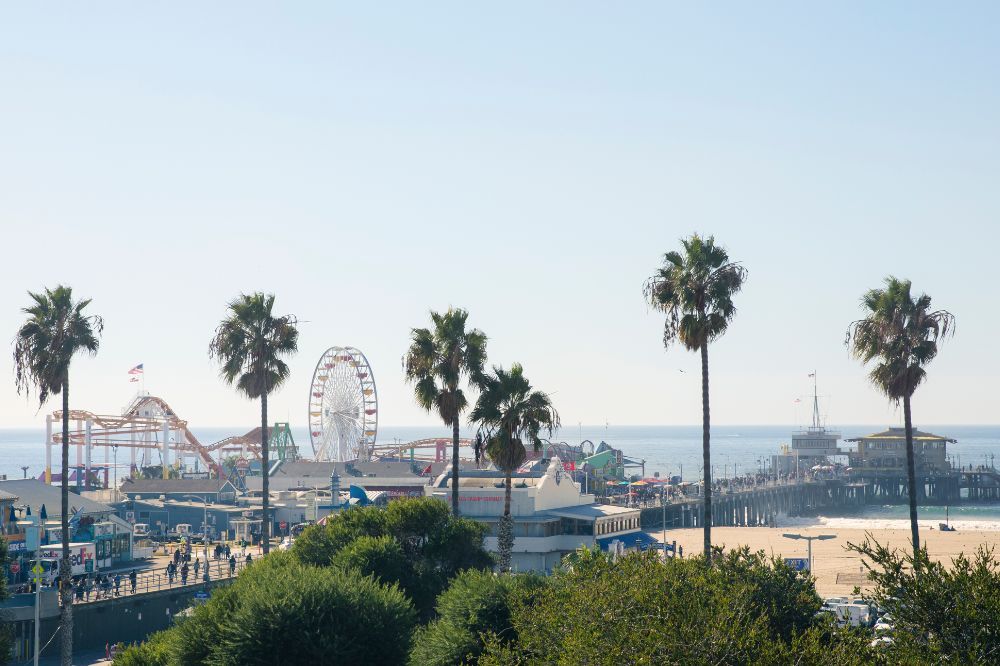 Paying a visit to the Santa Monica Pier is undoubtedly one of the best things to do in California. The pier is famous for its small amusement park and solar-paneled Ferris Wheel. Don't skip its other highlights, which include an aquarium and arcade.
59. Surfing at Huntington Beach
Skipping out on the epic surfing options in California would be crazy. So if you're eager to hit the waves, the perfect place to go is Huntington Beach. Here eight and a half miles of yellow sand stretch along the water's edge, and you don't need to be the best to enjoy surfing here.
60. Griffith Observatory
Another of LA's iconic landmarks, Griffith Observatory, is one of the best places to see in California. Inside you'll find many exhibits focused on astronomy and our space exploration history. It also offers some of the best views of downtown LA and the Hollywood Sign and features numerous hiking trails in the mountains around it.
Try this tour: Private Tour of Griffith Observatory
61. Food Truck Tour of LA
Considered one of the world's fusion food capitals, Los Angeles is a diverse mix of culture and cuisine. With access to amazing produce and the perfect urban environment, food trucks are a unique part of LA life. The best way to indulge is on a Downtown LA food tour for everything from Korean tacos to sushi burritos.
62. Concert at The Hollywood Bowl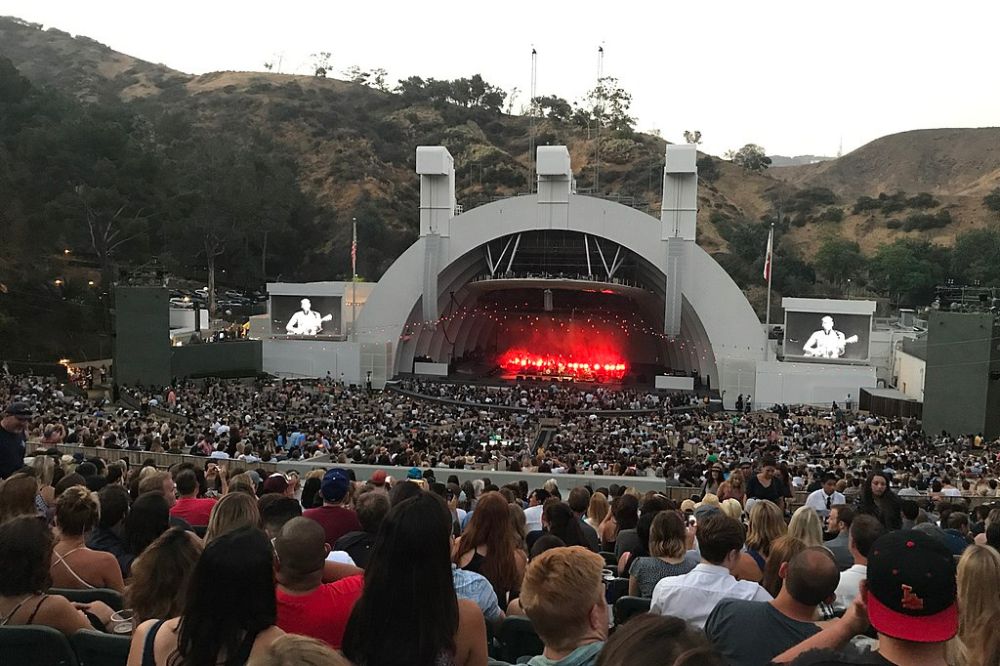 A worthy entry to your Los Angeles bucket list is attending a concert at the Hollywood Bowl amphitheater. In operation for nearly a century, it's a world-renowned stage on which some of the most prominent musicians and bands have and continue to perform. Check here for the upcoming schedule of events.
63. Watch a Lakers Game at Crypto Arena
Before leaving Los Angeles, be sure to check the game schedule at the Staples Center. During basketball season, catching a Lakers game in their home stadium will thrill even those who aren't fans. Check their schedule here.
64. Rodeo Drive
A visit to Beverly Hills is already worth your bucket list, but going shopping or just window-shopping on Rodeo Drive is an absolute must. With numerous stores and boutique retailers, it's also just a fun place to people watch.
Extra: See our 2-day itinerary for Los Angeles.
65. Aquarium of the Pacific
A genuine top-tier attraction in Long Beach, the Aquarium of the Pacific houses more than 12,000 species and showcases over 100 exhibits. With thousands of sea creatures to see, get your entry ticket in advance as the queues can be long.
66. Palm Springs Aerial Tramway
When you're in Palm Springs, book your ticket and hop on the largest rotating tram car in the world. The Palm Springs Aerial Tramway heads up along the Chino Canyon, and once at the summit, you'll have views of the Coachella Valley and even the Salton Sea.
67. San Diego Breweries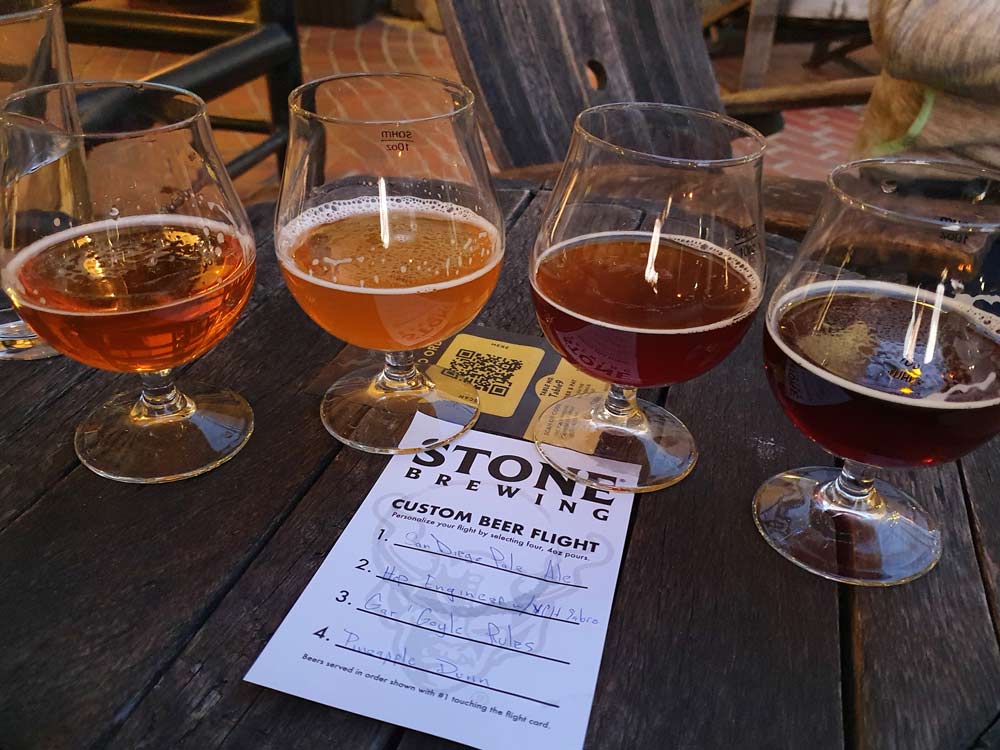 Home to some of the best breweries for tantalizing craft beers in California, San Diego offers the perfect playground for pub crawling. Most are located within the Gaslamp Quarter, where you can visit breweries such as Belching Beaver, Green Flash, Mikkeller, and Modern Times.
Tip: Check out these epic weekend getaways from San Diego while in the city.
68. California State Capitol Buildings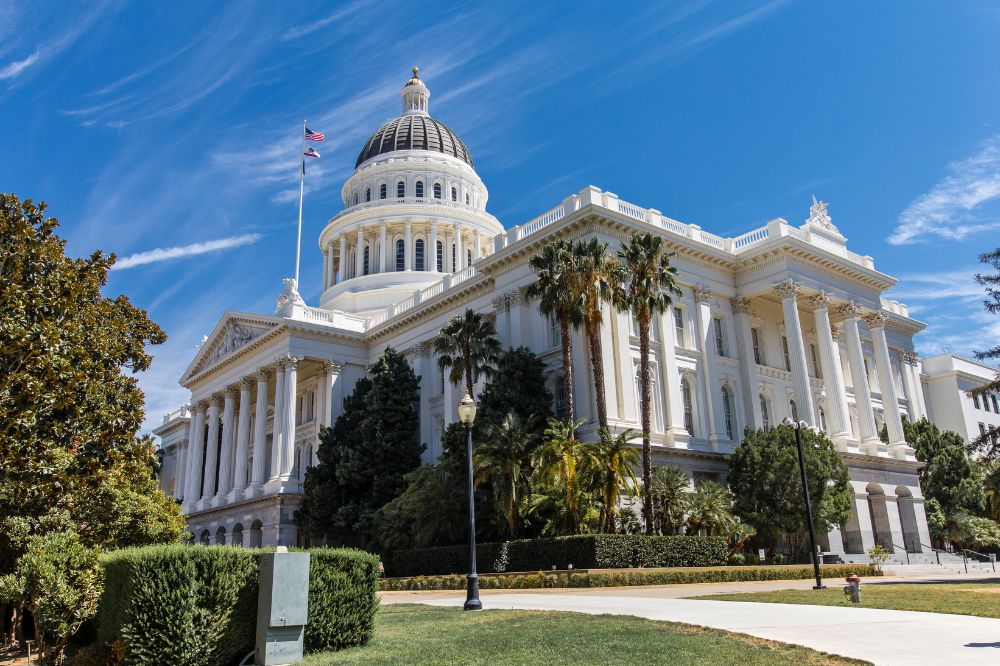 No trip to Sacramento would be complete without a visit to the California State Capitol. A significant part of the state's history, you can explore the museum here and take in some incredible exhibits. These include historic rooms, stunning murals, portraits, and statues.
69. Borrego Springs
The small desert town of Borrego Springs sits within a state park, and visitors come for many reasons. But its most famous highlight is the collection of sculptures that depict prehistoric animals and creatures from fantasy, such as dragons, some even scaled to size.
70. La Jolla Cove
Surrounded by rugged cliffs, this scenic cove is one of the prettiest beach areas near San Diego. Whether you just walk along the path far above or you head down to the sand to explore the caves, you're sure to see sea lions relaxing on the rocks. You can also go snorkeling, kayaking, and scuba diving there.
71. Explore Balboa Park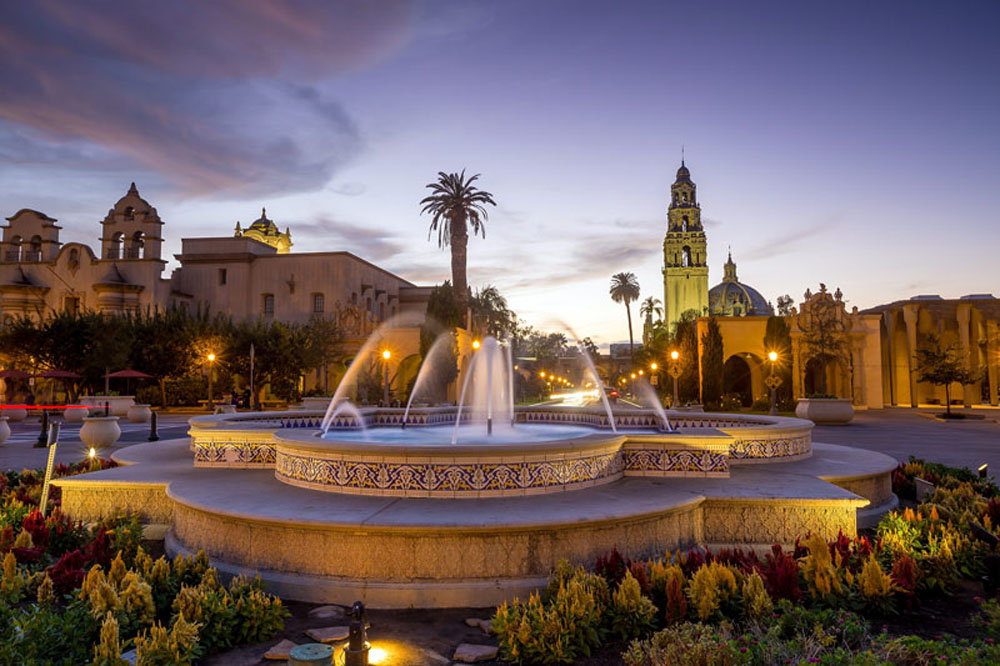 A fantastic place to visit while you're in San Diego, Balboa Park, is where you can find both culture and nature. With acres of sprawling gardens and forests meeting stunning historical buildings and even 20 museums, it's well worth a visit.
Try this tour: Balboa Park Hidden Gems Tour
72. LEGOLAND California
Inspired by the Lego toy brand, the colossal LEGOLAND California Resort offers 60 rides and attractions based on Lego designs. There's also a water park filled with various watersports and an aquarium fit for an entire day's fun.
73. San Diego Zoo
Sitting with Balboa Park, the world-famous San Diego Zoo, is a must-add to any California things to do and see list. Containing animals from over 650 species and subspecies, all housed in open-air, cageless habitats, visiting is a truly unique experience. Best to book an entry ticket in advance.
74. Sunset Cliffs Natural Park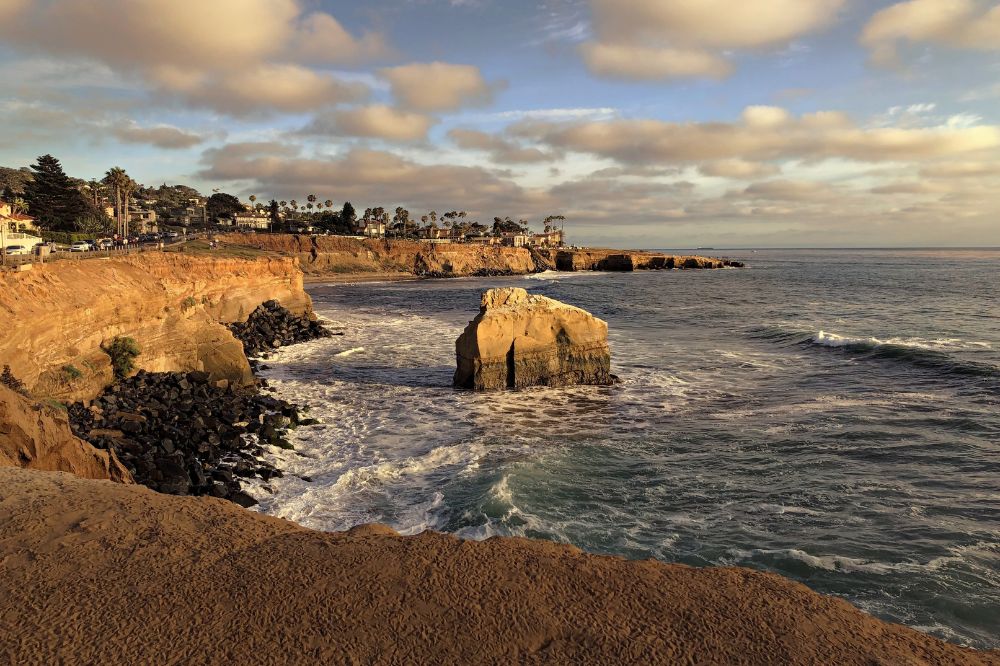 If the name didn't give it away already, Sunset Cliffs Natural Park in San Diego is where a sunset takes on a breathtaking appeal. The jagged cliffs of the 68-acre park provide overlooks of the Pacific Ocean with a setting sun in hues of pink year-round.
75. Salvation Mountain
Within Imperial City, you'll find striking hillside artwork created by Leonard Knight. Called Salvation Mountain as a tribute to God, it features murals, painted areas of bricks, windows, as well as tires. You don't have to be religious to appreciate the creative beauty of this attraction.
The Ultimate California Bucket List
And that's a wrap on the ultimate California bucket list. While the Golden State holds much more than mentioned here, these 75 attractions and activities are the best of the best. Now the only thing left for you to do is decide which to do and when and where to go next.
Like this article? Save it on Pinterest so you can find it again.
FOLLOW US on Pinterest and Facebook for more California travel inspiration and tips!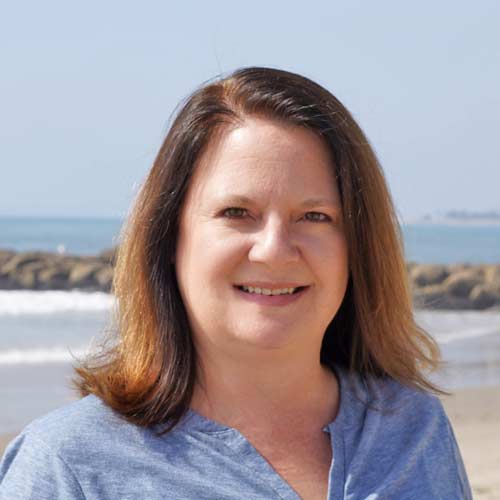 Laura is a travel fanatic who loves seeing and doing new things. She lives in Ventura, CA, and spends a lot of time exploring California's cities, beaches, and national parks.